As you hear about how God is working in NWPA Cru, there are several ways you can prayerfully consider partnering with us.
Financially: we need both special gifts and monthly partners to build a predictable base for ministry.
Prayerfully: We need people praying regularly for our ministry. Nothing happens without our Lord working!
Volunteering: There are several ways you can volunteer your time to impact the lives of students.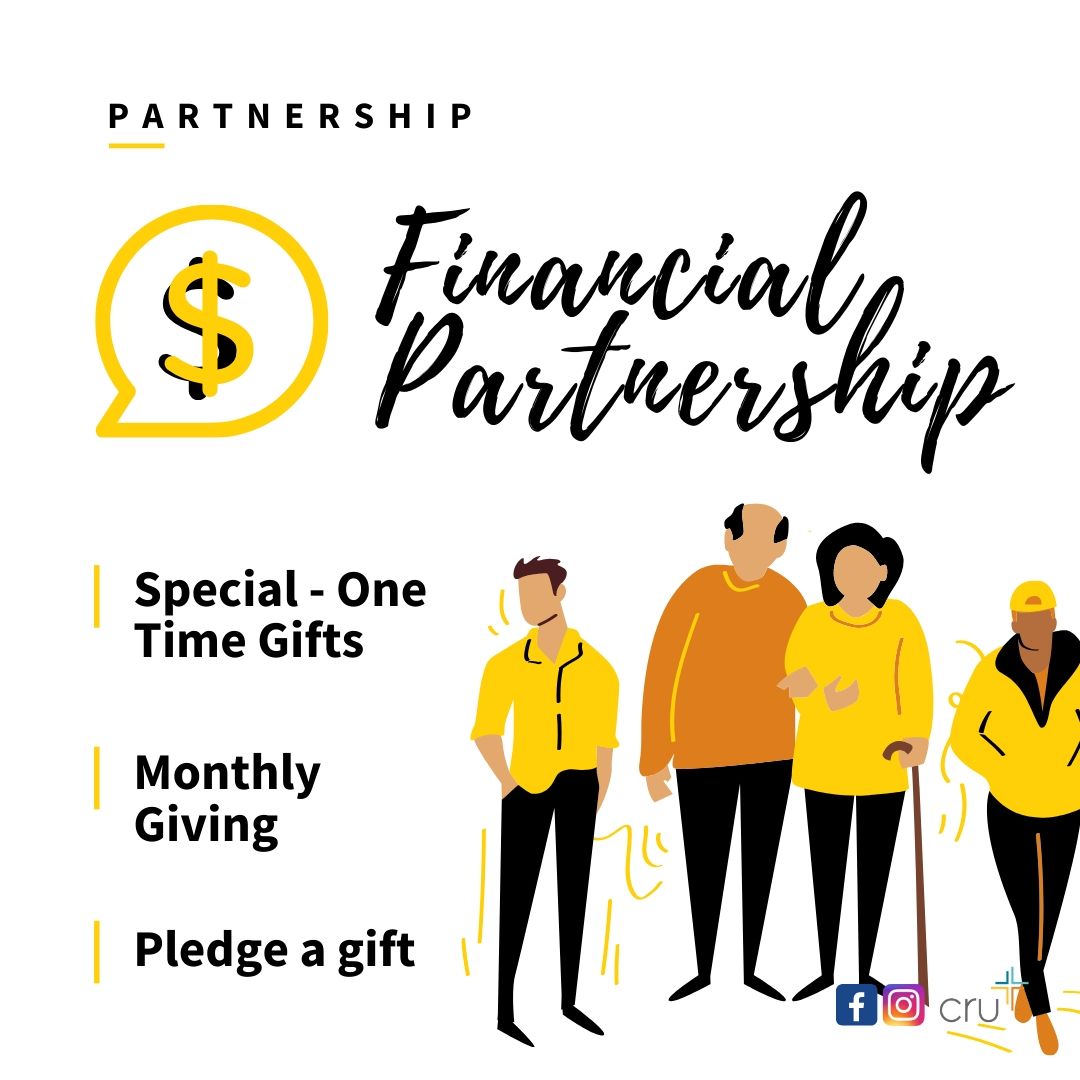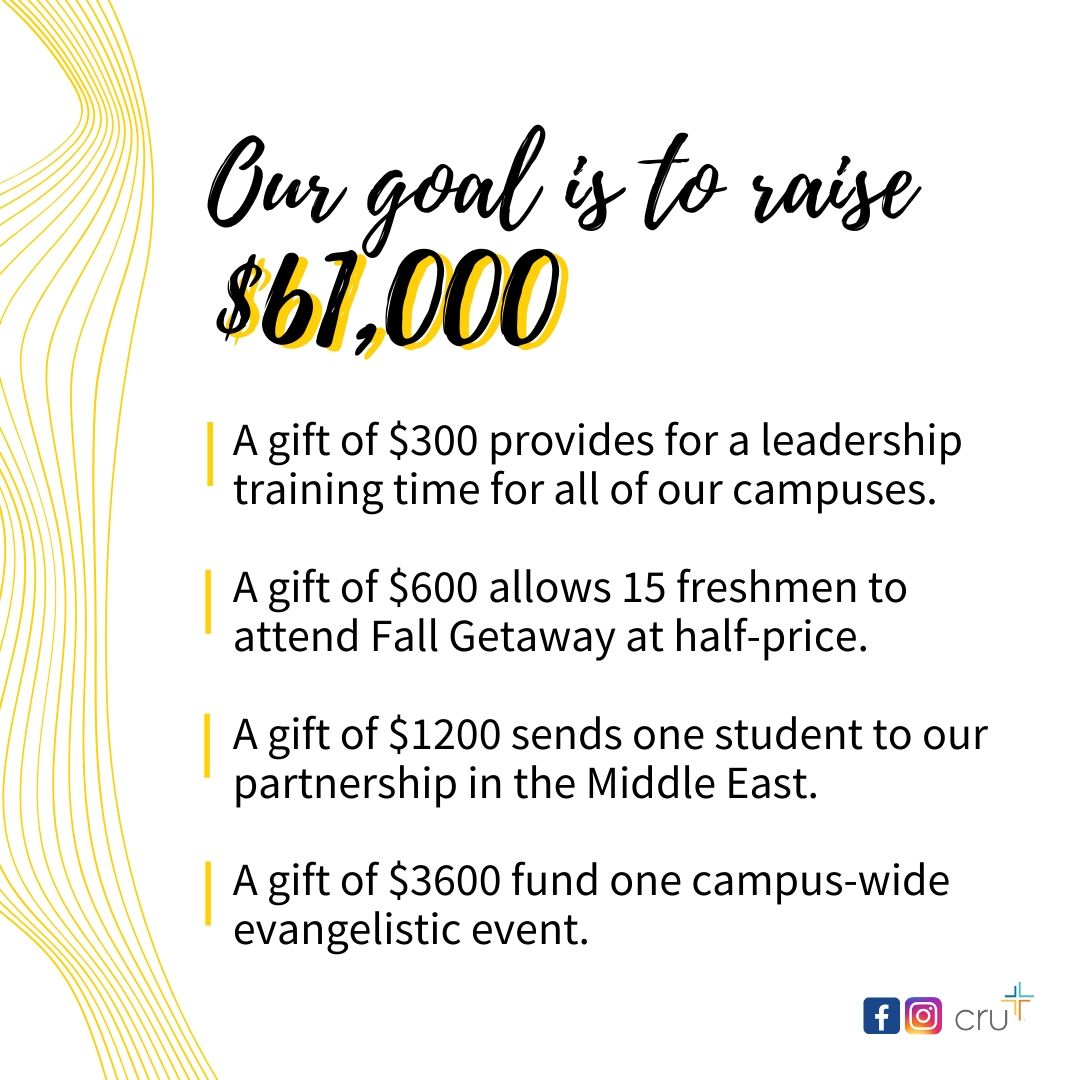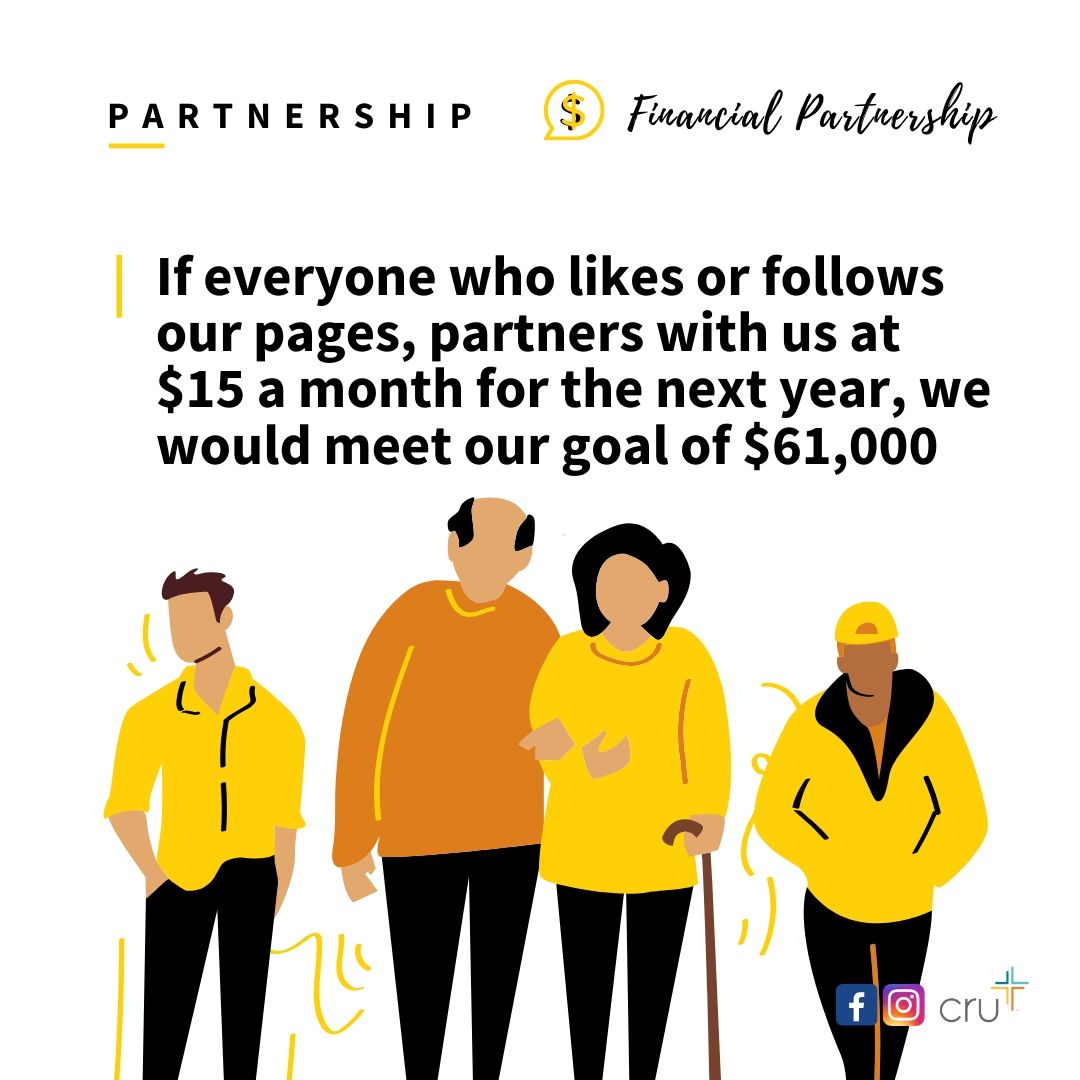 There are 3 ways that you can partner with us financially:
A Special one time gift, a link to the giving page below

A monthly gift: We ask that you would commit to partnering with us for 12 months (or longer!) so that we have a predictable base for ministry 

A pledge for the next 12 months. If God is leading you to give, but you don't have the funds at the moment, you can indicate your pledge in the partnership survey below 
The easiest way to give a financial gift is through the giving page link given below, but if you have more questions, visit the following site: https://give.cru.org/more-ways-to-give/give-by-mail.html
Another way to partner with us is to volunteer your time. There are almost an infinite way to invest your time in reaching the lost on campus. Some examples include:
Discipleship

Leading small group Bible Studies

Speaking at a weekly meeting

Planning/hosting an event

Gathering or making food for an event
If you are interested in receiving more information about volunteering your time, fill out the survey below: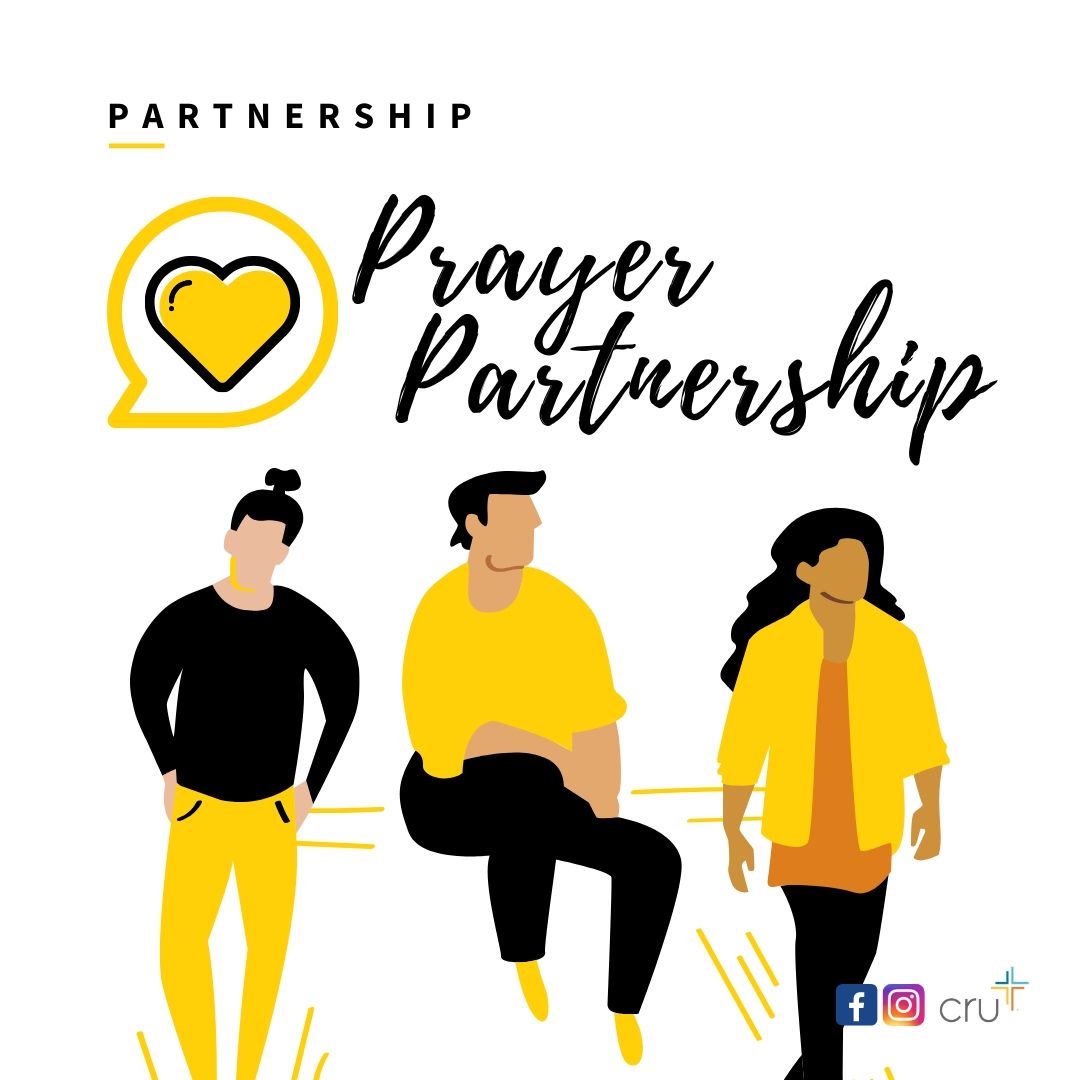 Annother way to partner with us is through prayer.  Movements are build on Prayer! As we seek to reach the lost on our campuses we need an army of people who are praying for us.
We regularly send out prayer letters that will keep you in the loop of how you can continue praying for us.
Fill out the form below with your contact information