"For the word of God is alive and active. Sharper than any double-edged sword, it penetrates even to dividing soul and spirit, joints and marrow; it judges the thoughts and attitudes of the heart." Hebrews 4:12

The Bible is God's word to us. It is God's way of revealing Himself through stories, starting with creation to the birth of Christ to His call on our lives. One of the ways we're instructed to grow in our walk with the Lord is to study His word.
Take some time to explore Cru's Bible study resources and see how God might reveal Himself to you today.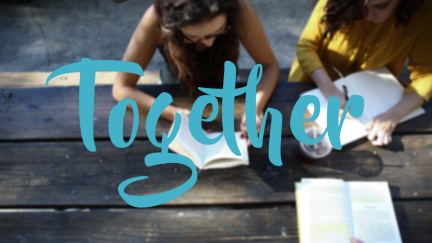 Featured Bible Study
Does worry ignore God's provision for us? Walk through this interactive Bible study to learn what Jesus teaches about worry.
 
Read More
Curious what the Bible says about God? And how he views you? What he offers you? This study is an email series through the book of John focusing on knowing God better. This email study is great for nonbelievers or believers.
Sign Up
The Compass is a tool designed to help staff and student disciplers guide other students through the process of becoming mature disciples. You can find over 40 lessons to prepare you to lead great discipleship appointments with students.
 
View Studies
The Community, formerly Cru.Comm, is a small group Bible study curriculum designed with a logical progression, that in the course of 3-4 years, could take a new Christian, ground them in the basics of the faith and grow them into a Christ-centered laborer.
View Studies