Personality Test Recommendations: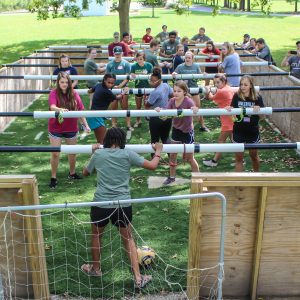 A personality test can provide us with a way to categorized different characteristics or traits that we might otherwise not be aware of. These tests can be used for self-reflection and understanding, for job placement, and for learning how to better interact with others in a team or work group. Here are two of the top personality test that are free to take. Once you know "your type" you will be able to look through the Discipleship Guides below for each type.
The Enneagram and the Myers Briggs Test:
THE ENNEAGRAM TEST GIVES YOU YOUR TOP 3,
CHOOSE THE ONE THAT BEST DESCRIBES YOU.
Cru staff are required to take another test called the CliftonStrength Finders Test. This test doesn't measure personality but more skills, it measures your specific order of 34 CliftonStrengths themes.
This is your talent DNA. It explains the unique ways you accomplish your goals by building relationships, thinking strategically, executing plans and influencing others.
The plan to see your Top 5 Strengths is $20, so we recommend only doing this if you believe it is helpful to get to know yourself better, We at Cru believe it is worth it as we have our staff go through it.