Help spread Christmas Cheer and be a part of sharing the TRUE meaning of Christmas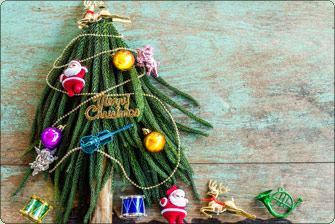 It's the most wonderful time of the year! And your help is needed!
Each year at this time, Cru partners with local schools and church congregations to bless the least fortunate families in the neighboring school. Here's how it works:
a local church is selected and contacted to host the event. (This includes providing the gathering space as well as providing a warm home-cooked meal for about 100 attendees.)
School-based social workers select ten of the least fortunate families to take part in our "Lend-a-Hand" Christmas outreach. If they agree, each family will fill out a simple questionnaire in order to participate.
The families are then divided among the church, the school and Cru in order to be adopted by other families or groups.
All five groups (Church, School, Cru, Adopted & Sponsoring families) come together for a meal and a program to experience the love of God together! It's always such an amazing night!
Would you, your family, or small group be willing to adopt one of our remaining families?  If so, please view the attached documents and select one of the families.
Thank you so much for your consideration! If you have general questions, feel free to contact CJ Neal at CJ.neal@cru.org
Dinner details:
Thursday, December 19th
Zion Hope Church
5950 E 46th St. Indianapolis, IN 46226
6:30p to 8p
doors open at 6p
(benefiting students from Washington High School)