This year Design Conference will be in Columbus, OH, at the Hilton Garden Inn
3600 Morse Rd
Columbus, OH 43230
We invite you to a weekend of learning what it means to be tethered in relationships in order to grow, understanding how light triumphs over darkness, and the opportunity to discover the invitation that is addressed to you and your future steps.
See what it looks like! Here are highlights from a previous Design Conference:
"As I reflect over this weekend and what I've learned over these past couple of days, I realize that I now have a deeper understanding of my purpose, others, and my Creator."
"Personally, Design Conference was such a blessing in my life this year. After that conference, everything changed for me. I got to know God and everybody at Design on a very personal level."
Did Someone Say... Talent Show?
Start practicing, because we will once again be hosting our annual Design Conference Talent Show! If you're interested, please make sure to indicate so when registering, and bring any necessary props with you to the conference! 
First time students: $155 by December 25, $205 after December 25
Returning students: $205 by December 25, $255 after December 25
Alumni, volunteers and staff: $320/person for a 4-person room, $420/person for a 2-person room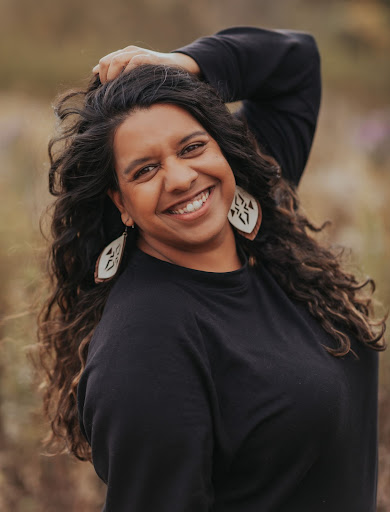 Sandhya Oaks is a Story Coach, Speaker, and Ministry Leader.  Born in India and adopted as a Transracial Adoptee in the Midwest, her story lends to walking with others through identity reclamation and creating experiences that work towards restoring shalom within the human heart.
She is the Co-Founder of The Adoption Triad, a group that provides community and resources to those connected to Adoption and Foster Care. Sandhya has Level 1 and Level 2 Certificates in Narrative Focused Trauma Care from The Allender Center and holds a Certificate in Resilient Leadership from the Seattle School of Theology and Psychology. Additionally, she just completed her Trauma Care Group Training through The Art of Living Counseling Center.
Her story holds tremendous loss, abundant resilience, and defiant hope. With her trauma-informed background, Sandhya created a Kintsugi Story Workshop experience. Additionally, she has published a Mental Health packet recently with MadeforPax, and has been seen on the TEDx stage as she shared her story, "Awakening to My Name".
In her free time, she loves taking spontaneous weekend trips, gathering around the table with friends, and campfires.
Parents, are you thinking about allowing your child to attend Design Conference? Watch this video. The parents of a former student share about their experience having their children involved in Design.
There is also a letter with more information specifically for parents that you can download here
Design Movement is a community that seeks to honor Jesus and celebrate desi culture.
Our weekly gatherings on campus may include Faith & Chai, an interfaith dialogue, as well as Jeevan Group, where we discuss the Bible.