Stories by Pamela Koh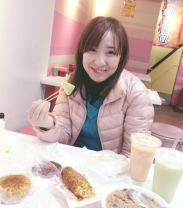 Pamela Koh is the Founder & Clinical Director of ThriveSg. She's a registered counsellor & clinical supervisor with the Singapore Association of Counselling (SAC) & a certified therapist in Eye Movement Desensitization Reprocessing (EMDR). Pamela specialises in working with trauma and grief-related issues that often underlies mental health issues like anxiety, depression, addiction and eating disorders. 
By 2023, She has worked with tertiary students for over 18 years, 6 years among Japanese university students in Nagoya. She is passionate about helping people heal from their past traumas, and grow emotionally so that they can reach their fullest potential to thrive significantly in life. 

©1972-2023 Cru Singapore. All Rights Reserved.