Stories by Timothy Wan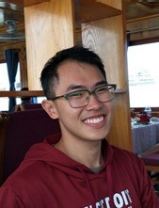 Timothy is a young adult (and occasional poet) passionate about inspiring in people a deeper interest in God's Word, and discovering the divine in the ordinary. He is a graduate of Tung Ling Bible School (School of Ministry) and an undergraduate of NUS. He also enjoys musicals, crosswords and a good game of chess.

©1972-2023 Cru Singapore. All Rights Reserved.