Stories by Ashley Yang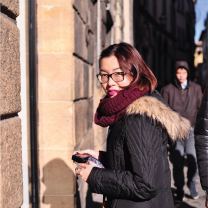 Ashley has been on staff with Cru Singapore for the past eight years. When she first joined the NTU Cru ministry as a freshman, she had hardly any notion of what the Great Commission was about. A lot has changed since then – helping people discover Jesus and grow as His disciples is now the thing that makes Ashley tick. She also loves reading, dogs and beautiful typography.
©1972-2023 Cru Singapore. All Rights Reserved.