The Multiplier's Pathway organizes the first 15 Collaborative Discipleship lessons to equip mature believers to quickly start new disciple groups. With this pathway students can be prepared to start new discipleship groups within the first few weeks of the first semester.
A list of these first 15 lessons are below. To see the first 15 lessons and how all 50 lessons are organized visually, click on this image to view the interactive PDF.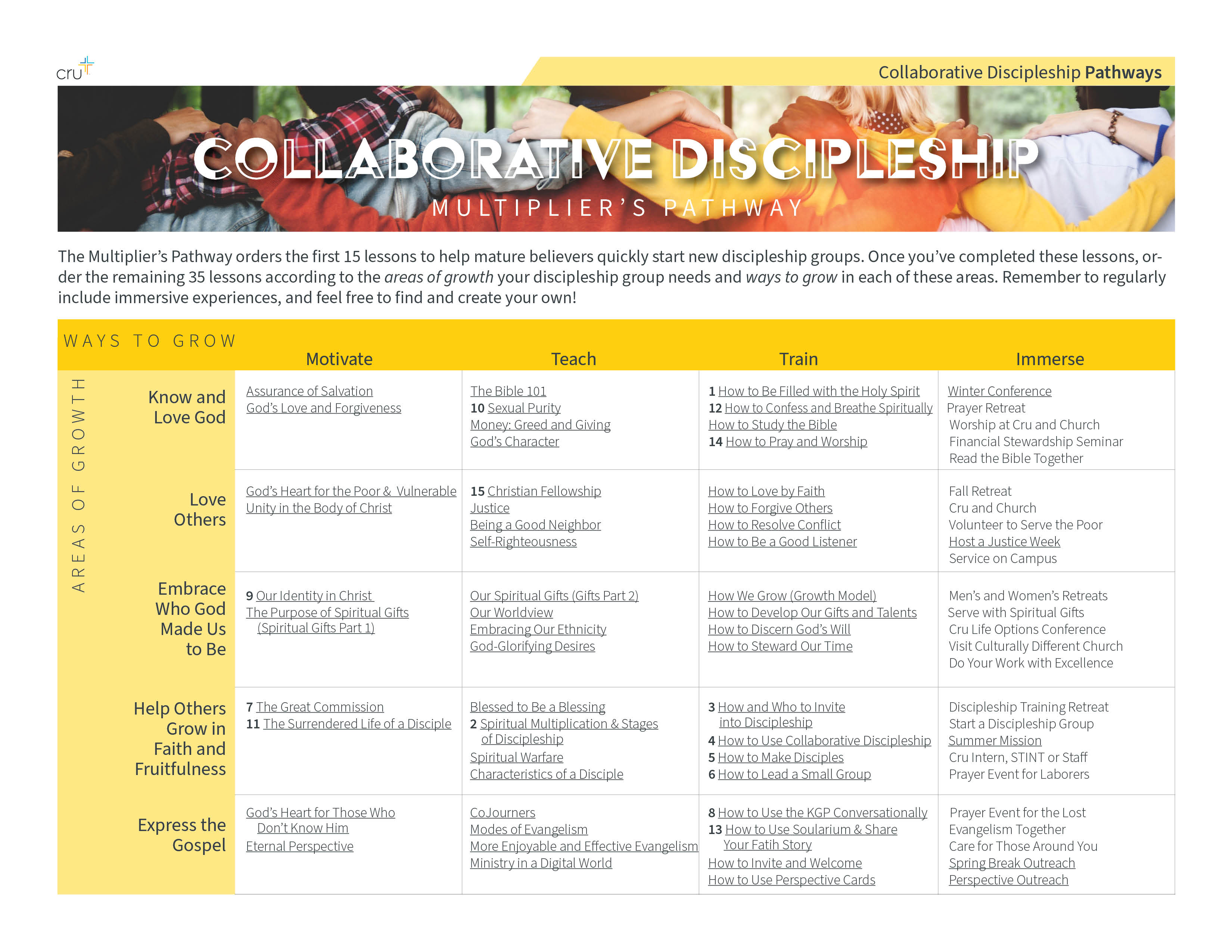 Multiplier's Pathway:
©1994-2020 Cru. All Rights Reserved.