Monsters under the bed fueled childhood nightmares for many of us.
But as a young boy, Kassahun Seid feared more than scary shadows in his bedroom.
He was terrified of dying.
Growing up in Wollo, Ethiopia, a confusing religious environment made the thought of death frightening to him. Kassahun grew up without his parents, who divorced when he was one year old. He lived with his grandparents who practiced an animistic faith.
God broke into the darkness of Kassahun's life when he was 14. One day he found a small booklet called "Jesus Rose Lazarus from the Dead." Gripped by its message, he welcomed Jesus into his life.
"God took all my fears," says Kassahun. He soon saw God bring his relatives out of spiritual darkness along with him.
Today he helps others move from death to life, one movie clip at a time.
Now 34, he tells university students about Jesus as a staff member with The Great Commission Ministry in Ethiopia, as Cru is called there. Kassahun says only 0.08% of people are evangelical Christians in the Northern part of the country where he works. That's approximately 4,000 in a population of 4.3 million.
He uses Nook tablets and movie clips from the JESUS Film to explain who God is. The film is the story of Jesus' life, taken directly from the book of Luke, and allows viewers to hear the Gospel translated into their own language.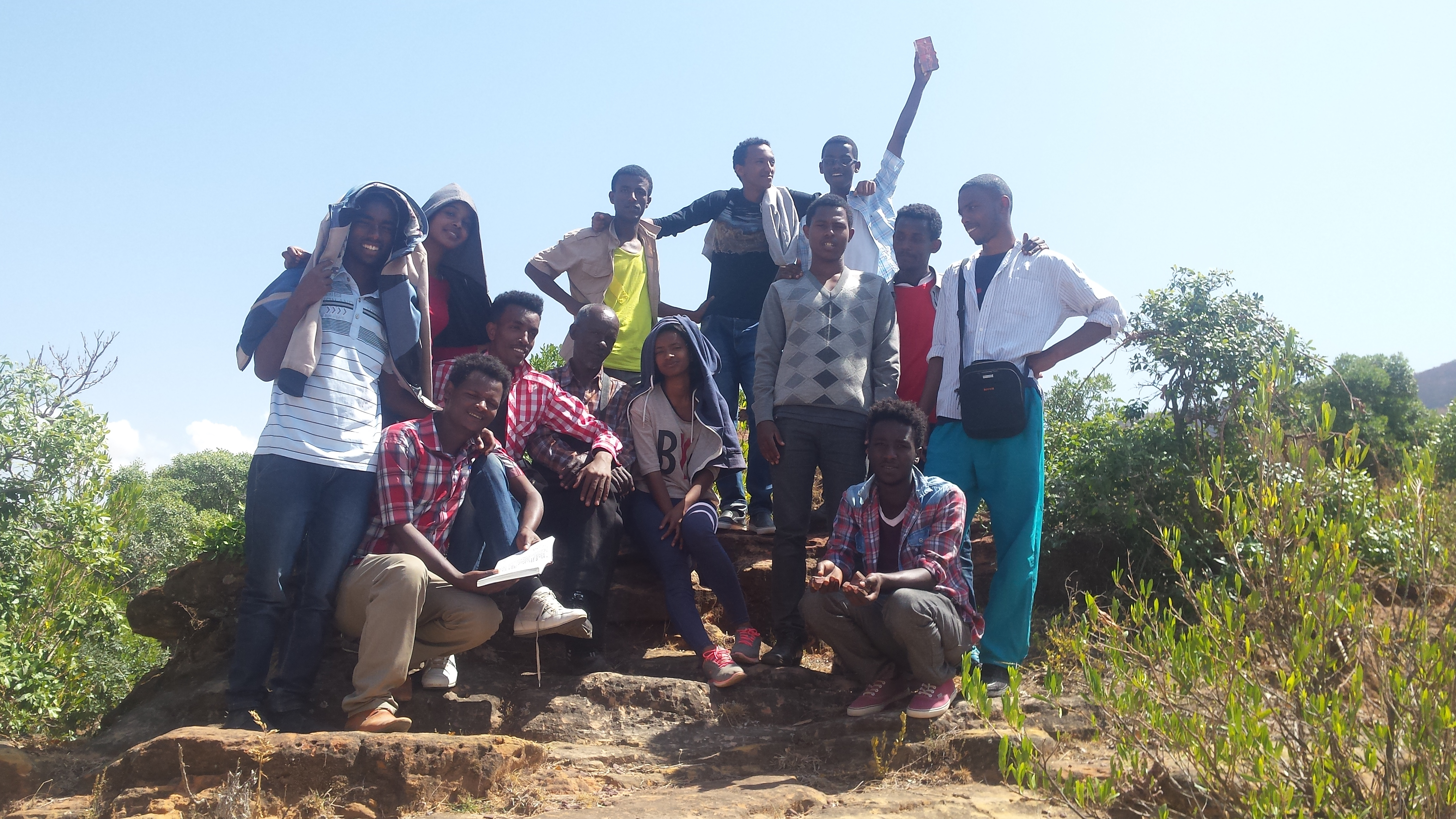 While on a short-term mission in the region this February, Kassahun met 3 men in their twenties.
"I asked them if I could share a movie with them. They were willing," he says.
Using his tablet, he showed 10-minute clips of the JESUS Film in the local language.
He then explained how sin creates a barrier to knowing God personally. He asked them if they believed Jesus forgives sins, and whether they wanted to be forgiven of their sins.
Two of the men agreed with what he had said, and placed their faith in Jesus, becoming the first Christians in either of their families.
God used a piece of paper containing the Gospel to give Kassahun hope. Now those words inspire him to bring others out of darkness using modern technology. Kassahun has to face the risk of physical harm, even death by stoning, if he is falsely accused because of his ministry.
"My friend was accused of rape when he shared Christ with a girl," he says.
He believes the risk is worth taking. Death no longer scares him the way it once did.
Taking risks isn't meant to be easy. But God invites us to trust Him as we follow Him.
What risk is God asking you to take in your faith journey right now?
Who is God asking you to share your story with?
Learn more tips to share your faith: