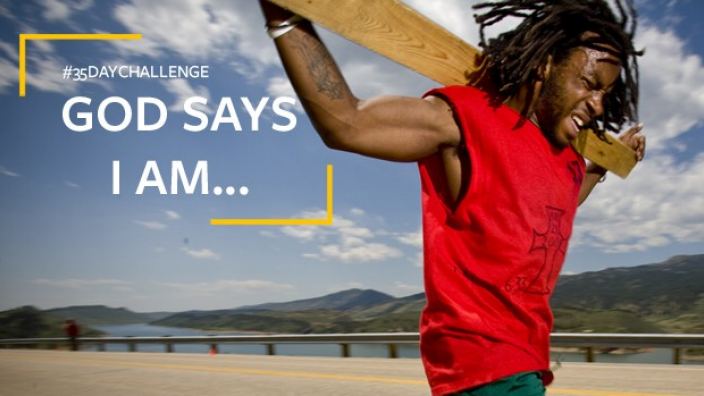 Courtesy Athletes in Action
Athletes
35-Day Challenge
What God declares true of you on account of Christ.
We invite you to join the 35-Day Challenge, where we will present a new Biblical promise each day. You can find the promises here or on our Facebook, Twitter, or Pinterest pages. Click the links below to see the photos and Bible verses and take the challenge for each day.
History: The statements from the 35-Day Challenge were originally used during Athletes in Action's summer tours, camps, and projects. Based loosely on content from books by Miles Standish and Neil Anderson, the 35 statements provide truths that God declares over believers as found in the Bible. During their training time on projects, leaders present The Principles of faith and sport and encourage student-athletes to choose a few of the positional truths as mental "focal points" in the heat of competition. This encourages athletes not to focus on their own performance as an indicator of their value but to cling to the truth of God's word to realize their worth. This frees them up to play to the best of their ability.

Yet these truths apply far outside of the sports arena. All believers can rest in God's truth for their acceptance and find their worth in how He views them. This brings true freedom and joy to Christ followers everywhere.

Latest Stories in Athletes
Athletes
UTC VIRTUAL is a unique online experience hosted by Athletes in Action Singapore for every athlete in every team, every sport, and every nation! Find out more here
Athletes
From underdog to thriving ministry, Athletes in Action Singapore sees God's hand at every step
Athletes
Chanelle Price thought it was enough to go to church as a "thank you" to God. Then she realized her self-worth was becoming dependent on how she performed at track meets.
©1994-2020 Cru. All Rights Reserved.