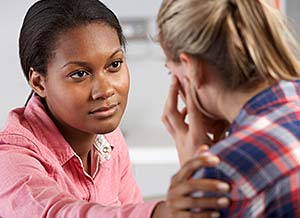 "The Mentor's Life in Cru"
Do you have a passion for people that leads you to want to help them reach their potential in Christ and shepherd them towards greater fruitfulness in ministry? Do you love helping others discover how God has uniquely created them and how they might serve Him more effectively?
Use your degree in Psychology, Sociology, Behavioral Sciences or Counseling to make a difference in the lives of staff serving all around the world.
The mentor's life in Cru:
You will work in an environment that will allow you to develop personally and professionally as you engage with some of the top leaders in our ministry. You will provide coaching and mentoring in a variety of topics to help train and develop our staff teams, playing a central role in keeping people on track and moving forward. The job will encompass a wide range of activities, from simple administrative duties to more complex leadership responsibilities. The position would also involve some travel, supporting vertical meetings, conferences, working groups, and miscellaneous projects. Multiple positions available in our regional and national offices.