Summer Day Camp Coming Back Soon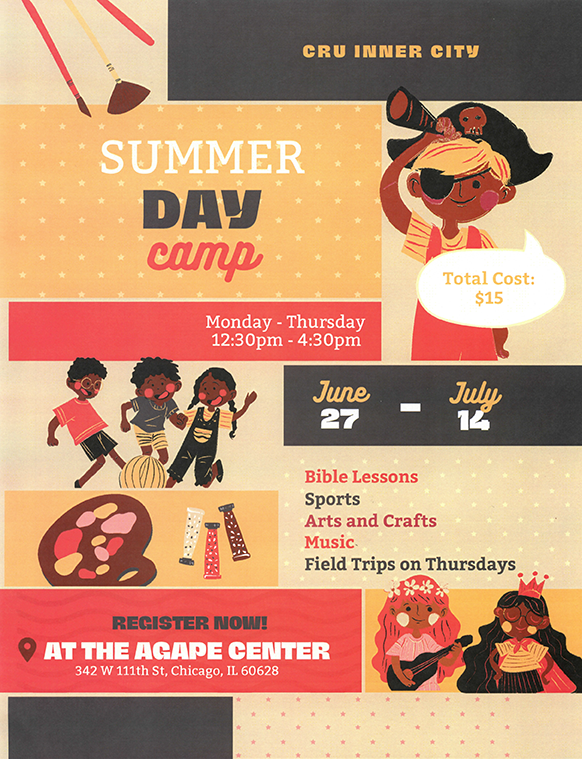 Have you ever given your all into something?? When we do that at the Agape center we say "GO 100!!" We are so pumped to share with the children what we could GO 100 in!! Spots are filling up fast, so come into the Agape Center to register or use the links below!! Please register by filling out BOTH the liability release and Google form found below. Your child is not fully registered into the program until both forms are complete and your payment has been received in person. Please email Eric Cummings for any questions.
Summer Day Camp Includes:
Arts and Crafts
Healthy Snacks
Bible Lessons
Games/Activities
And lots more FUN!
_______________
Registration is now open!
If you have any questions, email Eric Cummings.
_______________
Registration Form
Click here to register!
_______________
Liability Release
---
Sign up to receive text updates about Agape Center programs and events. Text "Agape" and your name to 844-916-2969.