What could it look like if ministries helped students discover how to use their career path for God's glory? That simple idea has started a movement in Brazil to raise up young believers to share the gospel wherever they are with VOCARE.
VOCARE is a movement seeking to raise up a new generation of spiritual leaders in Brazil. "Vocare," originating from the Latin root, "to name or call," is encouraging students to live out their calling in their field of study, work or on the mission field.
The students in partnership with Cru Brazil are being exposed to multiple organizations, ministries and missionary agencies working in Brazil and all over the world. This exposure allows them to dream big.
What can we learn from this partnership?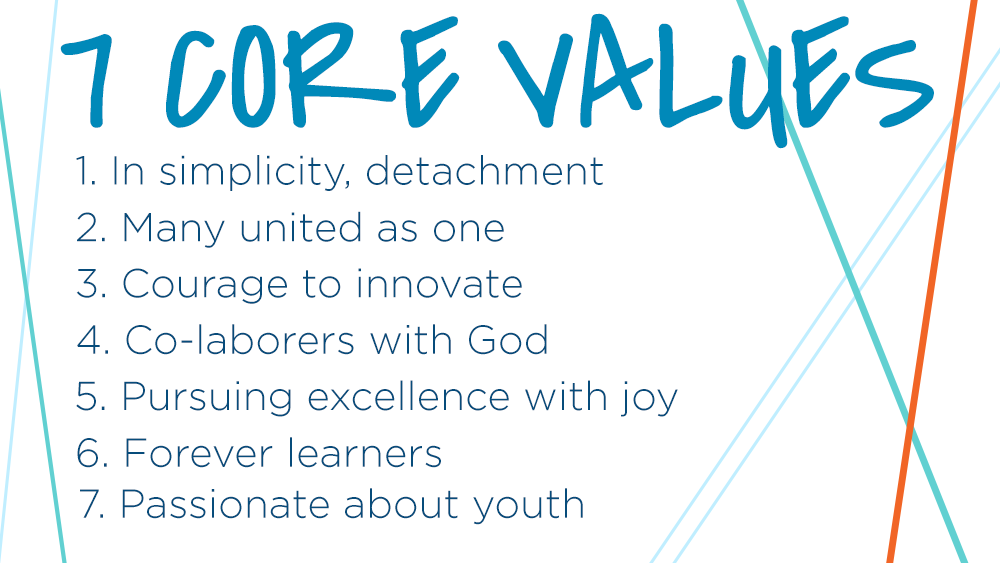 God rejoices in partnerships.
Each of the participating organizations brings a different area of expertise to the table. For example, Sepal works with pastors and leaders, Frontiers expresses the love of Jesus among Muslims and Kairós addresses basic needs. Other organizations are working with refugees, adolescents and as tentmakers. It is beautiful to see God working through the diversity of the body of Christ towards one common goal.
Mauricio Jaccoud da Costa has served with Cru Brazil for 15 years and has joined forces with VOCARE for the past two years.

"God rejoices when we are united together in mission," he says. "Partnerships are His desire."
His thoughts echo Psalm 133:
"How good and pleasant it is when brothers dwell in unity!" (verse 1). When we are united together with our brothers and sisters in Christ, the Lord grants his blessing of life forevermore (verse 3).
Simply put, no person or organization is self-sufficient.
"Cru Brazil does not have all the gifts, skills or resources to accomplish the whole mission of God, Mauricio said. "We cannot walk alone. We need to understand that together we are always stronger."
Bill Bright, founder of Cru was of the same opinion.
"We readily admit that we're only a part of the vast body of Christ. We see ourselves as only a leaf from a twig from the branch of the Vine," wrote Bright in his biography, "Amazing Faith".
Brazilian staff member Soraya Gomes says VOCARE is a beautiful blend of the old and new in missions. She was excited to hear from missionaries that have served on the field their entire lives and also from young people that are living their lives with reckless abandon.
Soraya's favorite part of the conference was the "Missionary Experience" where the students are divided into groups for an experiential learning simulation. She said many of the students in her group had "aha moments" as they learned how to have spiritual conversations with students on campus.
An African Proverb counsels, "If you want to go fast, go alone, if you want to go far, go together."
Although partnerships can be hard work and difficult to navigate at times, we will always go farther together. Genuine collaboration is best for the Kingdom of God.
This year at Cru17, Cru is hosting Connection Weekend for our partners who have a heart to see the world radically impacted by partnership in the gospel.
Other articles about Partnering:
---
This article was written in collaboration with Maurício Jaccoud da Costa who works in Maringá with Cru Brazil. He is married to Carol and currently getting his doctorate in theology.