Bible Study Weeks 3-5
Please note that we will not be providing content during these weeks! You will be resuming your previous Bible study series or beginning a new one, but it's really important that you use 10 or so minutes out of your group's time to ask how things are going with SomeTime .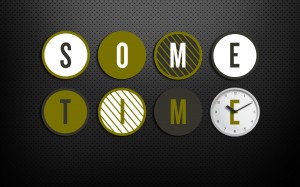 Below are some sample questions to continue discussing SomeTime with your group:
How has it gone asking your friends the " Sometime …" question?
What has gone well?
What are some of your fears? Hesitations?
What are some of the challenges you're facing? (Either in asking the "Sometime…" question or in setting up a time to connect.)
Have you run into any other friends or classmates that you felt God prompting you to consider exploring their spiritual journey?
Leadership Tips:
Encourage. Applaud even the tiniest steps of faith! Be a leader who celebrates!
Remind . Text your group throughout SomeTime with helpful Bible verses or other encouragement.
Provide a way . Get under the rock of your group's challenges and help them think through how to overcome difficulties. Empathize and understand the challenges, but help provide a way forward for those needing guidance. If you have students who are seeing success, glean advice from them.
Tell a story . Share a story about a time when you or someone else took a step of faith that ended up changing someone's life.
Reflect and share . Do you remember when God began giving you a heart to reach out to those who don't yet know Christ? What Bible verses did God use in your life? What were the circumstances? Share your experiences.
Pray . Please pray for the members of your group. In fact, take a few moments right now to pray for them.
Week 5
During week 5, take time to reflect on what God did in and through your group! Rejoice! Celebrate! Bring some sparkling grape juice and fancy plastic wine glasses and lift your cups to the things God did!