Since Snapchat is widely used by students, it is a great way to give students a window into all aspects of your Cru movement.
For example, Snapchat can be used to hype up your weekly meeting! By sharing moments while setting up for your weekly meeting, students would be able to see the work that goes into making weekly meetings happen and see their student leaders taking ownership of Cru. Additionally, by watching your campus-specific Cru snap story, students can stay in the loop with events.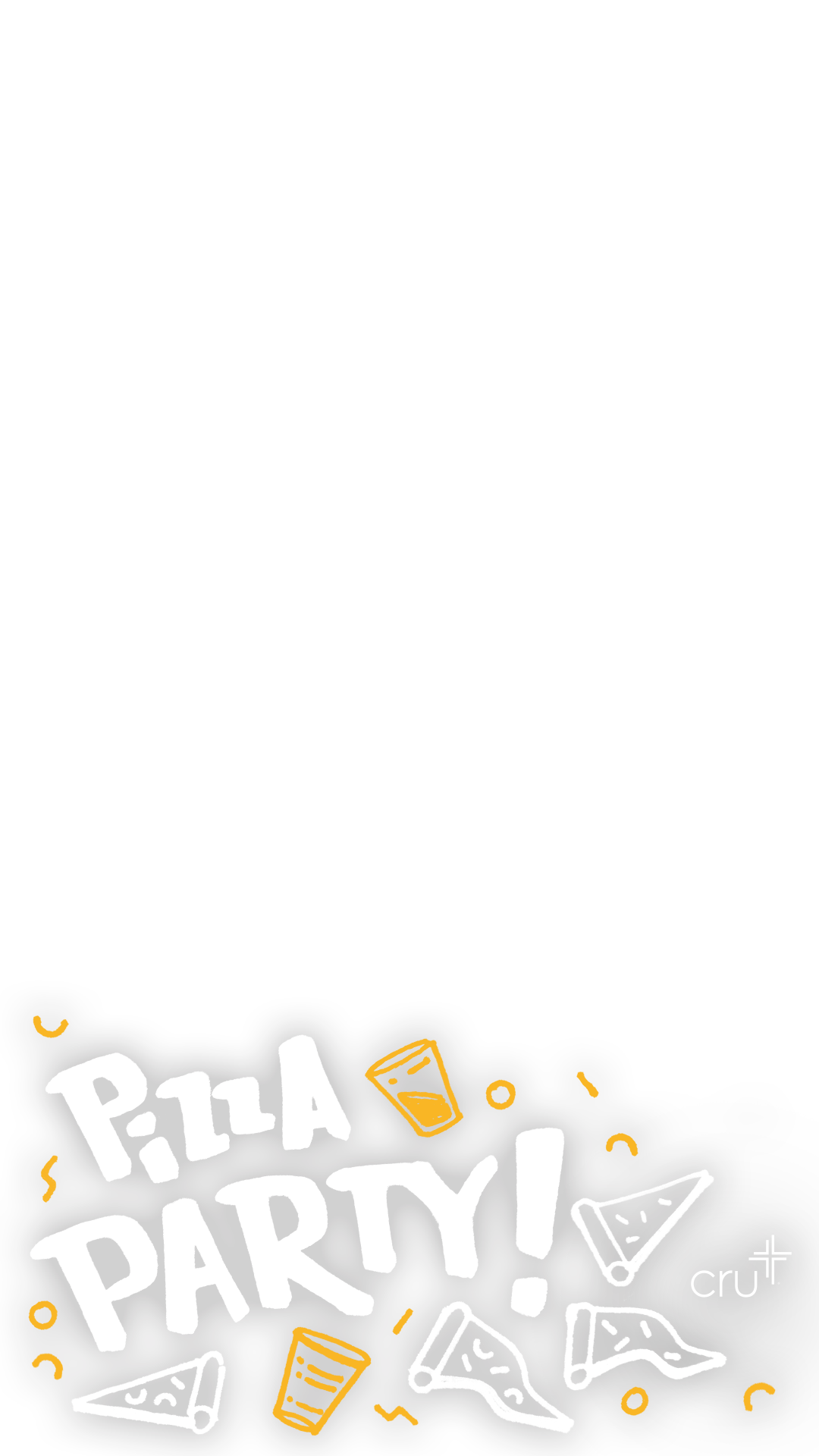 Another benefit of using Snapchat that would help spread your movement on your campus is the use of geofilters. Geofilters are filters that can be used on Snapchat when both filters and location are on in one's Snapchat settings.
Geofilters feature graphics that pertain to certain landmarks or events occurring in a specific location. Geofilters can be viewed by anyone using Snapchat who has their location services on (most students use geofilters everyday!!). Thus, students browsing through possible geofilters to use would be exposed to Cru and Cru events on campus.
An example of this would be creating a geofilter for a pizza event. By placing the geofilter in strategic locations on campus, as students walked by those popular locations, they would see filter, learn about the event, and then come eat pizza!
We have created some geofilters to help you promote some of your events during the first 6 weeks! If you want to create your own, you can do so using templates offered by Snapchat, or by using Canva, a free, easy to use graphic design website.
Below are resources that can aid you in creating a geofilter.
Resources:
Happy Snapping!
*If you do not already have a snapchat account, creating one is easy. If you already have an account but want to make one specific to your campus or ministry, you should avoid using the same cell phone number that is already linked to your personal account (snapchat will recognize the phone number and relate the new account back to the name on your personal account). Simply skipping, when prompted to put your phone number in, lets you avoid this issue. Instead of verifying your account using your phone number, it will ask you to do so using images.