Carlos was a thief and mugger. The Peru native was feared by his neighbors and wanted by the police, but on this day he was seen weeping in a crowd.
The tears began to fall while Carlos watched the Jesus Film in his neighborhood in Lima. While watching the film, God broke Carlos' heart when he saw a picture of what Jesus did on the cross.
At that viewing, Carlos accepted Christ as his personal Lord and Savior. He started attending the JESUS Film Harvest Partners' (JFHP) neighborhood churches, known as Preaching Points, where he connected with other Christians.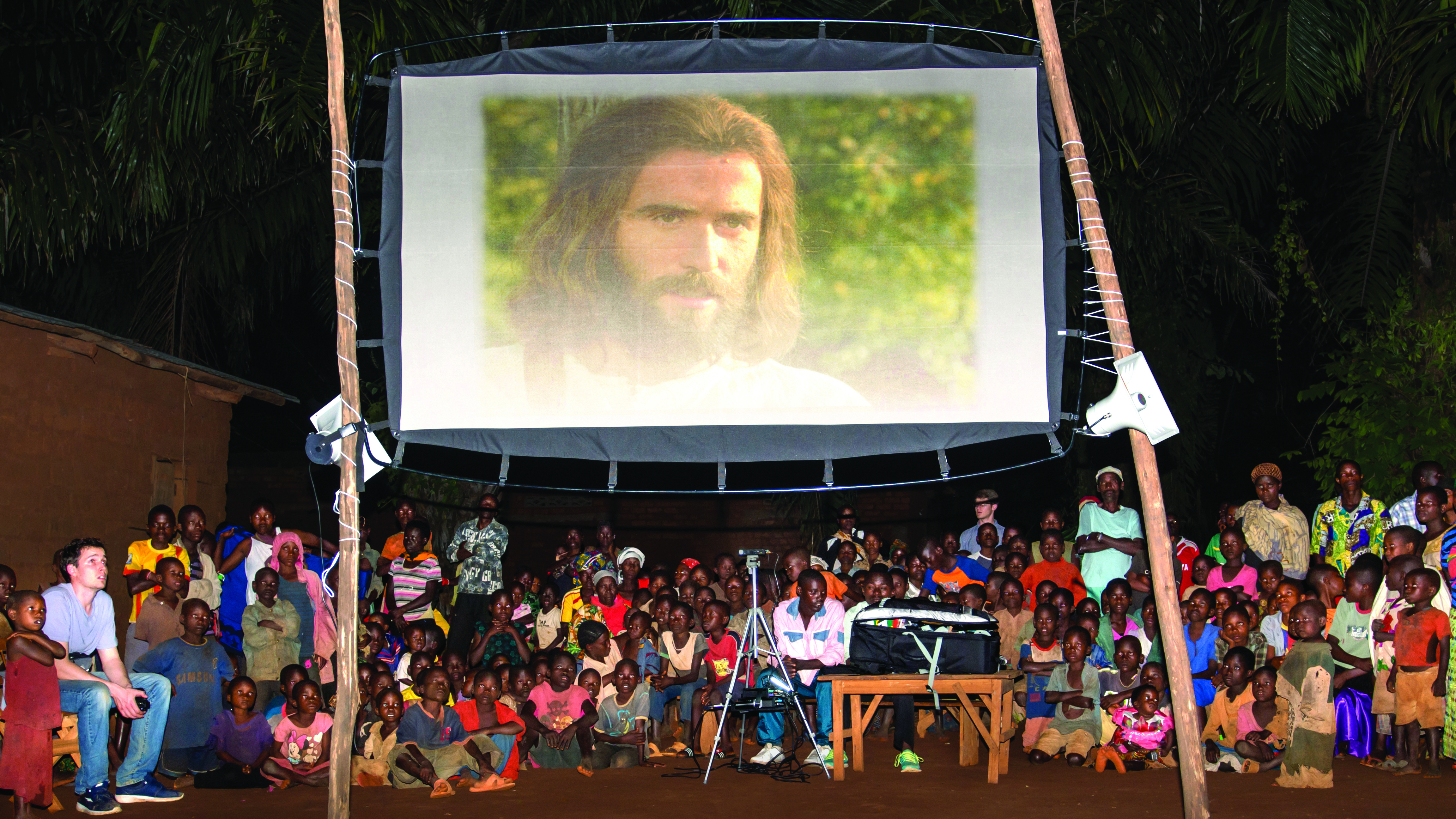 JESUS film showing in Burundi.
As Carlos' faith grew, he started going from house to house in his neighborhood sharing the gospel. Bus drivers he had once stolen from started offering to drive the people Carlos shared the gospel with to the home church he attended.
The day the police found and arrested Carlos he went willingly, apologizing for all he had done wrong. He is serving time in prison today and sharing the gospel with his fellow inmates. God used the work of the Jesus Film and JFHP to impact his life and the lives of everyone around him.
"Our vision is to share God's love with the lost, to help others fulfil the great commission," said Joy Forney, communications coordinator at JFHP.
Carlos' story is one of thousands JFHP has been a part of since Paul Eshleman and Dr. Louie Bustle founded it in 1997. Eshleman served with Cru as director of the Jesus Film at the time and Bustle was in his current role as the director of World Mission with the Church of the Nazarene.
The two men saw an evangelism model within the Jesus Film, but felt called to build something that would help create a lasting movement. That's when JFHP was founded.
A team in Cameroon carrying equipment.
JFHP teams focus on evangelism through the Jesus Film and help growing believers plant new churches, called Preaching Points, within their community.
Many of the Preaching Points start as small bible studies then grow into churches, often meeting in houses or different parts of the city or village. Locals are empowered to lead these Preaching Points to reach their neighbors.
Jesus Film and JFHP work together to raise money so the JESUS Film can be translated into more languages. The organizations also work together to learn new ministry tactics from each other. Jesus Film provides resources like media, equipment and apps to JFHP. While Harvest Partners continues to work with the people exposed to the Jesus Film long after a film showing.
God can use your partnership with JFHP and ministries like it to reach thousands of people like Carlos.
Next Steps


There are three ways that you can partner with JFHP:
1. Pray You can sign up for their weekly prayer newsletters
2. Give JFHP relies on donations for equipment, ministry resources and living expenses for staff.
3. Go Harvest Partners has trips all over the world where you can partner with local leaders and staff and work alongside a Jesus Film team. They also offer ministry trips, where you can deliver supplies to staff and leaders in the field.