Fasting is the most powerful spiritual discipline of all the Christian disciplines. Through fasting and prayer, the Holy Spirit can transform your life.

 
Read More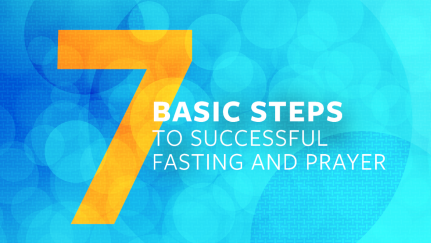 This handy reference guide will help make your time with the Lord more spiritually rewarding, giving easy-to-follow suggestions on how to begin your fast, what to do while you fast, and how to end your fast properly.
Read More
People throughout history have fasted in order to slow down, quiet the noise of the culture around them, and take the time and space to listen and reflect.
Read More
God considers fasting important. His Word, in fact, contains 92 passages mentioning it. Many of our heroes of the faith, including Moses, Elijah, Esther, Nehemiah, Daniel and Paul, fasted at crucial points.
Read More
There was Peter's threefold denial, Jesus' temptation in the wilderness, and my battle with a ham sandwich on day six of my forty-day fast: these are the great crisis moments in recorded church history.
Read More