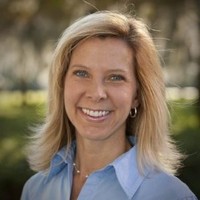 Shannon joined staff in 1991 and has served in the Campus Ministry at the University of South Carolina, East Tennessee State as a Team Leader, then as the National Director of Field Missions for the Red River Region based in Austin, Texas. There she met her husband, Marc, who is now an engineering professor at Embry Riddle Aeronautical University.
They moved to Orlando in 2007 when Shannon accepted the role of Executive Director of Leadership Development for the Campus Ministry. While working full-time, she earned her Masters in Leadership Development from Embry Riddle Aeronautical University. Currently, she serves as the Executive Director of Cru's U.S. Campus Ministry and also serves on Cru's U.S. Field Team.
Shannon and Marc are both passionate about reaching students and faculty around the world with the gospel and are committed to seeing people transformed. They love doing ministry together and especially enjoy participating in summer missions with students, both in the US and abroad, and have been to 18 countries together.
She is a triathlete, marathoner, and lover of chocolate.