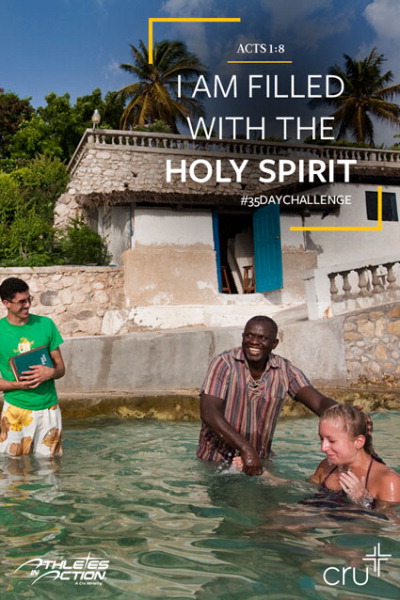 Acts 1:8 (ESV)
But you will receive power when the Holy Spirit has come upon you, and you will be my witnesses in Jerusalem and in all Judea and Samaria, and to the end of the earth.
Ephesians 3:16
I pray that out of his glorious riches he may strengthen you with power through his Spirit in your inner being,
I Corinthians 12:13
For in one Spirit we were all baptized into one body – Jews or Greeks, slaves or free – and all were made to drink of one Spirit.
The Spirit-Filled Life
Being Filled with the Holy Spirit
CHALLENGE: Do you understand the power of the Holy Spirit? Use these verses and links to explain it to someone else.
View all 35 promises in the 35-Day Challenge.