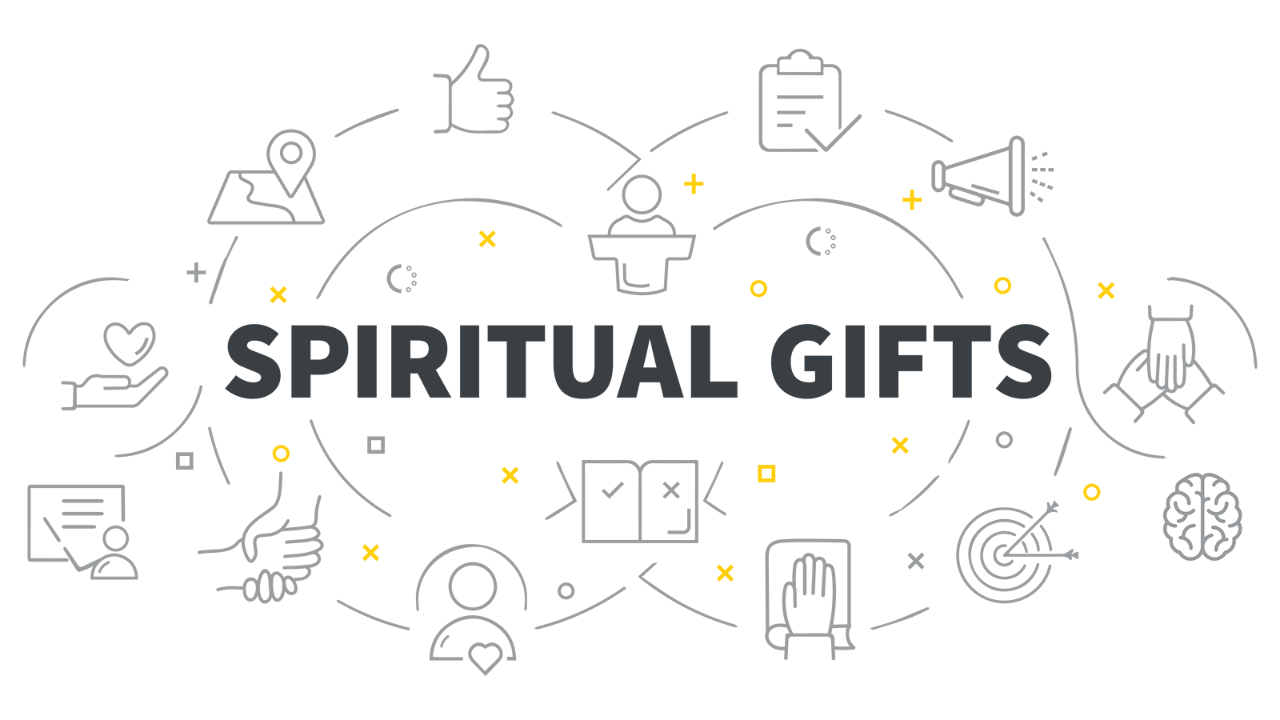 God is the most generous gift-giver you can ever know. Think about it for a moment. Here are just some of the gifts the Bible says God has given us:
Breath in our lungs (Genesis 2:7).

Family (Psalm 68:6).

Wisdom (James 1:5).

Joy (1 Thessalonians 1:6).

Freedom (1 Corinthians 1:30).

Peace (John 14:27).

Eternal life (John 3:16).
But the ultimate gift God offers us is Himself. The Bible tells us that God gave Himself to us in physical form in the person of Jesus. And when the time came for Jesus to return to His Father in heaven, He gave His presence to His followers to live within them — His Holy Spirit.
So God gives Himself as His greatest gift. One of the ways He gives Himself to us is by empowering us with what we call spiritual gifts, or gifts of the Holy Spirit. When you intentionally develop and use these gifts for God, His own Spirit is working in and through you as you trust in Him.
So what does that mean for you and me? If gifts come from God and are given to every Christian, how do you figure out which gifts you have? And how can you learn how to use them?

Here are some shortcuts to specific sections of content if you're in a hurry:
---
The Origin of Spiritual Gifts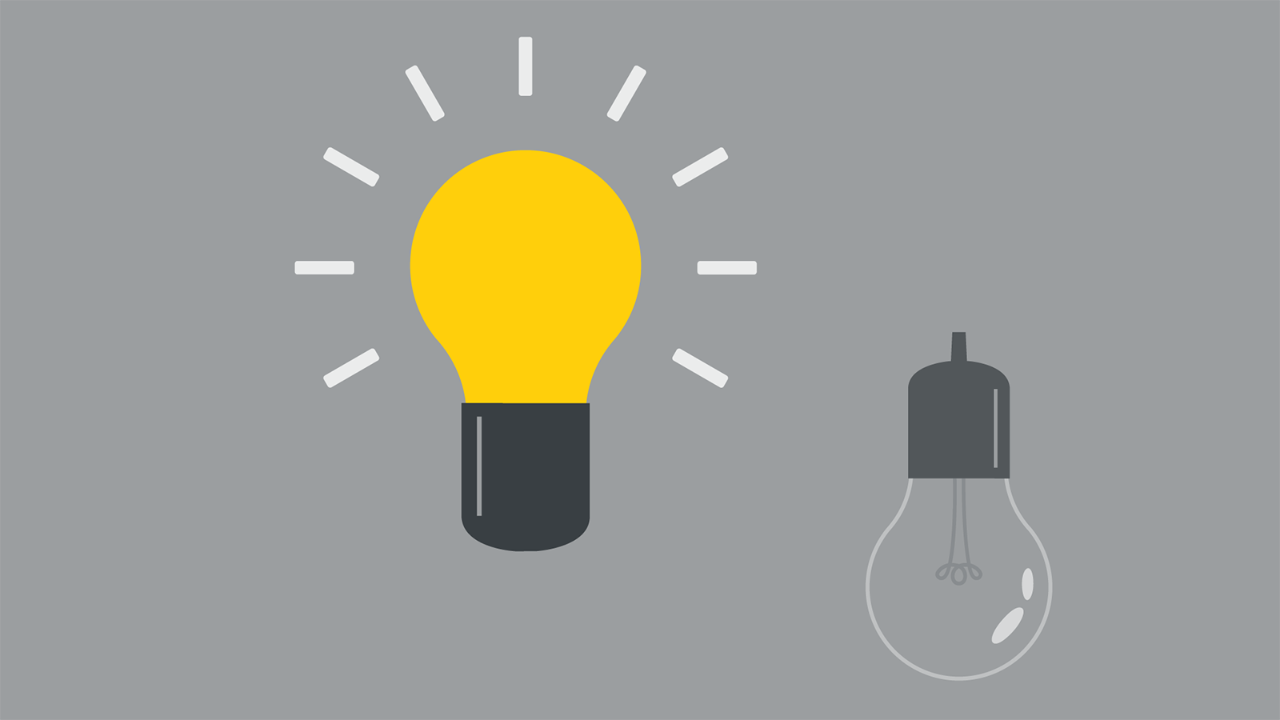 Before Jesus was crucified, He told His followers that He would return to heaven, but He promised to leave them with a helper: the Holy Spirit.
"And I will ask the Father, and He will give you another advocate to help you and be with you forever — the Spirit of Truth. The world cannot accept Him, because it neither sees Him nor knows Him. But you know Him, for He lives with you, and will be in you." (John 14:16-17, New International Version)
The Holy Spirit would not only comfort and be with them, but He would help them continue the work Jesus started on earth, sharing the good news of what Jesus had done through His death and resurrection and inviting others to believe in Him.
The Holy Spirit gave Jesus' followers spiritual gifts to continue taking the message about Jesus to the world (Acts 1:8; 1 Corinthians 12:7).
Those gifts were essential for spreading the gospel, leading the church, building up believers, and serving others as an example of God's love.
Sometimes spiritual gifts are referred to as "gifts of the Holy Spirit." Whichever term you're using, it's vital to understand that we're talking about gifts that are only within people who believe in Jesus, because His Holy Spirit is within them.
Spiritual gifts are not just special skills that some followers of Jesus just have in the way people in general have natural abilities. No one should become proud for possessing spiritual gifts, because they are simply God expressing Himself through people as they depend on Him.
This is why, shortly before Jesus promised the gift of the Holy Spirit to His closest friends, the disciples, He gave them an instruction that also serves as a warning:
"I am the vine; you are the branches. If you remain in Me and I in you, you will bear much fruit; apart from Me you can do nothing." (John 15:5, NIV)
Apart from Him, you can do nothing. This needs to be the foundation on which you seek to discover and develop the spiritual gifts God gives you.
Find out more about who the Holy Spirit is and how you can experience more of God in your life.
What Exactly Are Spiritual Gifts?

Everyone is on a unique spiritual journey with God. God never changes, but how He expresses Himself through His individual followers can differ. This reflects the fact that God has a plan for each person's life that plays a specific part in His master plan of making Himself known to the world.

So the spiritual gifts God gives people are part of His perfect plan for their lives. He gives each of His followers the same Spirit, because it's His Spirit. But He knows each person perfectly, so He knows which gifts are part of His plan to work in the world through them. Not all of His followers receive the same spiritual gifts.
All of the spiritual gifts the Bible describes are significant, and they work best when used in the context of life within a community of other Christians.
Spiritual gifts are different from talents. Talents are specific abilities, like skill at the piano or in a sport. Talents can be practiced and developed through hard work. People who do not have the Holy Spirit within them still have many talents, and some of them might look like the gifts listed below. But they cannot access the enabling power of the Holy Spirit in exercising those talents.
If you are a follower of Jesus, as you continue growing spiritually, your gifts may become clearer. Over time, God uses circumstances to help you better understand your gifts and use them as part of His plan.
But remember, you cannot work harder to earn a particular gift. When the Bible talks about grace, it's describing things God gives to us that we do not deserve and cannot earn. Spiritual gifts are gifts of grace.
There's one more thing it's crucial to know about spiritual gifts: God gives them to His followers for the benefit of the wider Christian community. One of the most important passages that teaches about spiritual gifts in the Bible says, "Now to each one the manifestation of the Spirit is given for the common good" (1 Corinthians 12:7, NIV).
As you read the descriptions of spiritual gifts in the next section, remember that whichever gift you've been given by God, it's not meant only for your personal growth as a Christian but also for the good of the people He has placed you alongside.
Different Types of Spiritual Gifts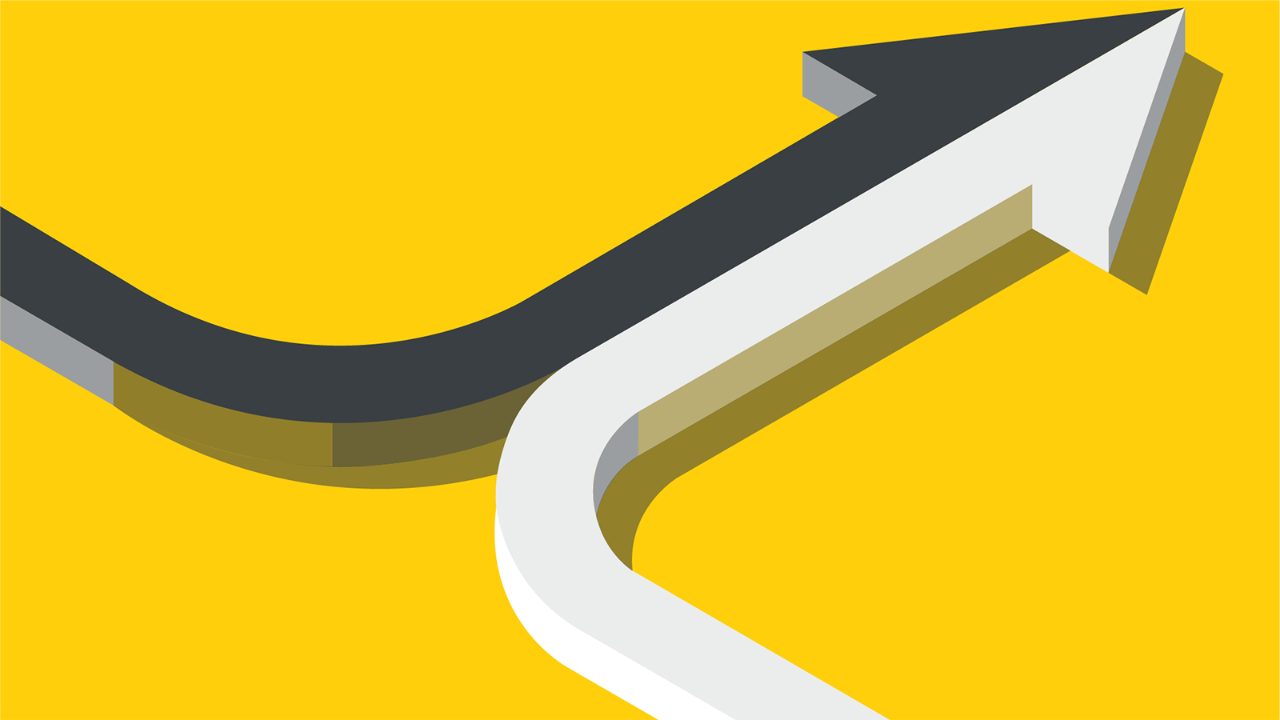 Now these are the gifts Christ gave to the church: the apostles, the prophets, the evangelists, and the pastors and teachers. Their responsibility is to equip God's people to do His work and build up the church, the body of Christ. (Ephesians 4:11-12, New Living Translation)
In his grace, God has given us different gifts for doing certain things well. So if God has given you the ability to prophesy, speak out with as much faith as God has given you. If your gift is serving others, serve them well. If you are a teacher, teach well. If your gift is to encourage others, be encouraging. If it is giving, give generously. If God has given you leadership ability, take the responsibility seriously. And if you have a gift for showing kindness to others, do it gladly. (Romans 12:6-8, NLT)
The Bible describes several spiritual gifts and the ways Jesus followers should use them. All gifts are significant, and all come from the same Spirit. They are all meant to point people to God, and they are to be used for the good of His people.
Christians have different viewpoints about whether all of the spiritual gifts the Bible talks about are still active today. This article focuses on describing the gifts that most Christians agree that God gives to believers now.
Let's take a closer look at some specific gifts so you can begin to figure out which ones God might be inviting you to grow in as part of your journey with Him.

Different Perspectives on Spiritual Gifts

While most believers agree that spiritual gifts exist, there are different views about whether all the gifts we see in the Bible are still given to Christians today.
Some people believe that the Holy Spirit gave certain gifts only for a short period after Christ returned to heaven. They believe the purpose of these gifts was to reveal God's glory and validate the message the early followers of Jesus were preaching. This was necessary because believers did not have the Bible as we do today since the New Testament had not been written yet.
Others believe that all spiritual gifts are still being given to believers today and are still being used to reveal God and draw others to Him. They believe that all the gifts are given to the church, which is what we call all followers of Christ everywhere (not to be confused with a church building). Each person's gift and all work together to advance God's kingdom.
The Purpose of Spiritual Gifts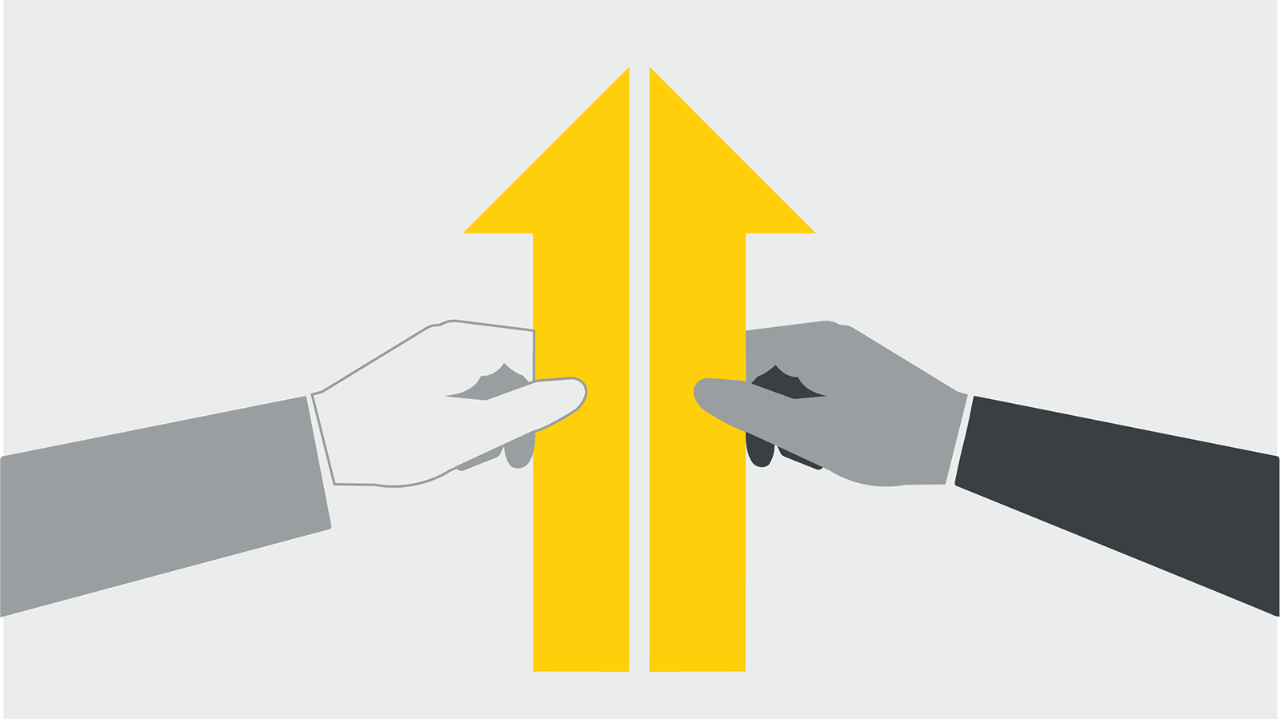 While each believer has specific gifts, all the gifts serve one primary purpose. They are intended to glorify God.
A spiritual gift is given to each of us so we can help each other. (1 Corinthians 12:7, New Living Translation)
God's various gifts are handed out everywhere; but they all originate in God's Spirit. God's various ministries are carried out everywhere; but they all originate in God's Spirit. God's various expressions of power are in action everywhere; but God Himself is behind it all. Each person is given something to do that shows who God is: Everyone gets in on it, everyone benefits. (1 Corinthians 12:4-11, The Message)
Spiritual gifts are to draw attention to God's goodness and to encourage those who believe in Him.
Spiritual gifts should never be used to call attention to yourself or make yourself appear more important than anyone else. They are to lift up everyone. The Spirit empowers believers to use their gifts in ways that point to God.
Determining What Your Gifts Are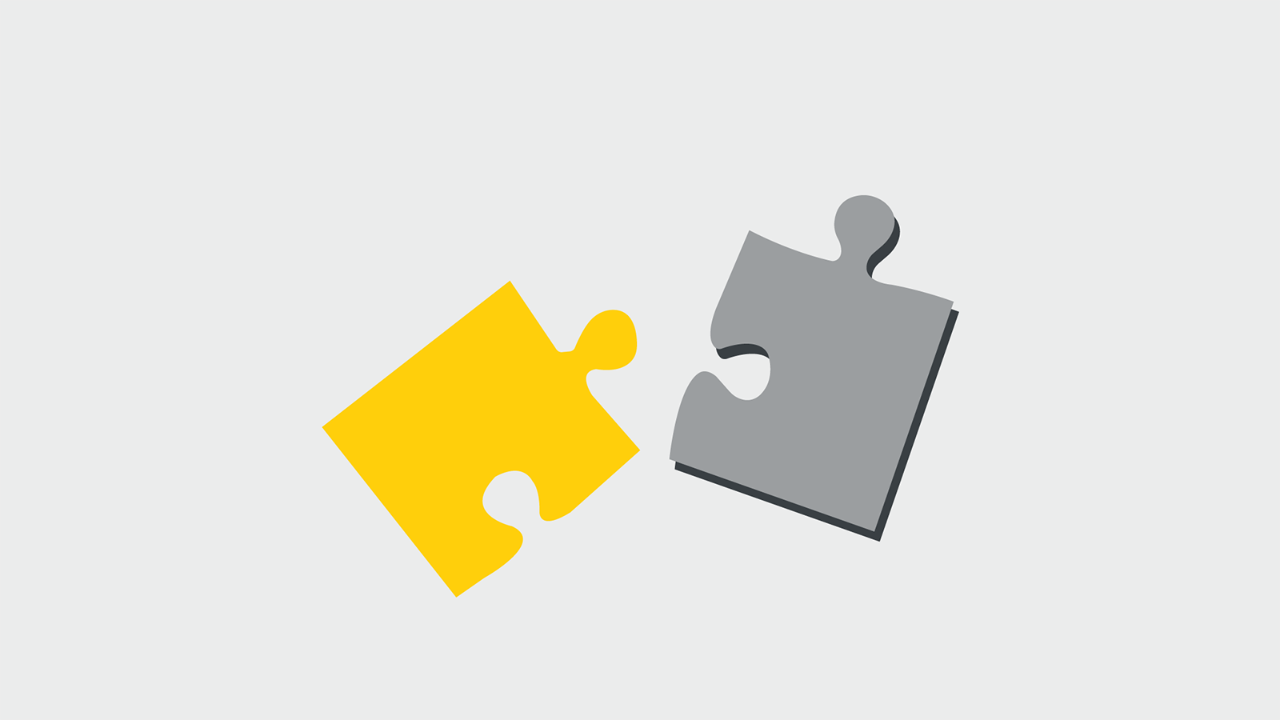 As followers of Jesus grow in their faith and learn to recognize the Holy Spirit in their lives, they grow in awareness of the gifts they already have. This allows them to use their gifts more effectively as they walk in greater obedience to and intimacy with Jesus.
If you are a follower of Jesus, pursuing a deeper relationship with God will help you become more aware of your gifts and how you can use them. Spending time reading the Bible and praying is essential because it enables you to know who God is and what He's calling you to be part of as you join His work in the world. This is the context in which you use the gifts the Holy Spirit gives you.
Having relationships with other believers helps you refine your gifts because they were intended to be used as a blessing to other people. Accountability with an older, trusted believer will help you nurture your spiritual gifts.
Spiritual gifts are not meant to be used in isolation. They are meant to be used among others, including those who do not yet know Christ. Your spiritual gifts can act as an incredible sign to the people in your life who do not know God. They will see that there is something different about you and that it has to do with your relationship with Jesus.
If you want to begin exploring your spiritual gifts, start by taking this spiritual gifts assessment to give you an idea of what they may be.
How Knowing Your Spiritual Gifts Can Affect Your Life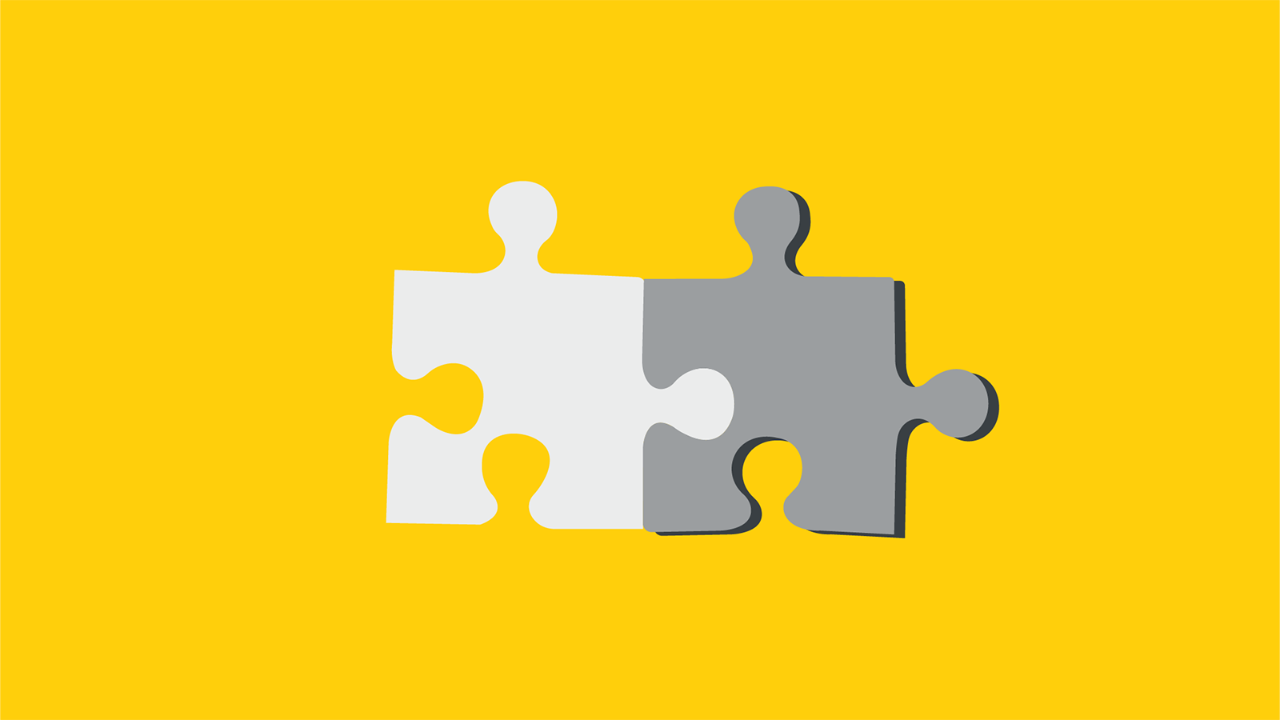 Many people go through their lives without a thought for their spiritual gifts. Everyone has them, but not everyone recognizes them. But God gives these gifts to His children as an act of love.
You are significant to God. In recognizing your gifts, you gain a deeper appreciation of the way He created you and the identity He gives you when you trust in Him.
As you grow in your understanding of your gifts and what the Holy Spirit can do through you, your affection for Christ grows. You also mature in your awareness of people around you and the role God wants to play in their lives. Using your gifts as God intended is part of going deeper in your relationship with Him.
Where Do You Go From Here?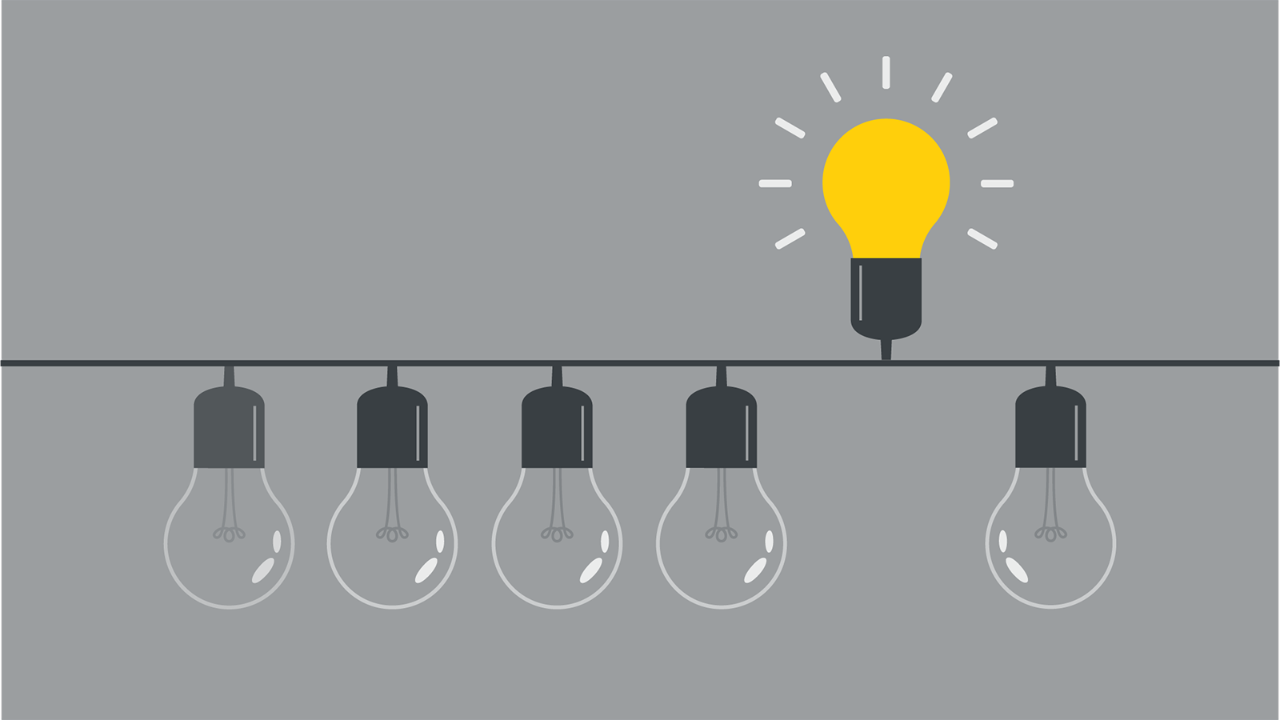 Here are some simple next steps you can take to deepen your awareness of your spiritual gifts and begin practicing them as part of your journey with God.