It's been five years exactly since Japan suffered its worst natural disaster in recent history – a sickening tsunami with waves of up to 133 feet.
The city of Ishinomaki lay in its path.
When Cho Young Sang, a Korean ministering with Cru (as Cru is known in South Korea), heard about the natural disaster, he moved his family to Ishinomaki and got to work, visiting victims, bringing aid and praying.
"I shared their agony and tragedy. Their sad situation became my ministry contact point every day," he says.
John Whitehouse, a staff member with JESUS Film, helped bring a team of people to help Pastor Cho's ministry in Ishinomaki. In 2014, 200,000 displaced people were still living in temporary government housing. John says there's bitterness there, with people feeling abandoned by their government.
"They were so touched to see the rest of the world come in, especially the Western world," says John. "Many of them opened up because of that."
Pastor Cho gathered funds to open Occhaka House, a tea-house that doubled as a disaster relief center. The tea-house served as a base where people in the area came, and where volunteers went out to offer any sort of help they could. Cho laughs, saying he counted 260 different services they offer, from rebuilding houses to counseling.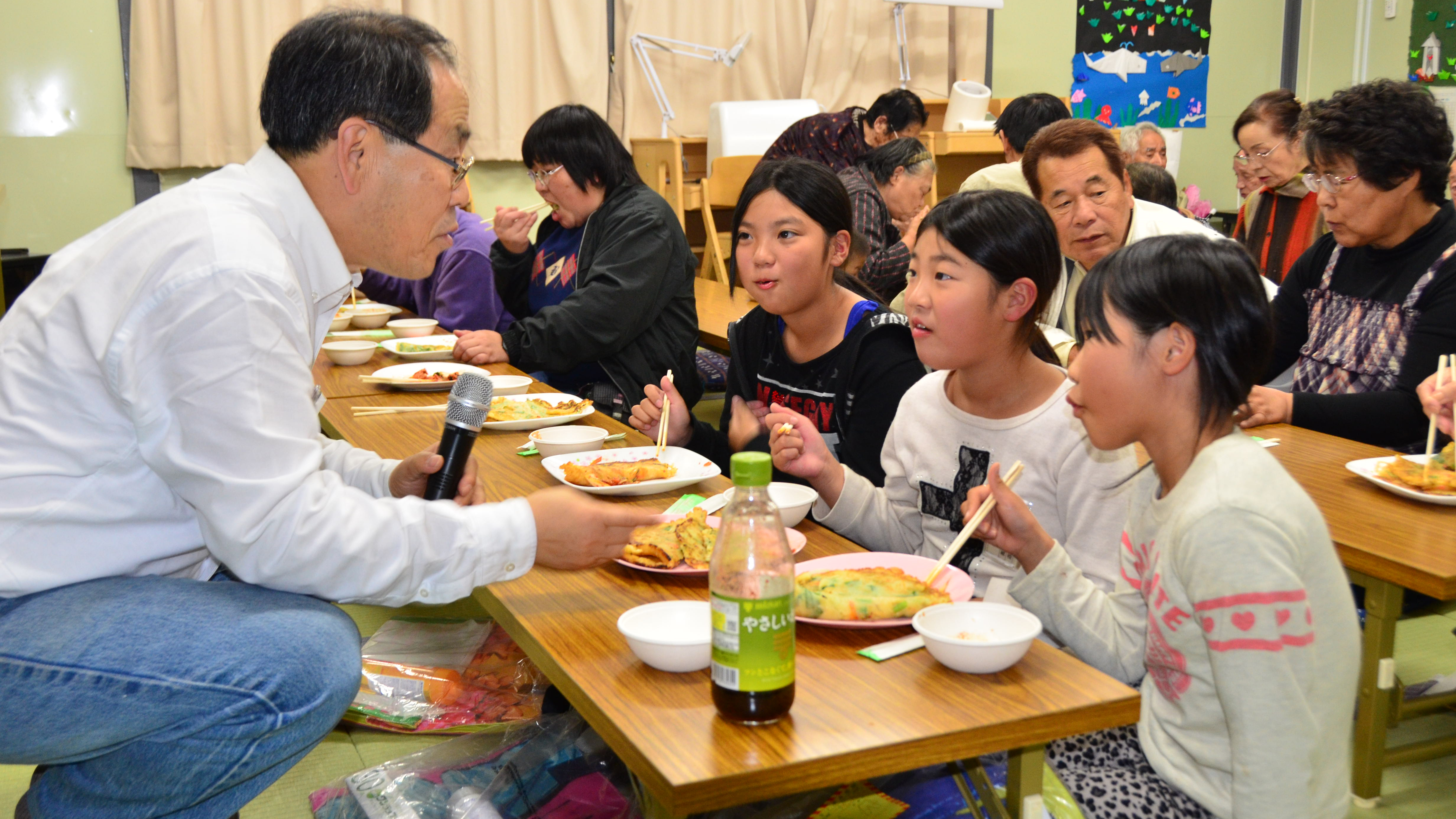 Today, the Occhaka House is still going strong. Not only does the recovery and rebuilding effort continue through the tea-house, but people gather there for church.
As Christians have learned about Cho's tea-house, it's become a model for other church plants in the city. Six new churches have been built in Ishinomaki, and 11 new house churches started.
At Occhaka House, Pastor Cho welcomes all, eating together to create family.
"Many people are seeking the new way after the tsunami. They are so tired and so open now. We are singing together, reading the Bible together, naturally."
See also: