by Lori Arnold — 02 December 2021

Balvina was carrying a gift through the streets near downtown Minneapolis. It wasn't wrapped, and boasted no name, a fact that did not diminish its importance. There were no diamonds, rubies or emeralds. No gold, frankincense or myrrh. Still, its value was priceless.
As Balvina scanned the streets she spotted Pedro, who was hanging out in a section of town that houses the city's bus and transit hubs, an area where many of the region's homeless people congregate.
Her load lightened even before she handed the gift to Pedro. The package contained a Homeless Care Kit, replete with a good quality blanket, socks, toiletries, a scarf and gospel literature, all carefully curated items designed to restore lost or forgotten dignity.
Having the Care Kits was a godsend to Balvina and her small church, Casa de Dios, a Latino congregation with a big heart but limited means.
"We're always trying to connect people with the other organizations who have more knowledge, who have been doing this for a while," she said.
Still, they were looking for tangible ways to make their own impact. That's when they partnered with Cru® Inner City, which provided them with the Homeless Care Kits. Inner City offers the Care Kits, one of numerous Compassionate Products™, to its partner churches and ministries as a way to support existing gospel work in urban corridors. It's a match of mercy, with Cru supplying vital resources while its partners provide the neighborhood know-how.
That partnership led Balvina to Pedro.
"At the beginning he didn't want to talk to me," she said.
| | |
| --- | --- |
| "Eventually, with everyday conversation, he kept telling me more about his life." | But the gift of the Care Kit chiseled away at a protective wall, and before she knew it, the initially tenuous conversation ended up spanning two hours. As Balvina patiently listened, she discovered Pedro was looking for a shelter bed but instead landed on a waiting list. She told the man she knew of a home where he could stay short-term and took him there, with one caveat: No drug or alcohol use. And, if Pedro stayed clean, he could stay one month while he searched for a job and laid the groundwork to find permanent housing. |
When they arrived at the place, their conversation lasted two more hours.
Over the next few months, Balvina checked on Pedro daily. As she ran errands for home and church, she often invited Pedro along as a way to give him a sense of purpose and belonging.
"I believe a person who has been under dire circumstances, they need a hand to help for a while," she said.
After learning Pedro had an untreated eye condition requiring him to wear sunglasses, Balvina secured medical treatment that resulted in a new set of prescription eyewear that improved his sight instead of covering it up.
"Because he was wearing his black glasses all the time people were thinking he was high all the time," she said.
Eventually Pedro got a job and bought a car.
"I talked to him a little bit about getting mercy, and that we still have hope in life," she said. "Eventually, with everyday conversation, he kept telling me more about his life."
Adopted into the Kingdom
Balvina continued to befriend Pedro, introducing him to her family. He began to ask deep theological questions so while she focused on his physical needs, her husband would initiate discussions on spiritual matters.
"It took a while before he could trust the Lord," she said.
About six months after they met, there was movement. The Homeless Care Kit, it turned out, did more than open an ear. It opened a door of opportunity, which then opened a heart.
"When my husband asked him if he wanted to accept the Lord into his heart, he made that confession," she said, adding she instantly saw the transformation on his face. "We were crying."
As the months passed, Pedro mended fences with his family in Los Angeles, where he eventually moved.
Even now, several years later, Pedro still reaches out to Balvina, sharing details about his relationship with Jesus and the challenges he sometimes faces.
Balvina said there is no doubt Pedro's journey toward redemption started with the Homeless Care Kit, which she describes as a well-thought-out ministry tool. That effort, she added, shows recipients it's not designed as an obligatory, 'Here, take this,' handout. Instead, she said, it demonstrates someone cared enough to "provide what they need."
---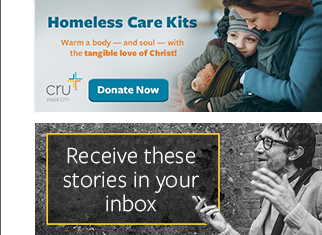 Previous Posts:
---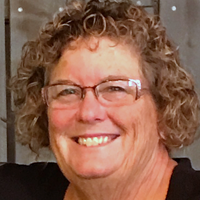 Lori Arnold serves as senior writer for Cru's inner-city ministry.
Jonell shows us how Christ can redeem a painful past, freeing us to serve others. Share her story on Facebook or other social media platforms by using this link.