by Lori Arnold — 30 September 2021
Three widows. Twenty-one kids. Zero turkeys.
Enter Bishop Gershon Suan and his Coat of Many Colors Ministry, a Houston-area church that operates a soup kitchen and other helps-oriented programs. The church is located in the old section of Baytown, which was founded in 1948 on the northern side of Galveston Bay, near the terminus of the San Jacinto and Buffalo Bayou rivers.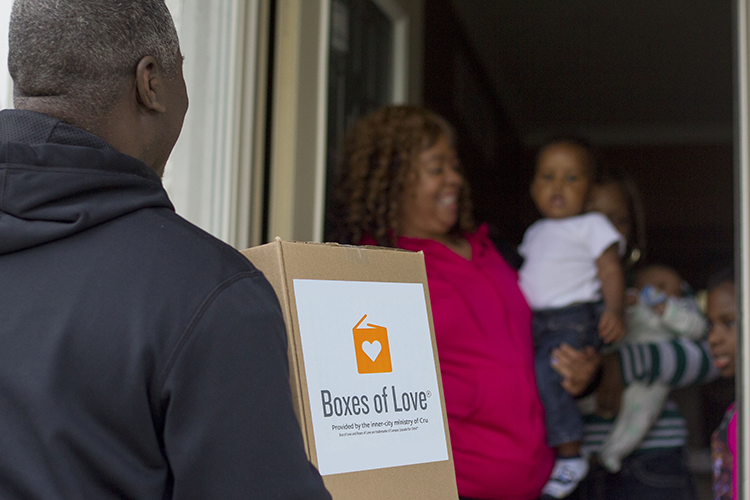 "It's kind of the other side of the tracks," Bishop Suan said.
In recent years, new development has caused the population to shift away from the original community into newer, nearby subdivisions, leaving Old Baytown with lower-income residents of different colors and cultures and increasing numbers of homeless people.
"That's why we're the Coat of Many Colors," he said.
It was through his work in the community that Bishop Suan discovered the three widows, each in various stages of grief after losing their husbands at different times over the previous year. It was a loss not only of the heart but also of the wallet. While their world seemed to stop, the calendar did not. With the holidays on the horizon, the moms were not sure how to provide for their children.
"They didn't know how they were going to celebrate Thanksgiving," Bishop Suan said of the three families.
The pastor acknowledged there wasn't much he could do to ease the grief of a lost spouse, but thanks to his partnership with Cru® Inner City, he was confident a traditional holiday meal would bring at least a few hours of comfort.
A Box of Love®, a carton filled with all of the trimmings for a Thanksgiving meal was a tangible consolation to the families. Also inside was gospel literature, providing lasting hope and encouragement.
Coat of Many Colors supplemented the boxed meals — provided by Cru — with additional groceries for the families. One, a mother of 10, lost her husband about a year earlier, while a mom of seven was recently widowed. So was the third mom, who had five sons, including older teens and a younger set of twins.
"(They) had a lot of kids and then had just lost their husband," he said, adding the circumstances of their loss wasn't known.
In the beginning, the women were surrounded by relatives and friends, but as time marched on that support dwindled as demands from their own families took precedence. Isolation added to the grief and uncertainty. In the midst of their desperation, there was a knock on the door. The arrival of the Boxes of Love® was divine intervention.
"All three of their testimonies were, 'Wow, we really feel loved,'" they told the bishop.
| | |
| --- | --- |
| "I'm from the school that we have to really follow up with them to make sure they understand what they just prayed." | "We just want you to know that you are loved by your brothers and sisters, by the church, by organizations that believe in the love of Christ," Bishop Suan responded. |
Unfortunately, the widows were not alone in their need for assistance. Bishop Suan's church also provided Boxes of Love to several single moms living in a daily-rate motel. Coat of Many Colors augmented their meals — which they shared together — by giving them $100 toward rent.
"Money's awesome," the bishop said. "It helps, but I think it was the meal that really blessed them."
While blessed with warm meals, the true gift came through soul food as all five families prayed and received Jesus Christ.
"A lot of them really feel the presence of God and they have an experience that maybe they haven't felt before or have not felt in a long time," Bishop Suan said.
Lasting Impact
A connection started at the front door with a hand extended in friendship. That hand also opened another door to Bishop Suan's church, where several of the families have been attending every Sunday since the distribution. A new, extended family has loosened the isolating grip of bereavement.
"They don't really have cars," he said. "So somebody's taking them. They're just coming back, simply because of a meal."
Although Bishop Suan is ecstatic about their salvation experiences, he's not content to move on.
"I heard them repeat the (sinner's) prayer but I guess I'm from the school that we have to really follow up with them to make sure they understand what they just prayed," he said. "I know that there's conviction there, that they do need Jesus Christ."
It is the church's responsibility, he stressed, to "disciple them and to find out if they really understood what happened, of what being a Christian is. It's about loving God and loving people."
Cru modeled that love by giving the church 50 Boxes of Love to serve the community, double what they received last year.
Going the Extra Mile
As part of its Thanksgiving outreach, the church also has a contingency plan for those who do not have an oven to bake a turkey — one of its members deep fries turkeys at his home.
"He just fires up his big pot in peanut oil, and those that cannot cook their own turkey or hen, he fries them up," he said. "And then they pick it up. ... We don't want to discourage the people that really need it."
As the bishop moves forward with spiritual growth training, he is appreciative to Cru donors and city leaders like Bryant Lee, now director of expansion for Cru Inner City, for their role in making the ground fertile through Boxes of Love and other Compassionate Products™. The products allow churches to focus on the people instead of logistics.
"We don't have to do a lot," he said. "My church doesn't have to do a lot because there's already some canned goods, and so forth, we just add to it. ... We were very happy about that."