by Renae Kemp — 10 October 2014
"What does this mean?" Sierra held up the gospel bead bracelet she'd been given. Imogene smiled as she looked at the girl.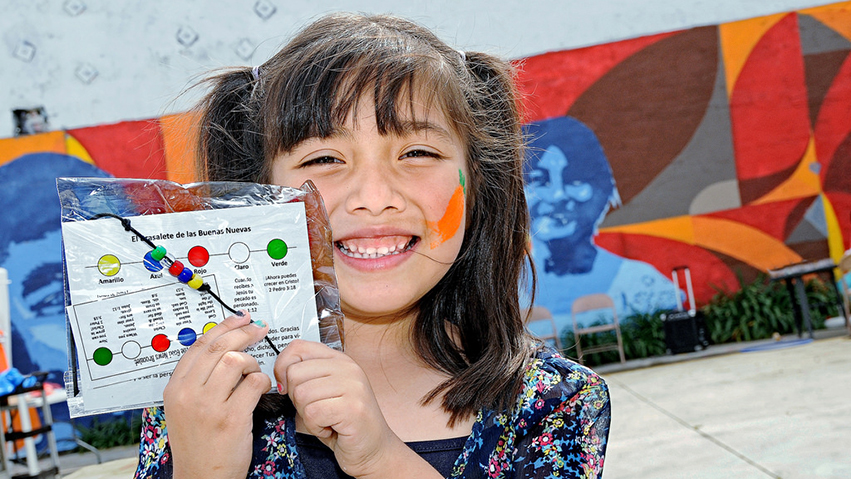 A few weeks earlier, Imogene had been driving around her neighborhood praying for who she might connect with. Her church's PowerPack® outreach was coming up, and she knew there were families who could use the new school supplies. She also knew there were families who needed to know they were cared for. Imogene had stopped to talk to a man fixing a bike in front of his house, and now his three daughters were here at the church getting new backpacks and the middle one, Sierra, was asking to hear the gospel.
Imogene pointed to the yellow bead. "What do you think of when you see the color yellow? Smiley faces, sunshine? The yellow bead represents how God loves us."
Imogene then turned her attention to the blue bead. "But we do things that make God sad, and these wrong things we do separate us from Him. The red bead stands for the blood that Jesus shed when he died to pay the penalty for the wrong things we do. When we trust Him, we are made clean like this clear bead."
She touched the last bead on the bracelet. "Just like growing trees have green leaves, we can grow in our relationship with God as He's a part of our lives."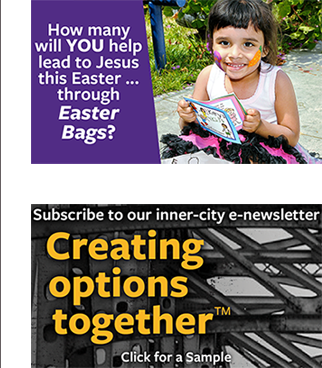 This gospel message touched the girl's heart. Sierra asked Imogene if she could have more bracelets to take home and share with her friends.
Walking in the neighborhood later that week, Imogene praised God as she saw kids wearing gospel bead bracelets. Imogene had shared the message with one young girl, and now that girl was sharing the message with her friends. A message that changes people's lives. That gives joy to know God loves us. That gives assurance to know God has forgiven our wrong. That gives hope to know God walks with us each day.

Renae Kemp serves in the inner city with Cru® in the Twin Cities.