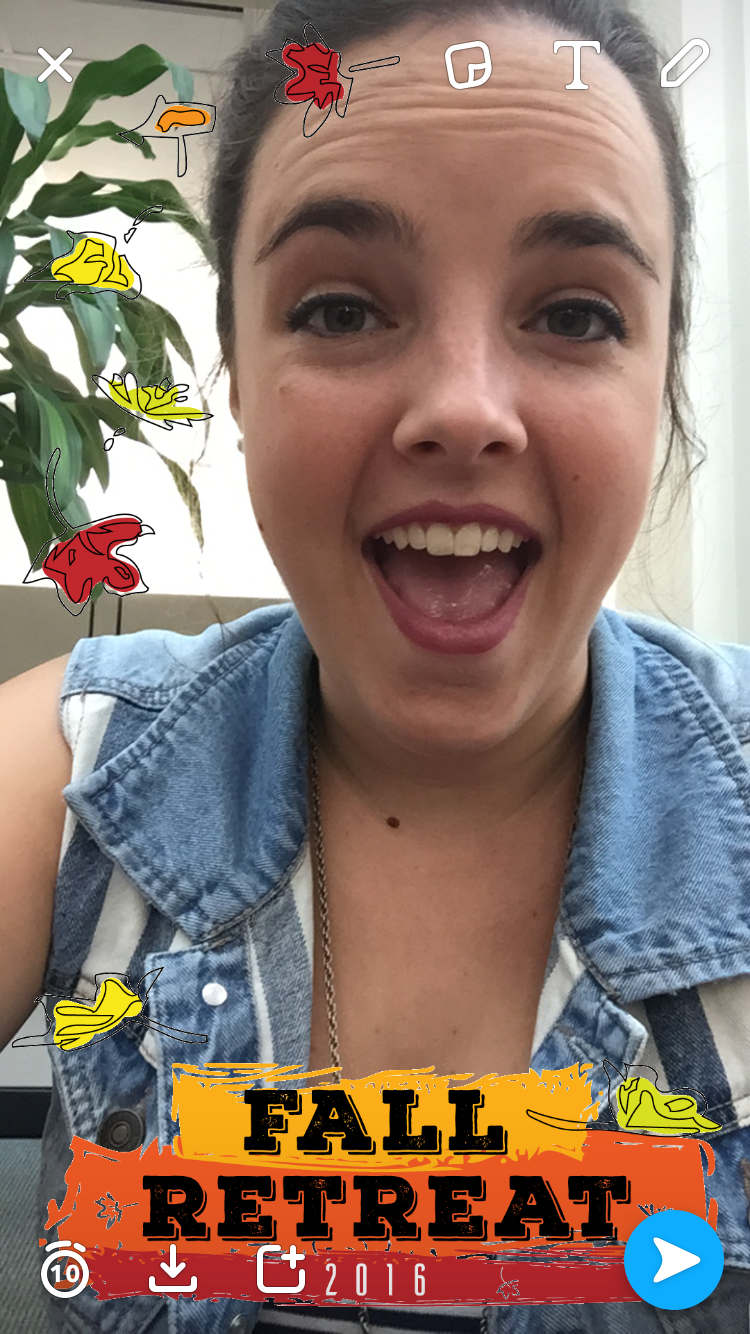 We've created some geofilters for you!

Check them out here
I want to make this very clear.
I love Snapchat.
I think that for me, personally, it is one of the most fun and entertaining social media platforms out there. I don't have to edit and scour through every detail before sending one out. Plus, when I'm bored I can just filter my face to be a puppy and hours of entertainment is at my disposal.
The best thing that Snapchat has come up with recently is allowing the regular Joes of the world to create their own Geofilters. What does that mean for you – um, a filter for any event at the low cost of $5 in some cases!
On-demand Geofilters allow you to engage with your audience in a brand new way, and also enhance your followers' sharing what you are doing with their own circles, which likely isn't comprised fully of people who already follow you. Following?
If you create a Geofilter for your fall retreat and Michelle takes a picture and sends it to all of her friends, most of whom are not at your retreat, word about your event spreads and everyone sees that coming to your events is worth their time. It's genius, right?
How to Create On-Demand Geofilters

1. Design a Geofilter. Make sure it meets the size and other guidelines. Snapchat makes it clear what will and what won't pass their inspection.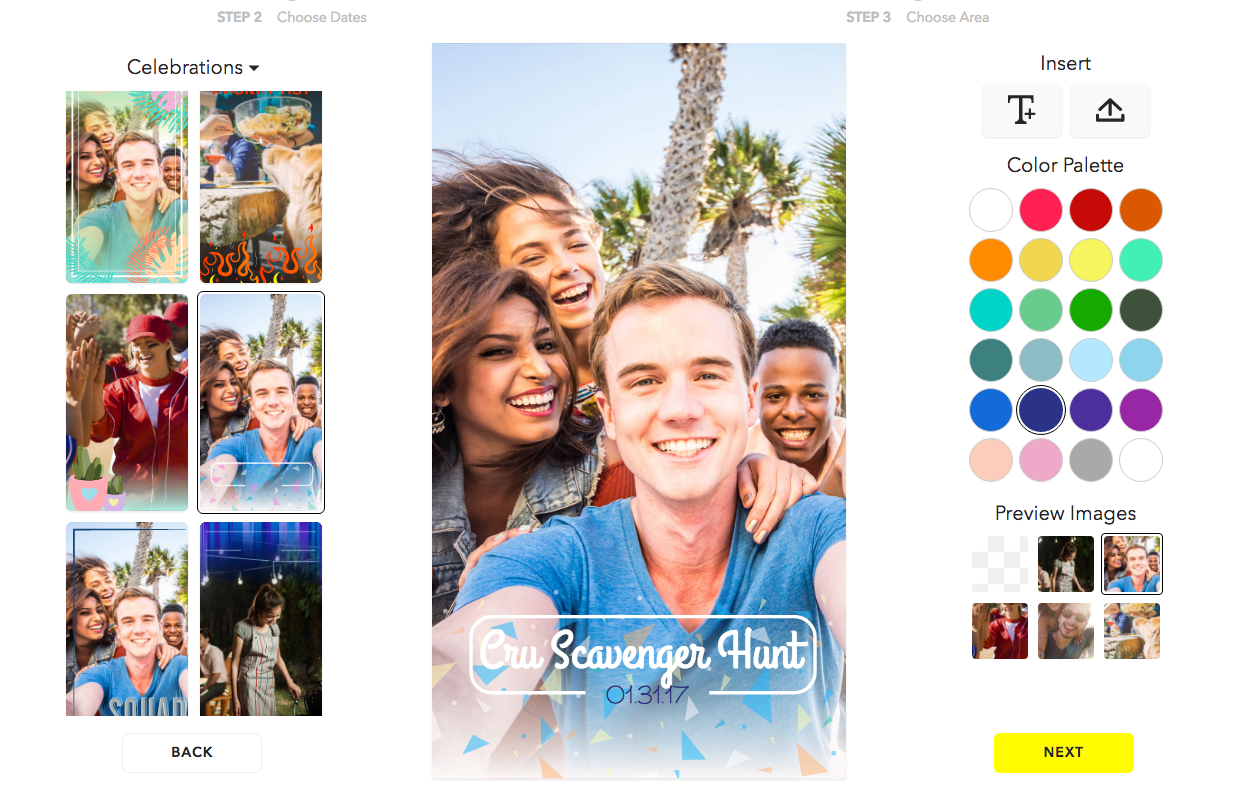 2. Set your Geofilter timer from 30 minutes to 30 days in an area from 20,000 feet to 5 million square feet. The bigger and longer, the more costly. So if you're not swimming in the dough be sure to pinpoint exactly where and when you want your filter to be live.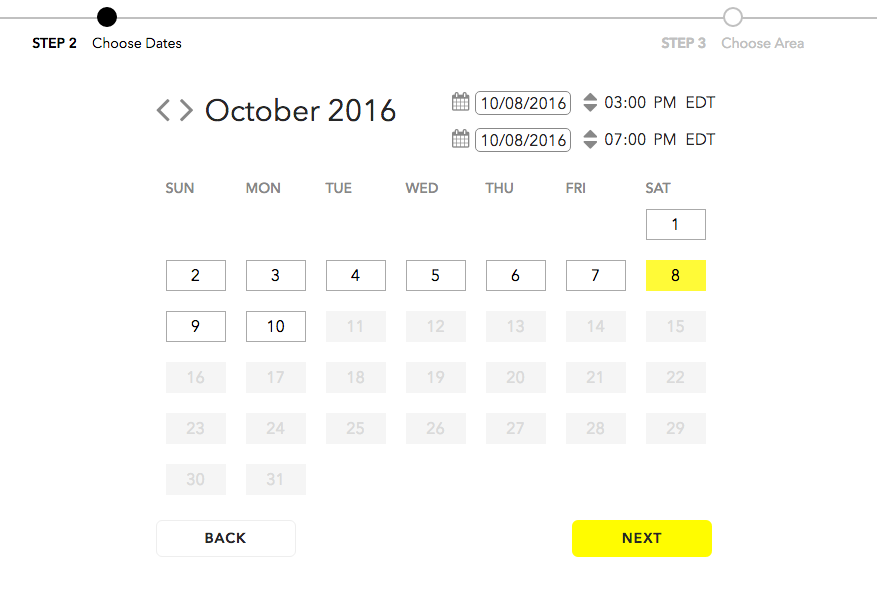 3. Create a geofenced area. Map the area for the Geofilter to be active and assign it a length of time.



4. Buy your Geofilter. The least you will pay is $5. Prices change according to the size and time for your Geofilter.



5. Wait. The review process will take about one business day.

6. Use your Geofilter. You will get access to a dashboard that shows total views and total uses of your Geofilter following use.