Rich Perez loves his neighborhood. But as it changes around him, he must continue learning to love what it's becoming.
What do you want to give your community? This is the question Rich asks himself and his church.
"A godly citizen is the best answer I can give," he said.
Rich is the pastor of Christ Crucified Fellowship in New York's Washington Heights neighborhood. Once notoriously infested with crack cocaine, his few city blocks are experiencing rapid gentrification as the racial and class demographics change.
"I think there's something really exciting about change, but also something that you mourn as well," Rich said. "You just don't see as much of the Hispanic or the minority fabric of the community as you did in decades past."
In many ways, he sees Washington Heights improving from the neighborhood once associated with drug addiction. But he also sees corner stores, known there as bodegas, closing and the character of the neighborhood evolving in ways that unsettle long-time residents.
He sees a generation of young people who think that if they don't manage to break out of where they started then they have failed. Rich's new book, "Mi Casa Uptown" focuses on calling believers to love where they are, wherever that is.

"What if, instead of familiarity breeding contempt, it bred love?" he asks.
Why We're Happy to Go but Reluctant to Stay
When you think about your calling, what's the first thing you think of?
Maybe it's the work you want to do or a place you believe God has put in your heart. Location and vocation are the go-to ingredients for many of us when trying to discover God's grand plan for our lives.
There can be a danger with this. Rich says some people end up looking for God to provide a calling that feels heroic. When you combine this with a belief that staying where you started is failure, there is a risk of ignoring God when He calls us to where we already are.
"Real life is oftentimes mundane and simple and sometimes unassuming," Rich said. "We'll refrain from or overlook an opportunity to be obedient to Jesus and make much of His name in simple ways because the call has not come to us in heroic fashion, or it doesn't elicit some kind of heroic step forward in faith."
The idea of rootedness and being committed to a place is problematic in our globalizing culture. Yet as Christians we find ourselves increasingly talking about our craving and need for tangible community.
Rich and his church are exploring what it means to go against the transient culture by pressing into their location.
Why Proximity is Vital to Transforming Neighborhoods
Oftentimes it can feel like the church is just a building people go to on Sundays. But Rich has seen the body of believers in his church become a community that is living for the entire neighborhood.
One woman had been attending the church for just three weeks when she reached out to the church community online in a time of desperation.
"Hey, I've just had a family member commit suicide. Could you pray for us?"
She followed that message with, "You know what? I need more than prayer. Is anyone available to come now? This is just a hard thing to wrestle through."
Within 20 minutes she had three families in her home.
"That had a lot to do with proximity," Rich said. "People were just able to throw some sweats and a hoodie on at 11 at night, walk two minutes and be at this visitor's home to help comfort her."
Rich knows the members of his church are taking his message on board because of choices he sees them make. People are choosing which shops to frequent, where to live and are even changing jobs to enable them to be more invested in the neighborhood. Parents are strategically choosing their children's softball teams and placing them in local schools rather than homeschooling. All so the people they live alongside can know them better.
"We have 11 families living in just a one-and-a-half-block radius of Washington Heights," Rich said.
He tells his church they all have influence in the lives of the people around them.
"Every moment that you spend with a neighbor is pretty sacred and has the potential to lead them toward Christ and toward faith in some small way," he says.
Rich loves the image of being God's ambassadors (2 Corinthians 5:20) because it communicates being conscious of both who you represent and the people you're moving towards.
How do You Live like God's Ambassador to Your Neighborhood?
Rich says three questions enable his church to grasp what it means to make disciples in Washington Heights.
How do I inspire trust?

"So much of our culture distrusts, maybe not Christians, but certainly the church, or anything related to a church," Rich said.

To reach the people in any neighborhood we need to understand their culture, history and concerns. What are the issues being faced by locals? What has been their experience of religion and the church? We need to be willing to accept people initially making only small steps toward God.

Seeking to understand before we seek to be understood is what Rich refers to as cultural fluency.


How do I inspire curiosity?

If your neighbors notice your life choices are not driven by the normal priorities of comfort and success, they will wonder what else is driving you. Rich's church is learning to see the significance of seemingly unimportant, relaxed moments in relationships.

"I know that I can build on this lunch later if I use this lunch well to show that I care, that I'm interested and that we're going somewhere," Rich said. "We can build on this to reach more explicit moments of invitation to a life with Christ, a life led by the Spirit."


Which side of Jesus does a person need right now?

"Jesus is this multi-faceted jewel. There are different sides to Jesus," Rich said. "I think sometimes what we don't know how to do is say, 'What aspect of Jesus does this person need to hear right now?' This person's feeling isolated and alone. They need to know about the nearness of God. Not so much the justice of God, all right?"

Gospel fluency is the term Rich uses to describe knowing how to use the promises of God in the face of any variety of trial, anxiety, hardship, suffering, loss or confusion.

"We're not going to rationalize people into the Kingdom," he said. "We're going to walk with them into the Kingdom and invite them by saying, 'Man, I'm gonna go where you are and I'm gonna bring the Kingdom to you.'"

Rich plans to stay right where he is until God tells him otherwise. But where will you go from here?
Questions to consider:
---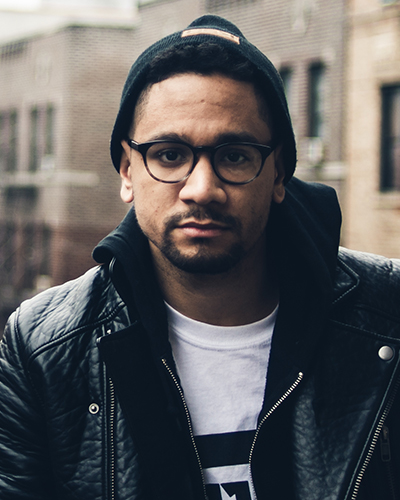 Biography: Rich Perez is an advisor to the city ministry of Cru and a unique storyteller and "thought leader" in faith, family, the arts and the Hispanic-American experience. He is the author of "Mi Casa Uptown" ©2017. Published by B&H Books.
---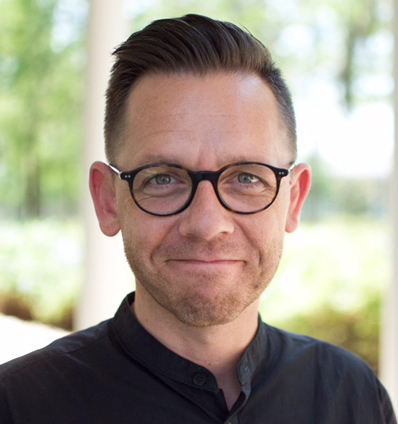 About the Author: Ross McCall has served with Cru® since 2004. He currently serves on the digital marketing team. Born in Scotland, Ross attended the University of Manchester in the UK and Louisiana State University. His passion is writing about God in ways accessible to those who don't know Him. Contact Ross at ross.mccall@cru.org.