CB. and Aaron were young friends, running the streets of their North Lawndale neighborhood in southwest Chicago; trouble a constant companion. Eventually, Aaron rediscovered his childhood faith and entered the ministry, now serving as pastor at Westlawn Gospel Chapel.
C.B. headed in the other direction.

"Unfortunately, he took a dramatic turn," Pastor Aaron said. "He was into the big-time drug life in the neighborhood."
While the pastor leaned on God for protection, his childhood friend preferred to put his faith in a gun; the loaded weapon bolstered his confidence as he made a living peddling drugs — when he wasn't in prison.

"Guns was what he was getting his adrenaline from, Pastor Aaron said."

Despite their divergent life experiences, C.B. sometimes sought counsel from Pastor Aaron.

"Even though he's this big shot in the neighborhood, he's still the same guy that I grew up with in second and third grade, so I've never had fear problems. It was just kind of who he was," Pastor Gray said.
When C.B. had issues with his kids he'd come to the church's youth center to talk it over.
"It was weird because, to me, it was you're supposed to be this big tough guy in the neighborhood and I'm just this guy who changed my life for the Lord, but it was always good to have a conversation with him," the spiritual leader said. "It wasn't like he surrendered himself to God, but it was a way of me just knowing that he knew how I changed my life for Christ."
Although C.B. would heed the pastor's advice on occasion, the pull of his street life had him trapped, eventually ensnaring his sons. His example set the young brothers on journeys that laid waste to their lives: one son killed and another in prison.
His daughter, Carmen, sought a different path, enrolling in an after-school program at Pastor Aaron's church. The S.A.Y. Yes!® program at Westlawn is a joint venture with Cru® Inner City, which has more than 50 centers across the United States. The centers offer tutoring, homework help, discipleship through Bible lessons and prayers, games and mentoring.
At the after-school center, Pastor Aaron routinely teaches children how to pray so they can be an influence at home, a practice Carmen adopted.
Her prayers, fostered by what she was learning at S.A.Y. Yes!, began to soften C.B.'s heart.
"When they go home, they can take prayer with them," Pastor Aaron said. "I didn't really know that it was affecting C.B. in this way, but it was."
After yet another arrest, one that could land him in federal prison for 25 years to life, C.B. became even more serious about Pastor Aaron's advice.
"He said, 'Hey Aaron, I want to get closer to God during this time so that when I come home I'll be prepared to face the things that come my way,'" the pastor recounted.
Carmen's prayers, coupled with a special gift from Cru, led C.B. to a new reality.

"... Now, he gets his adrenaline from Scripture."

With prison time looming, Pastor Aaron took C.B. a Box of Love®, an annual project of Inner City and its partner ministries. The boxes include a Thanksgiving meal that feeds six, a Bible, beaded bracelets that explain the salvation story, and gospel literature.

The gesture deeply moved C.B. Thanks to the prayers of a daughter — and the simple, cardboard box — generational chains snapped.
"I told him it wasn't just about the food," the pastor said. "It was about the love that came in the box, with the compassion, with the Bible, with the bracelets. You know, all the things that came with it and the fact that Jesus loves you."
When C.B. went to court he marveled at the judge's noticeable change in attitude toward him and was stunned to receive a term of one-year incarceration, far less than sentencing guidelines suggested.
"It's a blessing to see him change his life and for him to step back from the things that he was so used to doing," the pastor said. "It's a blessing for him to feel comfortable being out of his comfort zone."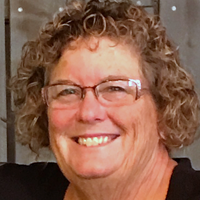 Lori Arnold serves as the senior writer for Cru's inner-city ministry.