Noah stood next to the megachurch pastors, his 13-year-old face aglow under the canopy of evening stars, as he waited to enter the baptismal waters. It was a rare moment when the adolescent wasn't scampering or fidgeting.
"He's a little character, he runs around," said Jackie Perez, team director for Cru® Inner City in Tampa. "The pastors know his name. They're always calling him out. But you can see how they are making him part of helping — and giving more one-on-one attention to him. When they were praying, he was praying. His hands were lifted up. When they were doing the baptism, he was standing next to the pastors, all excited."
Noah's road to baptism started eight months earlier with a PowerPack® distribution at The Crossing, a three-campus church serving the Tampa area. The PowerPacks® are brightly colored backpacks, filled with school supplies and gospel literature. Each year, Inner City provides thousands of backpacks nationwide as gifts to its local partner ministries who undergo specialized evangelism training. Using that training, teams of volunteers fan out across their communities to hand them out to those who are materially poor through intentionally planned outreaches.

"When they were praying, he was praying. His hands were lifted up."

One of those outreaches was hosted at The Crossing's South Shore campus, where Noah received one of the backpacks. He was elated with the gift.
During South Shore's PowerPacks distribution, church volunteers developed relationships with neighborhood families by listening to their stories.
"The kids come in with the parents," Jackie said. "We have a room set up and we give them lunch. The parents come in, they get a tour of the church, and we have a whole group of people there waiting for them, having conversations, talking with them, praying with them, one-on-one relational conversations with the kids, with the parents."
Many of the families became acquainted with the church through programs the congregation is offering at three local schools. As a result, 350 PowerPacks were gifted to young owners last summer through The Crossing, half of the total for all of Tampa.
"Many parents began coming to the church, deeply concerned for their 11- to 14-year-old kids, some suffering depression," Jackie shared.
To meet those needs, the church began hosting a Spanish Life Group for eight families they assisted through the backpack outreach. The group is on temporary hiatus after losing its bilingual leader. Even so, Noah, his family, and two other families remain active at The Crossing.

"The baptism was the big component where you saw those families come to support the teens that were getting baptized."

Noah is not the only family member who has taken a public step of faith. Even as he was being baptized earlier this year, his older sister, 15-year-old Maria, decided to follow suit after accepting Jesus on the spot.
"When it was time for his sister to be baptized, the pastors invited Noah to help," Jackie said. "Their family was there watching. They were part of it so you could see the fruit with that family.
"The baptism was the big component where you saw those families come to support the teens that were getting baptized. Some of the parents even participated with the pastors in baptizing their kids."
Jackie said the PowerPacks and other Compassionate Products™ from Inner City, such as Boxes of Love®, Homeless Care Kits and Easter Bags, are effective ministry tools because they send a message to families that someone cares. Both the PowerPacks and Easter Bags are especially meaningful because they speak to young hearts, often an entry point for hesitant parents.
"You can see the growth," she said. "They're building community, even if it's through their children. It's keeping them coming."
The transformation has spilled over to the local elementary school, which is allowing The Crossing to host a weekly Bible study.
"The backpacks opened the door for the school, for us to connect more," she said. "It's been building a community between the families, the school and the church."
The PowerPack distribution has become one of the congregation's largest outreaches of the year.
"We're able to speak to them about Jesus, ask them what's their faith," Jackie said. "It just gives us opportunity. … It's not like a pick-up-and-go. They're gonna spend at least an hour there with us eating and talking, and then they get the backpacks."

"They're building community, even if it's through their children. It's keeping them coming."

The PowerPacks are a welcome gift for a community that suffers from a lack of resources. The South Shore campus is located between two distinct Tampa neighborhoods — Ruskin, dotted with thousands of mobile homes and Wimauma, a small migrant-worker community drawn to the area by tomato and strawberry farms.
"They are in need," Jackie said. "There are a lot of poor communities there so whenever the church gets any kind of food, any kind of products, whether it's cleaning products or hygiene, we go into those communities. We've already built relationships with them. They've seen us and we're trying to connect them to other agencies that'll be able to help them out."
Using networks she's nourished since arriving in Tampa seven years ago, Jackie is able to help people secure medical equipment and refer people to local health clinics. It is an all-encompassing approach that is the trademark of Inner City's vision, something we call "wholistic discipleship."
"(We get) to tell them about things that maybe they don't even know about," she said.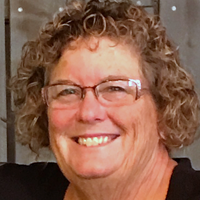 Lori Arnold serves as the senior writer for Cru's inner-city ministry.
• • •
Previous Posts: