Like other kids in her Roseland neighborhood, Gloria was looking for safe opportunities and healthy relationships — a surprising checklist for a 7-year-old.
She found it in the confines of the Agape Center, one of dozens of S.A.Y. Yes! Centers for Youth Development® operated nationwide through a collaboration between Cru® Inner City and its partner ministries.
It was there, years later, that she met Anthony, one of her classmates at the nearby school.
"He stopped coming to the center because he wanted to go outside and do other things," Gloria said.
Those other things eventually led to gang affiliation, which ended with his shooting death earlier this year.
"He did have the option (for a different lifestyle) but he didn't take it," Gloria said, adding she is saddened about what could have been had Anthony made a different choice.

• • •

Gloria knew about the Agape Center because her sister, Mahogany, three years older, was thriving in its after-school program. But Gloria was too young to enroll, forcing her to count down the days as she watched from a distance. In the meantime, she went to every family event hosted by the center.
"I always wanted to stay, but I wasn't old enough," Gloria said. "Once I was old enough … I started going to S.A.Y. Yes! after school, during summer camp. It was pretty much the only thing that I was (involved) in."
Once she was finally old enough, Gloria, too, received specialized attention from Inner City staff and volunteers committed to guiding children through their formative years.

"The center gave me something to look forward to after school every day."

Early on, Gloria gave her life to Jesus after mentor Linda Cotton, now retired, talked to her during their Bible lessons. Although Gloria knew about Jesus, the first-grader couldn't understand how she could have a relationship with someone she couldn't see.

Linda patiently shared about the meaning of faith and helped Gloria's small fingers make a gospel bracelet. Each color in the bracelet explains an aspect of Jesus' sacrifice for our sins. The bracelet helped Gloria, now 19, understand the concept of salvation.

• • •

Looking back, Gloria is convinced her time at the center changed the trajectory of her life.
"A lot of people that was around my age didn't go to the center," she said, noting that Anthony's story was not an anomaly. "They was just doing things they had no business doing because they didn't have nothing to do. The center gave me something to look forward to after school every day."

In addition to the center's activities, Gloria benefitted from free tutoring.

"I stayed with my grandma," Gloria said. "She could help, but it wasn't a lot of help that she could give me at home because she hadn't been in school for so long. So, the center really helped me with school."

Under the leadership of the Agape Center's staff and volunteers, Gloria also grew physically and spiritually. When she aged out of the S.A.Y. Yes! program at the end of junior high school, she remained committed to the center's vision, helping younger kids the way she had been helped, first working for the day camp and later assisting with the after-school children.

"It was my first job," she said. "A lot of the kids knew me because they were in the programs, just younger than me. I really got to see the behind-the-scenes of how they got to do their day-to-day."


• • •

Now a young college student, Gloria hasn't traveled far from her spiritual roots as she continues to serve as a volunteer at the center that helped shape her. Each week she carves out time — between classes, a retail job and a small catering business — to co-teach a cooking class at the center. In doing so, she taps into her training as a culinary student, a passion she developed at home.

"I always liked cooking and then as I got older my grandma stopped cooking as much so I had to cook," Gloria said. "I started off with baking. I like the process of cooking. You prep your food, you cook it, you got to wait on it to bake, cool, and then you decorate it. But then I started cooking meals more and I absolutely loved it."


"They were my home away from home when I was younger so I want to create that bond with the kids. You never know what's going on with someone else. You don't know what's going on in their house."

In many ways, the individualized investment in children enrolled in Inner City's S.A.Y. Yes! centers nationwide mirror a similar multi-step process as staff and volunteers prepare their young charges for academic, spiritual and social success — and then wait for the ingredients to meld into Christ-saturated followers.

Gloria is part of that equation as she now gives back in profound ways through her on-site culinary class. Besides beginner tips about food preparation, the current Agape students are also learning about the importance of healthy meals to curb the reliance on fast food, information they can take back home to benefit the entire family.

• • •

While skill development is a core element of Agape's vision, Gloria said the most lasting benefit of the S.A.Y. Yes! program for her is relationship building that leads to Christ.

"The bond I've created with the S.A.Y. Yes! leaders, I love it," Gloria said. "They're more like family. I say this a lot now but they were my home away from home when I was younger so I want to create that bond with the kids. You never know what's going on with someone else. You don't know what's going on in their house."
The culinary class is one of numerous new enrichment offerings at the Agape Center, which has adapted its S.A.Y. Yes! program to meet the changing needs of the neighborhood.
Other programs include drawing, hip-hop dance, chess club, computer programming, and choir. Academic mentoring for basic subjects such as math and reading is also provided. Every course includes some type of Bible study element.
Beyond the students, volunteers offering specialized expertise are also being exposed to the gospel message.
"Volunteers who help run some of the programs may not be Christ followers but they hear about God when our staff teach the Bible lesson in each class," said Marc Henkel, co-team director for Inner City's Chicago-based team. "We're praying for them to know God personally."

• • •

The greatest single takeaway Gloria learned from the center is to treat others how you want to be treated, regardless of what's going on in your life.
"There were days I didn't want to go back home 'cause I've had a bad day, but coming to the center — even though the leaders go through their own thing — they never came to the center with issues of their own. They just always made it important to see how we were doing and making sure that we were OK."

Photo at top by August de Richelieu/Pexels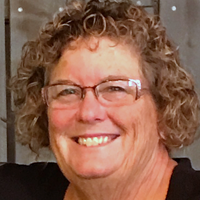 Lori Arnold serves as the senior writer for Cru's inner-city ministry.
• • •
Previous Posts: