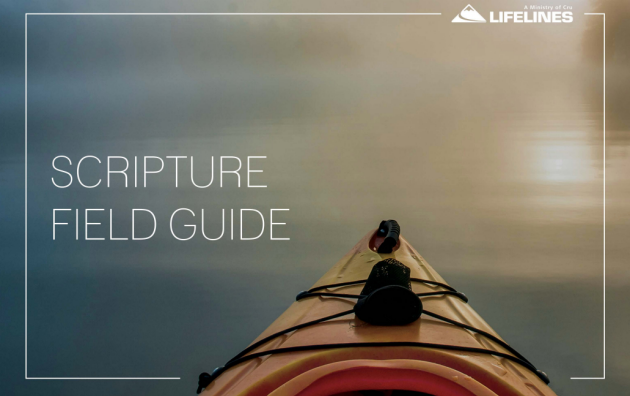 Devotionals
Scripture Field Guide
Published by and for Lifelines (the outdoor ministry of Cru), this beautifully designed document is an essential companion for spending time in nature, reminding people how Creation reflects the glory of the Creator.
50+ pages of scripture and other relevant quotations pertaining to natural revelation.
Download the PDF on your smartphone or tablet and open using an app like iBooks.
Latest Stories in Devotionals
Devotionals
Learn more about God's calling on your life by studying His Word this year. Here is a list of verses from the Bible about your purpose and meaning.
Devotionals
Have you ever wanted something so badly that you couldn't imagine not getting it? Is there anything you can't imagine living without?
Devotionals
What is hope? Can it last even when life falls apart?
©1994-2019 Cru. All Rights Reserved.