2. Turn your stories into real-time events. Look at your event calendar and see what is coming up that your online community could follow along with like a retreat, meeting or contest. A big brand example comes from the women's clothing line, Loft. They had two friends go around the store with a challenge – pick out an outfit for your friend to wear that they would never pick for themselves. In addition, they had their online audience tag their best friend to increase engagement.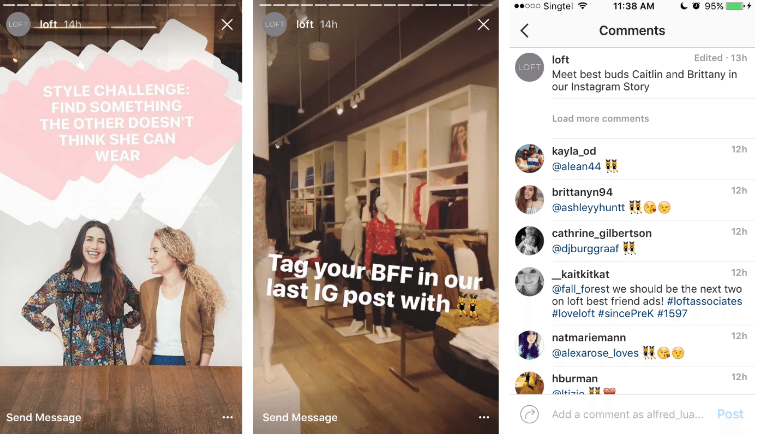 3. Use a variety of Instagram story features: There are so many options for the Instagram stories! There's live video, boomerang, super zoom, rewind and stop-motion. There are also things for polls, location and hashtags! All of these things help create more engagement with your followers. National Geographic has used the polls for their stories and it was a way to engage their followers, and find their dream vacation!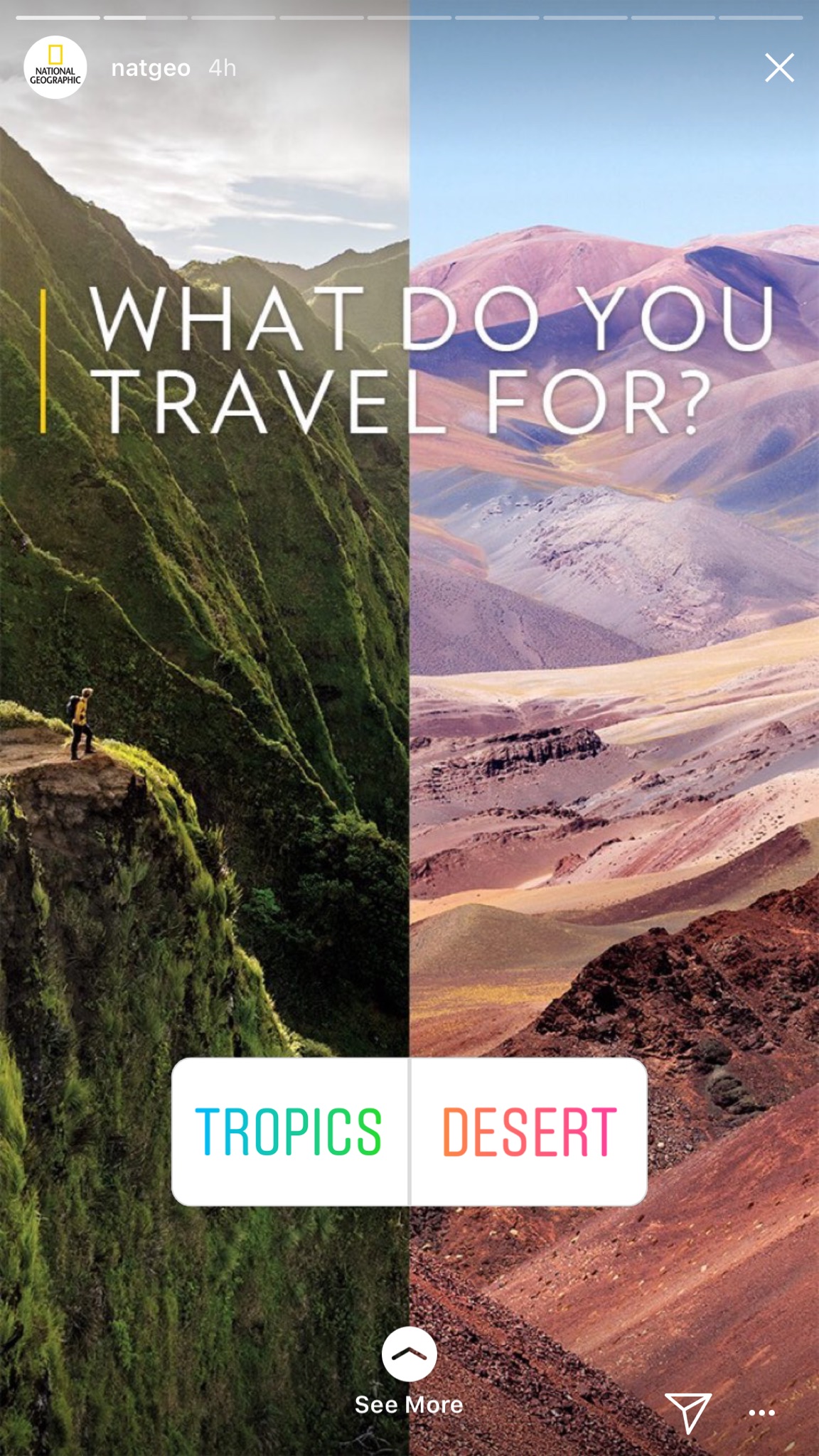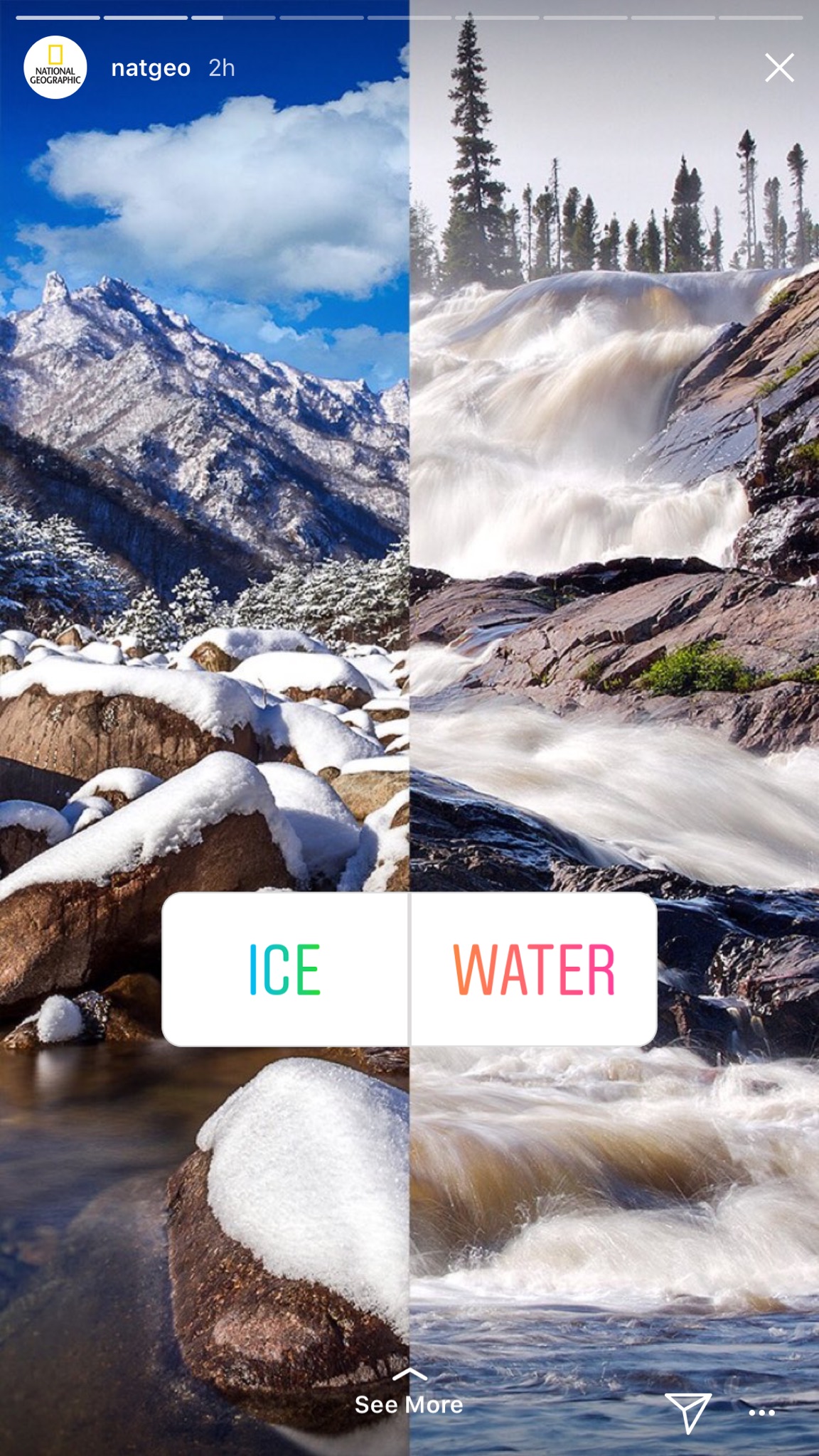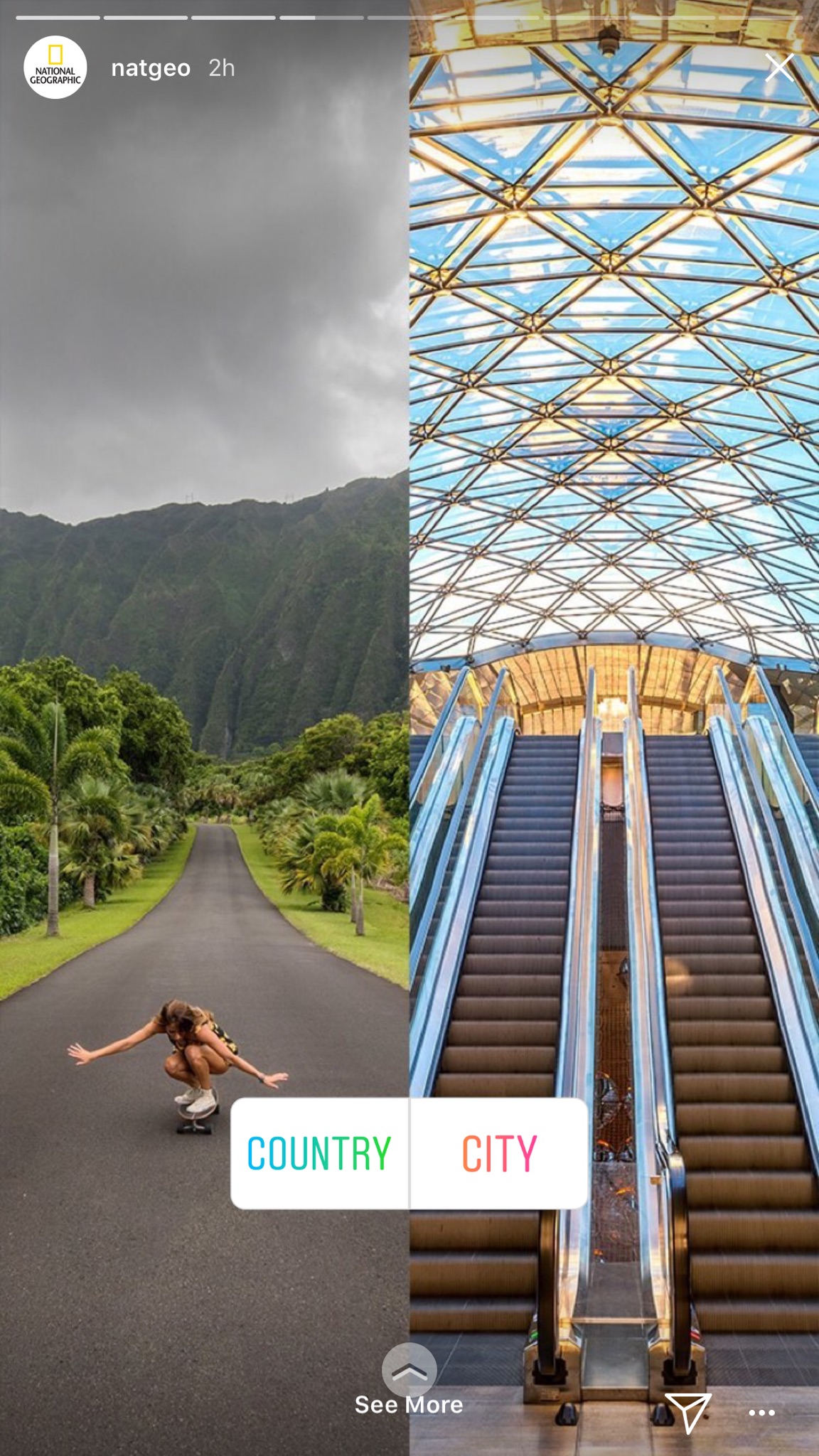 4. Take your followers on a tour. Are you on a campus, in a large city, or working in some really fun or weird environments? Take your audience on a tour while filming your Stories. New York University has been taking their audience on tours around the campus and city to enhance their offerings to their audience. You can also look at how GoPro doesn't just do a tour of an area, they take their audience on an adventure!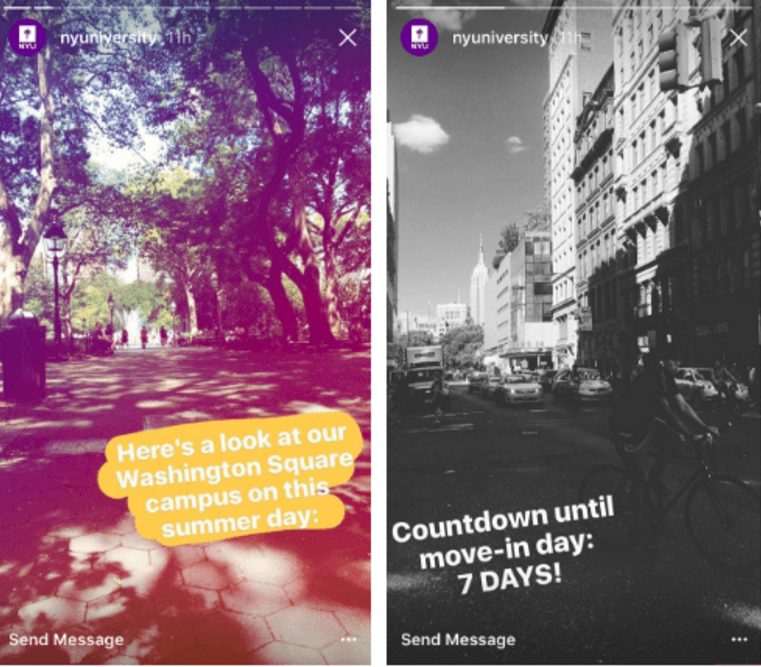 5. Give previews of upcoming talks and let others do takeovers of your Instagram Stories. If you host weekly meetings, tell your audience why they should come out and listen. Maybe even give them a set list of the music that will be played or a game that will happen to get your audience more excited.

6. Share your user-generated content. We love sharing others' photos and creations – and our audience loves when they are featured. Why not do that same on your Instagram Stories? Invite your users to share photos of themselves using your product and let them know what you will be featuring them in your Instagram Stories. You could even do a giveaway to encourage them to send pictures!
See also: