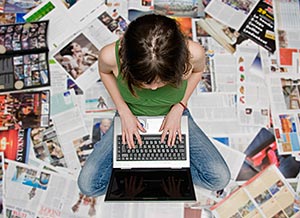 In today's world, more people have smartphones than have toothbrushes. We are a digitally connected world, and the numbers of people, along with the ways people engage online, only continues to grow. That is why Cru is dedicated to reaching people with the Gospel and building into people spiritually through social media, blogs, articles, and various forms of digital technology.
Additionally, many of our ministries send reports back to those who faithfully support what God is doing through Cru. We need help to communicate, through a variety of means both printed and digital, to help cast and keep the vision of the universal Church by encouraging them through what God is doing in Cru.
We are looking for people with journalism backgrounds, writers, graphic designers, photographers, and more. Come help us tell God's stories!