Cambodia
Population: 15,053,112
Located in Southeastern Asia, bordering the Gulf of Thailand, between Thailand, Vietnam, and Laos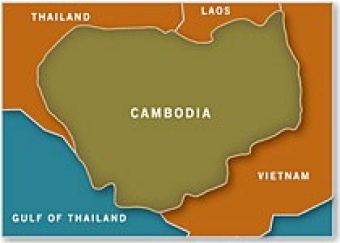 One of the world's poorest nations, recent history of this predominantly Buddhist county includes the 1970s when the Marxist Khmer Rouge sought to eradicate all religion; 90% of Buddhist and most Christians died. Since 1979 there have been periods of tolerance, and beginning in 1990, Christians have been allowed to worship openly.
Abraham uses a tape player to share the audio version of the <i>JESUS</i> film with others.
©1994-2023 Cru. All Rights Reserved.