Though they don't compete in the same event, 2016 Olympic gold medalists Michelle Carter (Shot Put) and Natasha Hastings (Women's 400m Relay) have shared many journeys together.
They met back in 2004 on a track and field team and over the years, the two have become very close.
Natasha believes it is important to have like minded, people of faith in her life – and has found Michelle to be one of those people.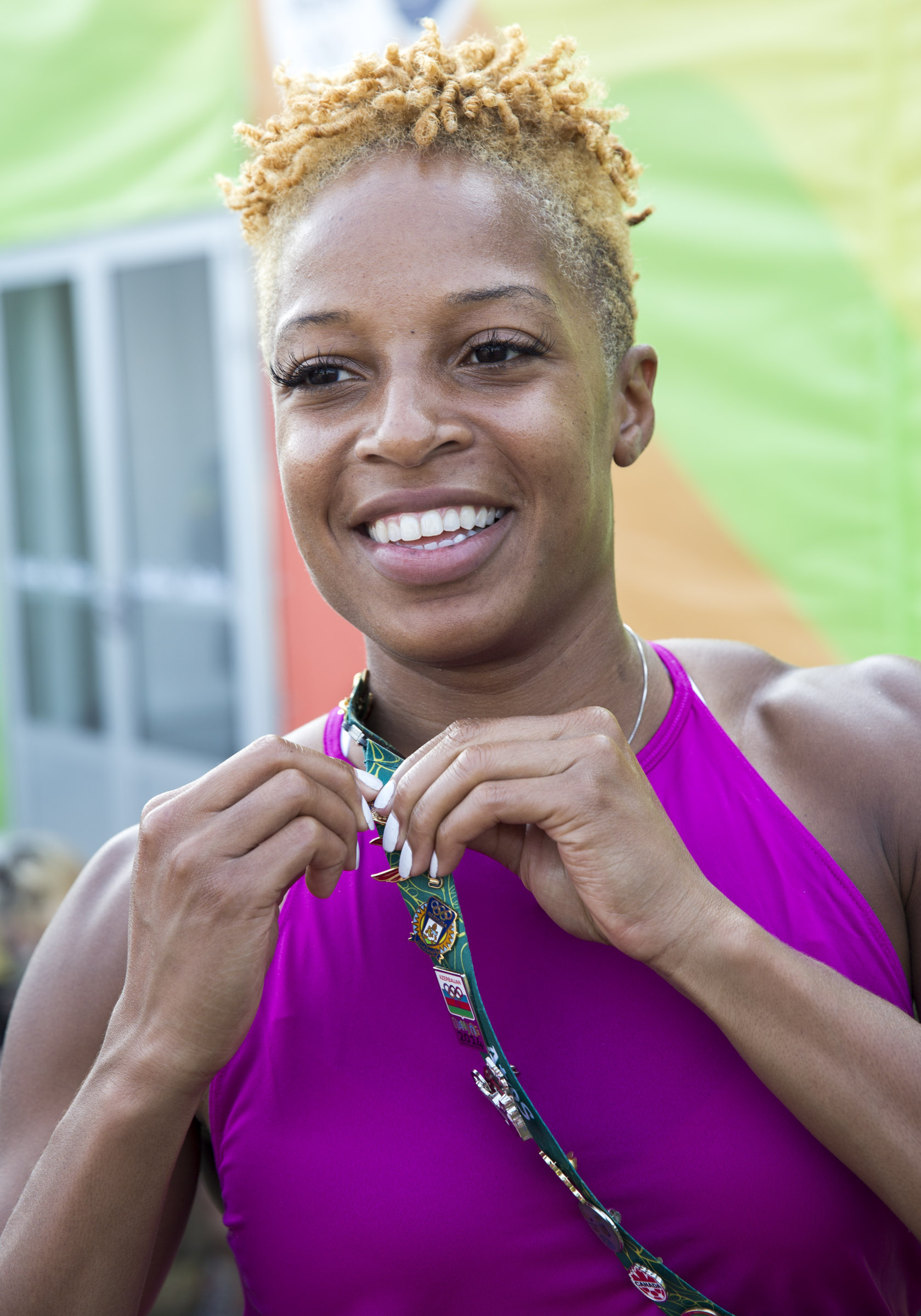 Photo by Joel Pfahler
"Michelle and I have definitely kept each other in check. Michelle can just pick up the phone sometimes and just call me and say 'Hey, I don't know why but this is on my spirit to call you and tell you x, y and z,'" said Natasha about their friendship. "We just kind of have that connection where we just know."
That mutual support has continued through their journey to the 2016 Olympics. Both women had a fantastic showing at the Rio Olympics, each walking away with a gold medal. Natasha took fourth in the women's 400m and won gold in the 400m relay with Team USA. Michelle won the gold medal in shot put on her last throw, becoming the first American woman to do so.
Though they both came in focused on performing their best, they both care about something more than winning – God's glory. "He is able to do anything that He wants to do, and He can work it out however He needs to for His glory," said Michelle. Both women went through a lot of hard times to end up at that conclusion, but God used those times to mold in them a desire for His will over their own.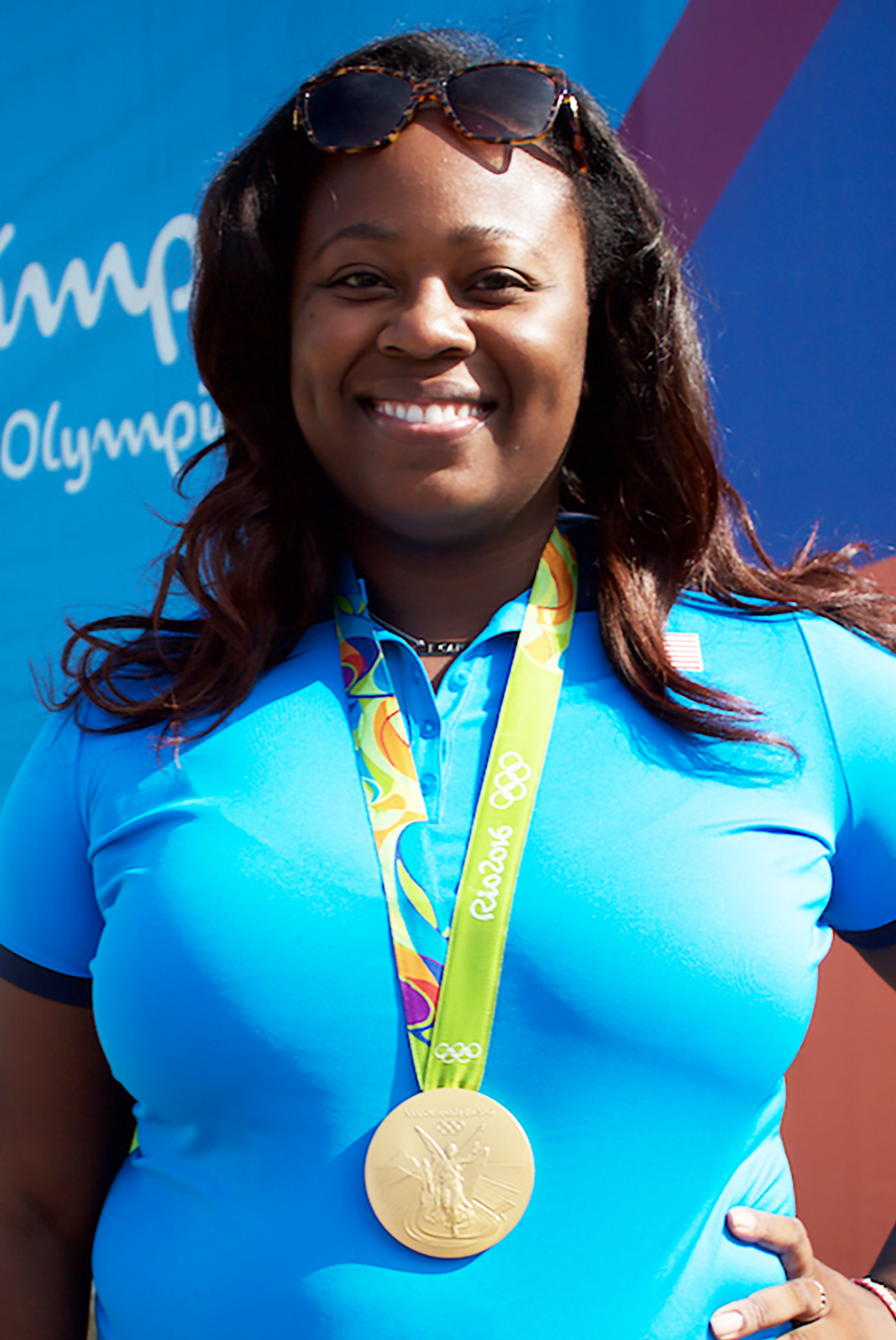 Photo by Ted Wilcox
And it is for that reason that Natasha and Michelle are taking another journey together. Neither one has been on a mission trip before, though it is something they have both wanted to do.
"I have always wanted to go on a mission trip ... to share the gospel in another country, I think that is an amazing opportunity," said Michelle. However the timing has never worked out as track and field competition season is usually the same as most mission trips.
This time around though, things came together and the two will be going with Athletes in Action to Africa. "I told her that if I am going she's going," said Michelle as she laughed. Natasha was happy to oblige.
"Michelle introduced the idea to me. I thought that it would be a great place for me to again be around more like minded, like faith people and fellowship and talk about the things we go through as athletes and to be able to do it in a place where we can just solely focus on that," Natasha explained.
Both women feel a little nervous at heading into a new experience, but they are excited both about taking the gospel to others, and about the growth they will experience themselves.
"I think it's important that we share the things that we've learned and learn from other people as well," said Natasha. "I'm certainly looking forward to be a growth experience in my faith."
"I don't know how He is going to work it all out ... what I am there to learn or to pass on to someone else," shared Michelle. "I am just kind of open to have a great experience and see Him work."
With such open hearts and humble, willing attitudes, Michelle and Natasha are sure to have a great experience on their first mission trip and on the many journeys they will surely take together in the future.
Would you like to take a step of faith just like these Olympians?
Check out mission opportunities with AIA.
Also see: