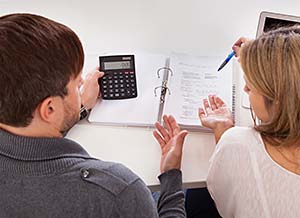 "The hands on 'do-ers' of Finance"
Careful allocation and stewardship of our great commission resources is fundamental to building movements everywhere. We're looking for resourceful, competent individuals with excellent judgment and the ability to manage the details of a variety of activities and areas while communicating well with the staff that they serve. They should be comfortable juggling tasks from the mundane to the more strategic and able to work productively in a fast-paced, team-oriented environment.
The financial administrator's life in Cru:
This is the hands on "do-er" role of Finance. You will get under the load and help move it forward in an environment that will help you develop both personally and professionally. Because of the fast growing environment, you will most likely have leadership opportunities at a much earlier stage of your career that you are likely to have in other environments. You will work with a team where you will play a central role in stewarding the financial integrity of Cru and ensuring that our ministry is above reproach in financial matters. You will also be committed to proactively improving the tools and processes used in our ministry. Positions available in many of our regional and national offices.