Last week in Krakow, Poland, 150 Cru staff members and students (from Poland, Hungary, Croatia, Russia, Slovenia, Moldova, Ukraine, Australia, the United States, and more areas) traveled to World Youth Day, a Catholic youth rally, to share the gospel.
They were invited by Bishop Grzegorz Ryś of Poland to serve with World Youth Day's International Center for Evangelization.
This connection with World Youth Day developed as the result of a bold student named Joe Losiak who traveled to Poland to share Christ as an exchange student in the 1970s. Joe built a friendship with a priest who invited him to share Cru's materials, including the Four Spiritual Laws booklet and the "JESUS" film, in summer Catholic youth camps all over Poland.
That connection has continued to today, as Polish Catholic leaders who were influenced by those summer camps remembered the ministry of Cru and invited them to serve at World Youth Day.
As official World Youth Day evangelists, the Cru volunteers had full license to preach the gospel to the 1 million attendees.
Young adults from 180 countries traveled to Poland to experience God, go on a pilgrimage, and see Pope Francis.
Polish staff members of MT28 (as Cru is known in Poland) helped organize evangelist volunteers to share Christ on 50 stages throughout Krakow, alongside musical performances to entertain the throngs of young people flowing through the city. Many Cru staff members had the chance to share their testimony, the gospel, and call the audience to respond in prayer to receive Christ.
But the evangelism didn't end there. In addition, Cru staff members Tom Seely and Marek Matuszczak, who serve with Eastern Europe Digital Strategies, developed phone charging stations to serve the attendees and create opportunities for spiritual conversations.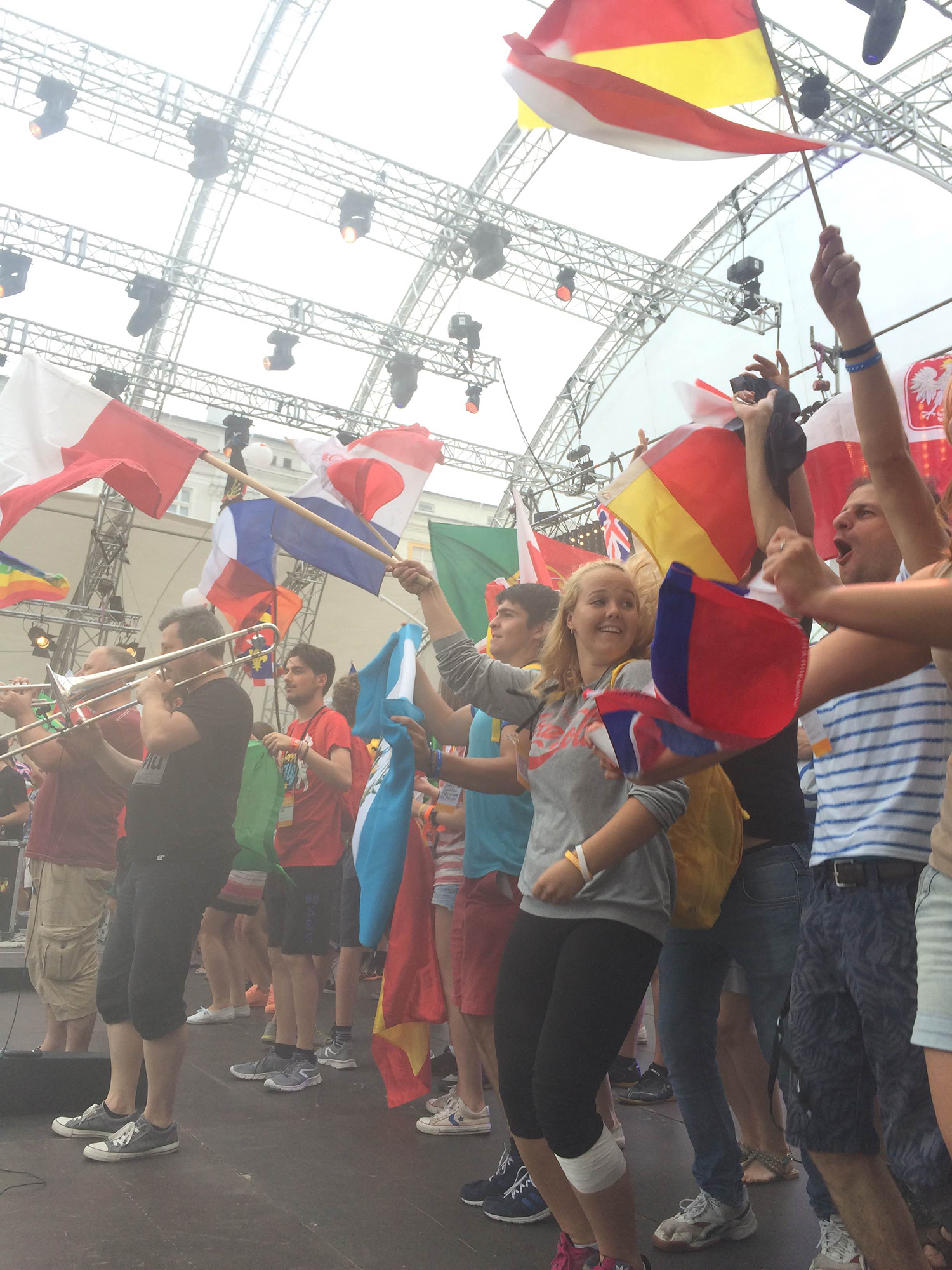 "The charging stations were the perfect place to serve both believers [who could be also trained in evangelism] and spiritually interested people. Digital tools enabled the gospel to be shared easily in many languages, through God Tools, short films and more," said Tom Seely.
In less than two weeks, 2,905 people heard the gospel and 326 people indicated decisions to trust Christ.
"God opened the door for us to present the gospel in a clear way, and thousands of people could hear the gospel. The event organizers didn't have enough volunteers and we filled a need for them," said Marek Matuszczak. He hopes that Cru may again have this kind of special opportunity to be "official evangelists" at future World Youth Day events.
"I never felt like the harvest was so ripe and the workers so few," said Valerie Seely, a staff member in Eastern Europe.
Join us in this great harvest. Download the "God Tools" App to start sharing the gospel in different languages.