Patricia Bowles and her husband, John, routinely spotted the grandfatherly man in their neighborhood as he chatted with residents. His smile dwarfed his average build.
"He came out there and talked to people," Patricia said, later learning the man, Prince Charles, was the pastor of New Pilgrim Rest Church, a small congregation southwest of Bakersfield, a farming hub in California's vast Central Valley.
Although the pastor bears the name of royalty, this Prince Charles is connected to The Kingdom that is elevated far above earthly ties or titles. As a Christ follower, he leads his like-minded congregation as they evangelize their community.
"I love this church," said Chris Frech, who, with her husband, Ken, led the Cru® Inner City team in Bakersfield for years until their recent retirement. "They have a heart for outreach like no other church that we have seen."
In keeping with his commitment to evangelism, Pastor Charles was out in the neighborhood when he officially met John and Patricia. John was a Christian and although Patricia enjoyed church, she never professed a personal relationship with Jesus. In recent years, neither had been involved with a church but they were starting to visit several in hopes of finding the right fit.

"I love to help people. I've always loved to help others and I've been wanting to get back into church."

When Pastor Charles invited them to help with a community outreach project at New Pilgrim, they jumped right in. He explained the church was about to give away Boxes of Love®, an annual holiday distribution that includes all the fixings for a Thanksgiving meal for six, plus gospel literature.
"He asked me if I would like to come and help and see how it's done," Patricia said. "I love to help people. I've always loved to help others and I've been wanting to get back into church."
The Boxes of Love are provided by Cru Inner City, which donates them to urban churches and ministries to augment and expand work already in progress in their neighborhoods.
This year alone, at least 440 partner churches and volunteers like Patricia packed and distributed more than 20,000 boxes in more than 25 cities. That means the boxes had the potential to feed the physical and spiritual needs of as many as 120,000 people.
A Blessing Returned

The pastor's invitation for John and Patricia to serve broke down a barrier that many people face: it is often easier to help others than to admit one's own need. In the process of serving others, John and Patricia ended up with a special blessing for themselves when Pastor Charles surprised them with one of the boxes. While the meal kit filled a pressing need for the couple, the response of the volunteers she met moved Patricia even more.
"They (church members) come right up and talked to us, everybody there," she said. "It was, just, it felt like home. That's how I became a member of his church."
While John grew spiritually, Patricia admitted being more comfortable with the social aspects of church membership, becoming faithful in attendance and helping with the neighborhood outreach.
"My husband was a true Christian. I'm talking Bible every night," Patricia said, confessing that the more her husband pushed her to convert, the more she resisted. "I've been going to church but I wasn't a Christian."
Not long after they began attending New Pilgrim, John — who coped with congestive heart failure since his late 20s — had a massive heart attack.
"He passed away right here in our room, right in front of me," she said of the tiny home they created in a residency motel.
Pastor Charles was quickly at her side, walking her through anger, grief and doubt.
"I kind of blamed God for his death," she said. "I'm like why did He have to take him? I wasn't a Christian yet. I was trying."

"I've been going to church but I wasn't a Christian."

As the grief subsided, the void slowly filled with faith.
"After he died, I was thinking this is what he wanted; this is what I want," Patricia said. "I'm feeling God. I think it's time."
A few weeks after losing John, Patricia made a huge, personal choice: committing her life to following Jesus.
Nearly a year after meeting Pastor Charles, Patricia was baptized.
"It felt like I was a brand-new person," she said. "It was just like, totally, instantly."
Now, as she continues her outreach with Boxes of Love and weekly ministry to the homeless, Patricia has a new sense of urgency.
"That was the best thing ever, going out and sharing the love with people, sharing God's Word to people," she said. "I thought that was one of the best things that some people could ever do, so people could learn the Word of God and know who He is."
As she shares boxes with others, Patricia points them directly to the love of Jesus, a concept that took her years to comprehend.
"The Lord is what's providing that," she tells people receiving Boxes of Love. "He wants you to accept Him and be with Him and walk with Him and follow His steps. I think it's very important to talk to people and let them know, 'Hey if you do this and change your life, things will get a lot better for you. If you accept Him and listen to Him and do what's right and everything, your life will totally change and things will totally turn around for you.'"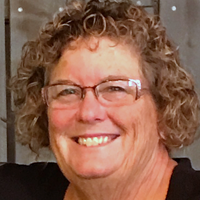 Lori Arnold serves as the senior writer for Cru's inner-city ministry.
• • •
Previous Posts: