by Lori Arnold — 06 January 2023

Editor's note: Today, we feature the final installment of our four-part series, "Close Encounters of the Uncomfortable Kind," with a list of 5 suggested ministry don'ts. In Part 1, we profiled Cru® Inner City staff member Nate Wood's interaction with a homeless woman in his neighborhood. In Part 2, Nate showed us 7 tips on how to build a relationship with a homeless individual. Last week, in Part 3, we explored a list of 6 ministry do's.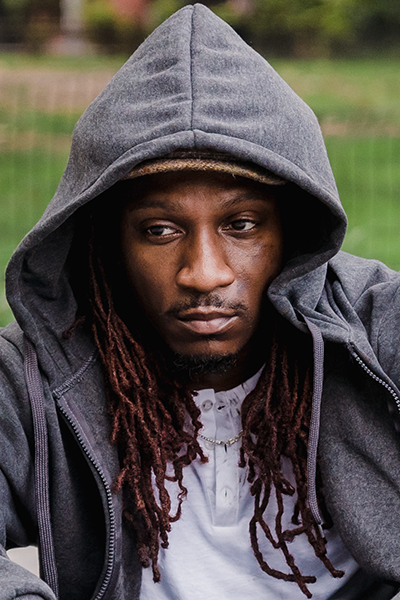 "This is just a bridge over troubled waters," Russell told Colleen Turrell, a Cru® Inner City staff member serving in Detroit. Turrell was helping out a partner ministry that provides showers and clothes for homeless individuals.
"We all have a story, we've all encountered troubled waters and his troubled waters meant he was homeless," Turrell said.

Russell, in his 30s, was determined "to get over that bridge." It wasn't the first time Turrell had heard such a vow. Empty promises can be a common pledge in transitory populations where food insecurity, unemployment or underemployment, addiction and mental illness are rampant. Intentions may be well-placed, but sometimes spinning wheels can't gain traction when you're in a muddy mess.
Turrell was tickled when Russell showed up less than two weeks later announcing his new job at a fast food restaurant. He might as well have been a chef to the stars.
| | |
| --- | --- |
| "We all have a story, we've all encountered troubled waters and his troubled waters meant he was homeless." | "He began working, still without permanent housing," Turrell said, adding Russell would come to the ministry to iron his uniform. It wasn't too long before Russell stopped coming after he finally found housing. Several weeks later a dozen roses showed up with her name on them. The card read: "To a rose among thorns, Miss Colleen. Thank you for being there for me, Russell." |
"Once you build a trusting relationship with anyone, people believe you and they do try to work through their issues," she said.
Creating these transformational moments can be a complicated process but it often boils down to a willingness to take a chance on a stranger and a receptiveness to the Holy Spirit. In Part 3 of our series, posted last week, we examined 6 do's when having a personal encounter with someone experiencing homelessness. Today, we look at 5 don'ts designed to protect both the server and the recipient.
The 5 Don'ts:
Make assumptions
Hand money to the homeless, unless led by the Spirit to do so
Give out your phone number
Be too trusting
Go alone
One of the most important don'ts for Turrell is to make assumptions.
"Because a person isn't hygienically clean or inappropriately clothed does not necessarily mean they are homeless," Turrell said. "Ask yourself if you were in a situation where you had no place to stay, limited funds or resources what would your greatest need be?"
It could be shelter for rest or protection from the elements or danger, blankets or warm clothes, a restroom, water to wash up and get refreshed, food or drinking water, or even resources on where to get help. The needs are as varied as the personalities.
No Assumptions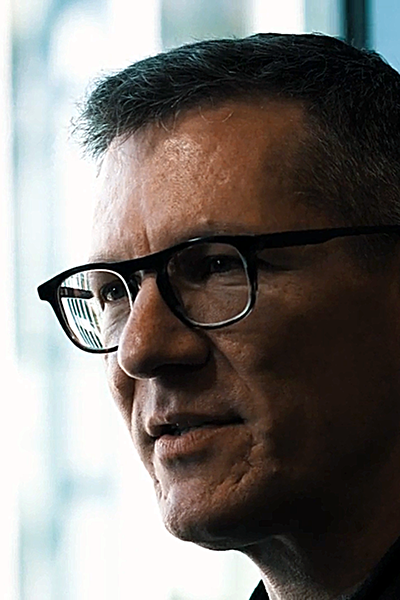 Author and speaker Andy Crouch agrees. Crouch, pictured here, is featured in the Options Together™ Bible study, a seven-part project produced by Inner City.
"It's really important not to assume — when we see someone who appears to us to be materially poor — that they themselves feel like poverty is the main truth about their lives," Crouch says in one of the featured videos.
One of the study modules focuses on the Imago Dei, or the image of God, of each person, a foundational belief for those serving through Cru Inner City.
"One thing I have to remind myself, especially when busy and rushing to a meeting or picking up my children from some event, is to try and affirm the person's dignity even if I have to say no to their request," Jeff Hoffman, Milwaukee's team leader for Inner City, said.
Saying no can be a difficult reality when a person is in clear need, but most experts agree handing out money to people we see on the streets is not the best approach.
"Normally they will just use it for booze or drugs," said Karen Akers, director of the Orlando team. "However, this is not a black-and-white answer. If God leads, then, follow that! However, if you do approach them with money — or just a hello — then talk to them."
Serving Safely
For safety reasons, Akers also recommends not giving out your personal phone number.
"Instead, find a number of a helpful agency or (use) your church phone number for them to find help or find you via a message," she said.
Turrell agrees with the need for common sense when it comes to safety. If we are not careful, our compassion can lead to crises.
| | |
| --- | --- |
| "One thing I have to remind myself … is to try and affirm the person's dignity even if I have to say no to their request." | "Do not be too trusting," she said. "If a person asks for a ride inform them you're unable to provide transportation. If a person is truly displaced, they are aware of the transit system and they sometimes have been given access through (bus passes with) the Department of Transportation." |
Finally, due to the unpredictability of those calling the streets home and those who prey on this vulnerable population, the Inner City leaders warn against doing street ministry alone.
Despite the potential dangers, those dedicated to living out Matthew 25 in some of the neediest and most dangerous neighborhoods, say it's the most rewarding work they've ever done.
"We learn a lot about ourselves," Turrell said. "Working with the homeless population is truly a calling and a blessing."
It's often said that living out Matthew 25 requires believers to become the hands and feet of Christ. The more effective approach, according to these ministry leaders, is to become the hands, feet — and ears.
"Poverty really is about being part of a story that's not working, and to find out whether someone's story is not working, you have to hear their story," Crouch said.
Photo of homeless man by Timur Weber/Pexels.