Tonight and Sunday, Laurie Hernandez will participate in the biggest competition of her life as a gymnast: The Olympic Trials.
The 16-year-old could easily be consumed by a moment like this, but her eyes aren't just fixed on the prize that awaits her. She's focused on God.
"I'm coming in, training as hard as I can. If I make it that would be amazing, but if I don't then that's a different path that God wants me to take, and I know that there are better and great things that God wants me to do," Laurie said.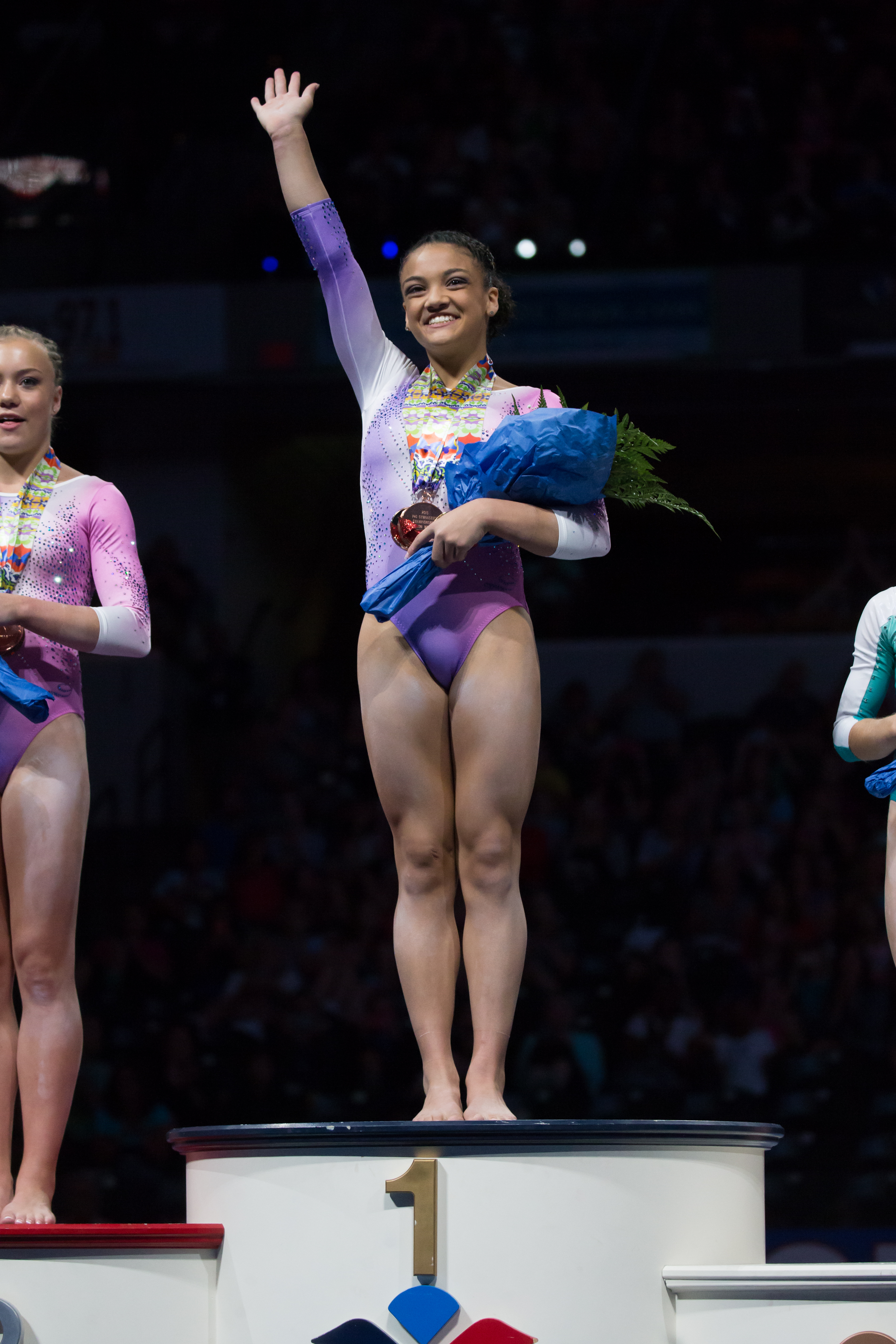 Laurie has focused her entire life, her entire childhood on the sport of gymnastics.
Laurie bursted into the elite scene of women's gymnastics as an 11-year-old, and in just her second year as an elite became the junior national all-around silver medalist in 2013.
After a year of injury in 2014, Laurie went undefeated in the junior ranks in 2015 in the US and internationally. Then in 2016 came her breakout year in the senior ranks, which just so happens to be an Olympic year.
In gymnastics, that's like trying to make the Super Bowl as a rookie.
"We go into 2016 and obviously I've realized that this is an Olympic year ... I have been training my whole life for this. And so I noticed I was definitely stressed as soon as the year hit."
Could you commit to praying for Laurie or another athlete in this Olympic year?
"My mom could tell. She was like, 'What's on your mind? Why are you so tense, you've seemed really built up lately?' I was like, 'Well I'm scared.' I'm like 'Come on mom, it's an Olympic year. Don't you get it, like this is a big deal? … I want to make the team. As a little kid this is all I ever wanted. She was like, 'You still don't control the future.' And then I thought, 'Yeah you're right, I don't.'"
Leaning into God's plan and timing for her life and God's goodness in all things has been one of Laurie's mantras. She has turned to prayer as a way of life.
"I just wake up thanking God for another day and go to sleep thanking God for another day... sometimes things just don't workout and so you just gotta let God push you through those rough times."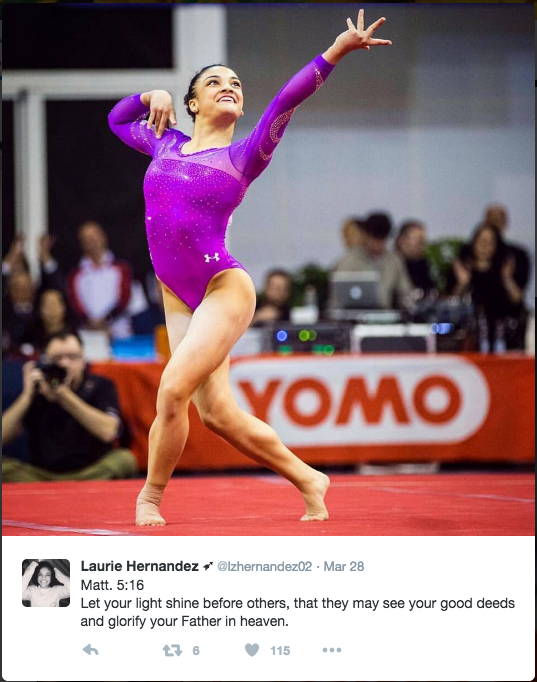 "When I was little I used to have a lot of nerves before I competed … but I have learned how to control those," Laurie said in an interview with USA Gymnastics .
"Usually, before I salute the judge I'm able to just grab the event and I pray on it and that really grounds me. And for some reason, once I do that I am able to think clearly and I'm able to calm down right before I compete."
Regardless of the outcome of Olympic Trials, she is trusting God and hoping that her platform in the sport brings Him glory.
"I feel that everyday God molds me into someone that he wants me to be. So if that means just, like talking to teammates and helping them out, or like every so often I'll post a Bible verse on Twitter or Instagram. … There was one that I posted recently and I'm thinking it's my favorite verse. It's Proverbs 31:25
"She is clothed with dignity and strength and she laughs without fear of the future."
"When I hear that, that's me in a Bible verse. I don't fear the future anymore."
The pinned post on her Twitter says it all, "In the happy moments, praise God. In the hard times, seek God. In the quiet moments, trust God. In every moment, thank God."
Here are a few ways you can get involved with the Olympics:
Follow #AIAinRio on social media as we interview athletes who are leaning into God through each event and moment of the Olympics
Start spiritual conversations using the Olympics as a starting off point with resources from AIA