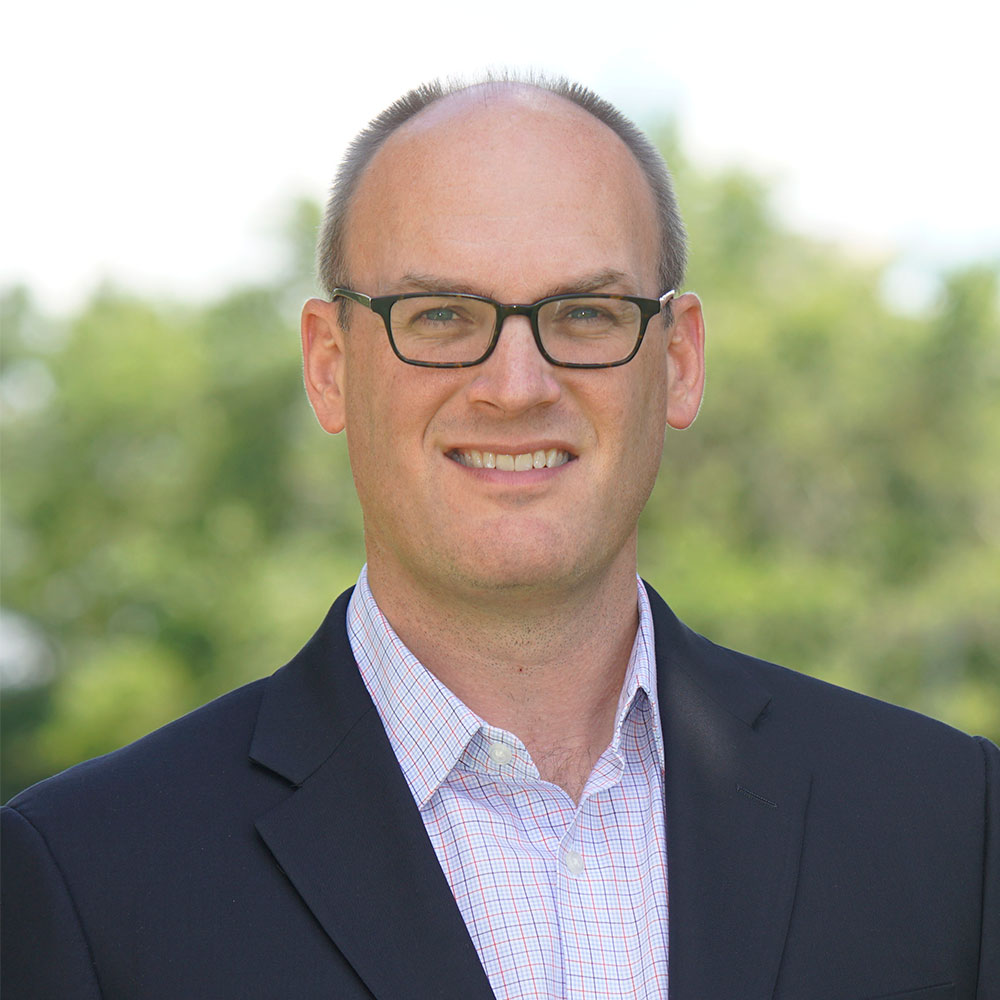 Josh Newell has served for over 20 years with Jesus Film Project and our related global ministries. He joined Jesus Film in 1998, and married his wife Holly in 1999. Josh and Holly started married life traveling the world as part of a Jesus Film recording team. "We both felt a tremendous call for full-time ministry after that year – primarily because we had the opportunity to see how saints across the world could work together to reach people by partnering across denominations, cultures, organizations and traditions," Josh later wrote.
A graduate of Indiana University's School of Journalism and the University of Virginia's Darden School of Business, Josh combines his passion and skills to amplify the message of Christ's love across the globe. Josh's work with Jesus Film recording teams, producing new language versions of the "JESUS" film, took him to 35 countries. He then moved from production work to distribution, helping to give leadership to 30 Global Church Movements in North Africa and the Middle East that used Jesus Film tools and resources. Along with his media-focused work, Josh helped initiate the leadership development program for teams in North Africa and the Middle East.
For five years, Josh has served Jesus Film Project as Director of the Marketing and Communication team. He recruited a team that launched a fresh brand strategy, positioning the organization as a media ministry for the 21st century. In 2017 Josh added co-leadership of the U.S. Strategy team to his responsibilities, working with the team to explore the use of new film content in social media.
The adventure of life in ministry has taken Josh and Holly around the globe, but their favorite place is at home with their three sons, daughter, and golden retriever, Sperry. Josh enjoys playing basketball with his teenage sons and princess Legos with his daughter. He is passionate about growing God's kingdom, being a lifelong learner and loving his family.