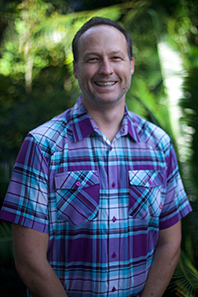 Paul graduated in 1995 with a degree in Petroleum Engineering from Louisiana State University. While in college, he worked in the petroleum industry for 3 summers as an intern before spending his final summer on an overseas mission trip with Cru. He joined full-time staff with Cru in 1996.
Paul has served in various field, operations and human resources roles during his year career on staff. Highlights include serving as a project manager for the media team, leading the Campus Ministry national conference team, and helping coach the movement at Florida Southern College in Lakeland, FL. His wife, Anne, continues to work as a mom of their 4 kids and graphic designer for the ministry. When Paul is not thinking about ways to move the message of Jesus forward, you can usually find him on the basketball court or in search of the newest foodie joint.
As Director of Digital Products & Services, Paul continually works to keep the complexity of the digital world from distracting us from this important principle that should drive everything we do: we must have a deep understanding of our users paired with a relentless pursuit toward solving their problems. In our case, the problem we are solving is all about equipping the body of Christ to reach the lost.