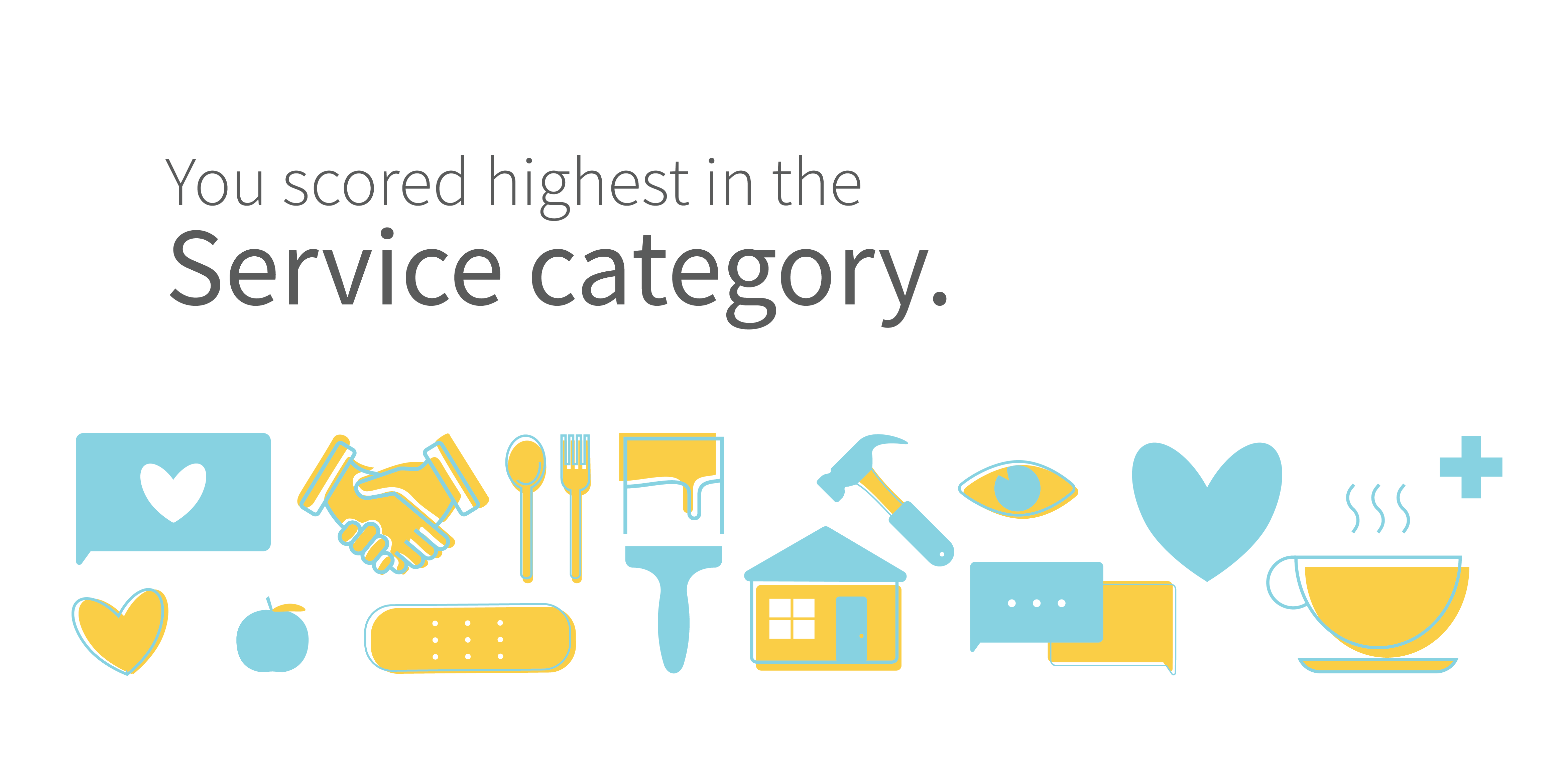 These gifts are used to serve others: giving, helps, hospitality and mercy.
We have grouped the specific gifts into categories to highlight the kinds of tasks God gives them for, not to restrict them to certain settings. God may use His gifts more broadly than we describe here.
The gift of giving is the ability to give money, time and other resources joyfully, wisely and generously to meet the needs of others and to help support ministries. (Romans 12:8)

The gift of helps/service is the God-given ability to joyfully assist in the completion of tasks that are necessary but usually behind the scenes. This gift is usually accompanied by an attitude of humility and sacrifice, as well as an ability to perceive the needs of others. (1 Corinthians 12:28)

The spiritual gift of hospitality is the ability to welcome strangers and entertain guests, often in your home, with great joy and kindness. Hospitality is meant to be extended to one's family (1 Timothy 5:8), friends (Proverbs 27:10) and fellow Christians (Galatians 6:10) as well as strangers (Leviticus 19:34).

The gift of mercy is the capacity to feel and express unusual compassion and empathy for those who are suffering or in difficult situations and provide them with the necessary help and support to see them through tough times. (Romans 12:8)
You may like to:
Every follower of Jesus is called to make a spiritual difference in the lives of others. Your spiritual gifts were given to you by God to equip you to strengthen the faith and encourage the growth of others.
Now that you know more about your type of spiritual gift, how will you take a step toward using the gift God gave you?
The local church is a great place to start using and developing your gifts. What are some needs in the church and in the world that your gifts can meet?
For a more in-depth assessment of your spiritual gifts, visit gifts.churchgrowth.org.