In Tirupur, India, a woman sat in her house grieving the loss of her son. He had taken his own life. Three days later she found hope when she least expected it.
Tirupur, India was a booming textile manufacturing district. But an increasingly desperate economic situation began making the city famous for its suicide rate.
Between 2009 and 2010, more than 1,000 people took their lives, many of them young adults. According to one Indian newspaper, government efforts to reverse the trend failed.
Staff members of India Campus Crusade for Christ (or ICCC, as Cru is known there) were moved by the desperation. They decided to act.
They formed the Love Tirupur Project along with 107 local pastors. Together they trained volunteers in evangelism, discipleship, and how to address suicide.
Progress was initially slow, but a partnership with Jesus Film Project and the campus ministry of ICCC in 2014 began tackling the situation more aggressively.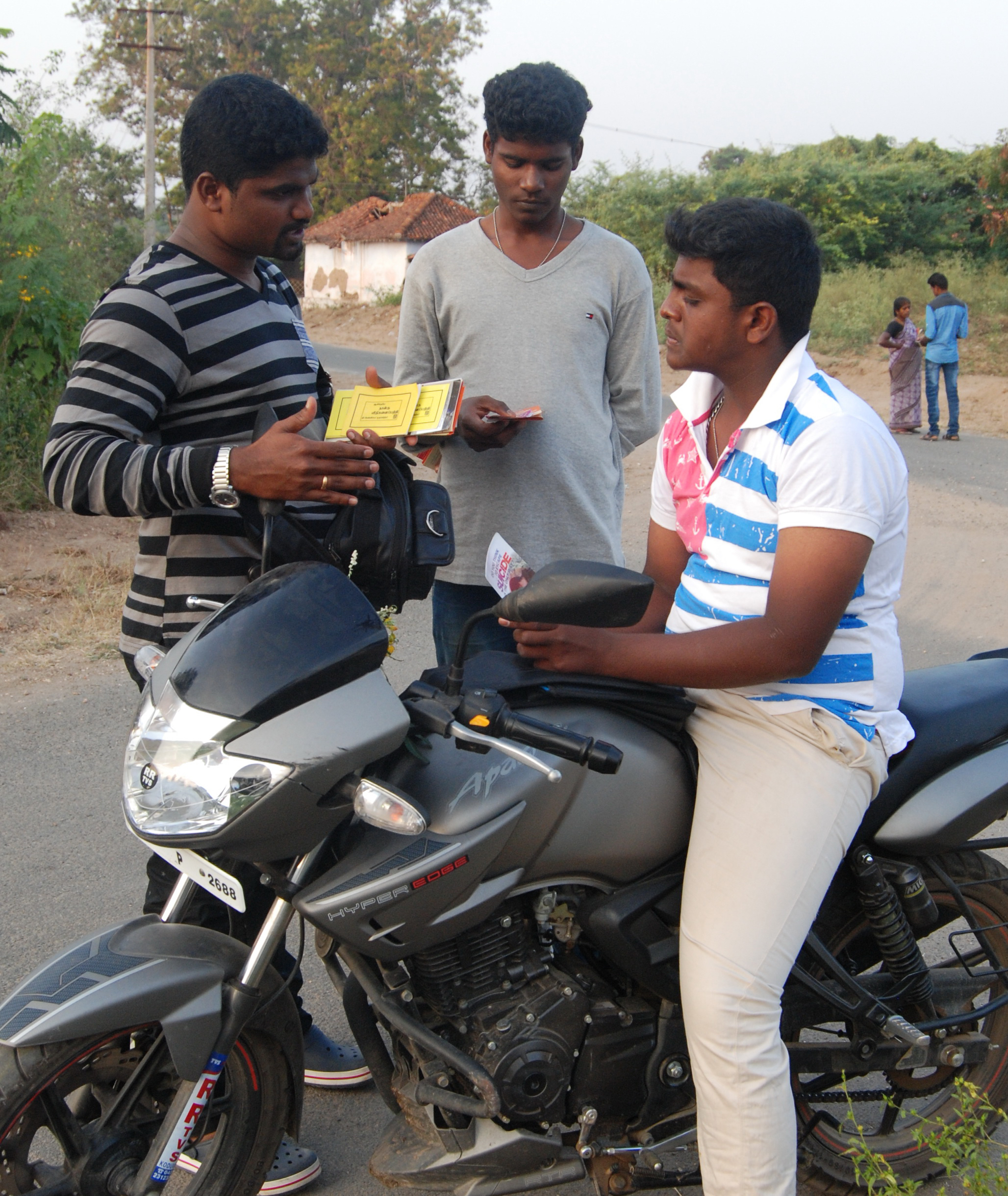 Volunteers distributed phone numbers for a suicide prevention hotline. In one evening, volunteers and pastors received 22 calls from people contemplating suicide, crying out for help. They counseled callers. But more than that, volunteers talked about a lasting hope that transcends circumstances.
The hope of the gospel began transforming the people of Tirupur.
The suicide rate started dropping. One hospital in the area estimated that suicide attempts decreased from 20 per day to 9 per day.
"They had massive outreach campaigns. They reached thousands of people across the district through personal evangelism, through [suicide prevention] tract distribution, and JESUS film screenings," said Varghese Paul, a regional director for ICCC. "We went house to house and street by street, and we covered Tirupur city."
In the 12 months from August 2014, more than 125,000 people were exposed to the gospel through the Love Tirupur Project. Nearly 15,000 people indicated decisions to trust Christ.
Among them was the grieving mother of a lost son.
Are you struggling with suicidal thoughts or depression or know someone who is? Find resources to help.