Summer is long gone but the summer heat in Cebu province never ends. Operations Team went to Bogo City, located in the northeastern coast of Cebu Island province. Operation Jabez (OJ) Bogo was held from August 15 to 21 this year. Bogo is an hour away from Manila by plane, and a three-hour land trip from the airport.
Operation Jabez, a yearly mission outreach of Cru to different places of the Philippines, aims to help saturate the nation with the gospel. Originally, this mission initiative was intended as an outreach to far-flung areas in the Philippines. However, Cru saw the need to expand and cover all the barangays even in the cities.
This 2023 alone more than 100 teams joined OJ held in Luzon, Visayas and Mindanao, the bulk of which occurred during the Holy Week.
Our team, the Operations, flew to Bogo to partner with Grace Driven Church (GDC) and was warmly welcomed by the members, led by Ptr. Gary Lagahit. GDC almost stopped its ministry when the former senior pastor died of Covid during the pandemic. Pastor Gary took over, convinced that the Lord wanted the church to continue. Presently, GDC has three outreaches so the Operations Team, with eighteen participants, was divided into four groups and assigned to specific target areas: GDC Main; Sambag Grace Driven Church (SGDC) in Nailon (3.5 km. from Bogo central); Anapog Grace Driven Church (AGDC) in Anapog, San Remigio (16.8 km from central); and Grace Driven Fellowship in Cayang (4.9 km from central Bogo).
Cru partnership with Grace Driven Church goes back to 2010 ? when our local Cebu Cru Team went to Bogo to distribute relief goods to victims of typhoon Yolanda. In 2019 the Operations Team was challenged to conduct Operations Jabez there but was able to go back only this year because of the pandemic.

We trained church members from the four target churches for six days in evangelism and discipleship, and church planting. Afternoons were spent to train the youth and teachers for children's outreach. House-to-house evangelism also resulted in people giving their lives to Christ. Two evenings were allotted in showing the "Jesus Film" so more people would have an opportunity to hear the gospel.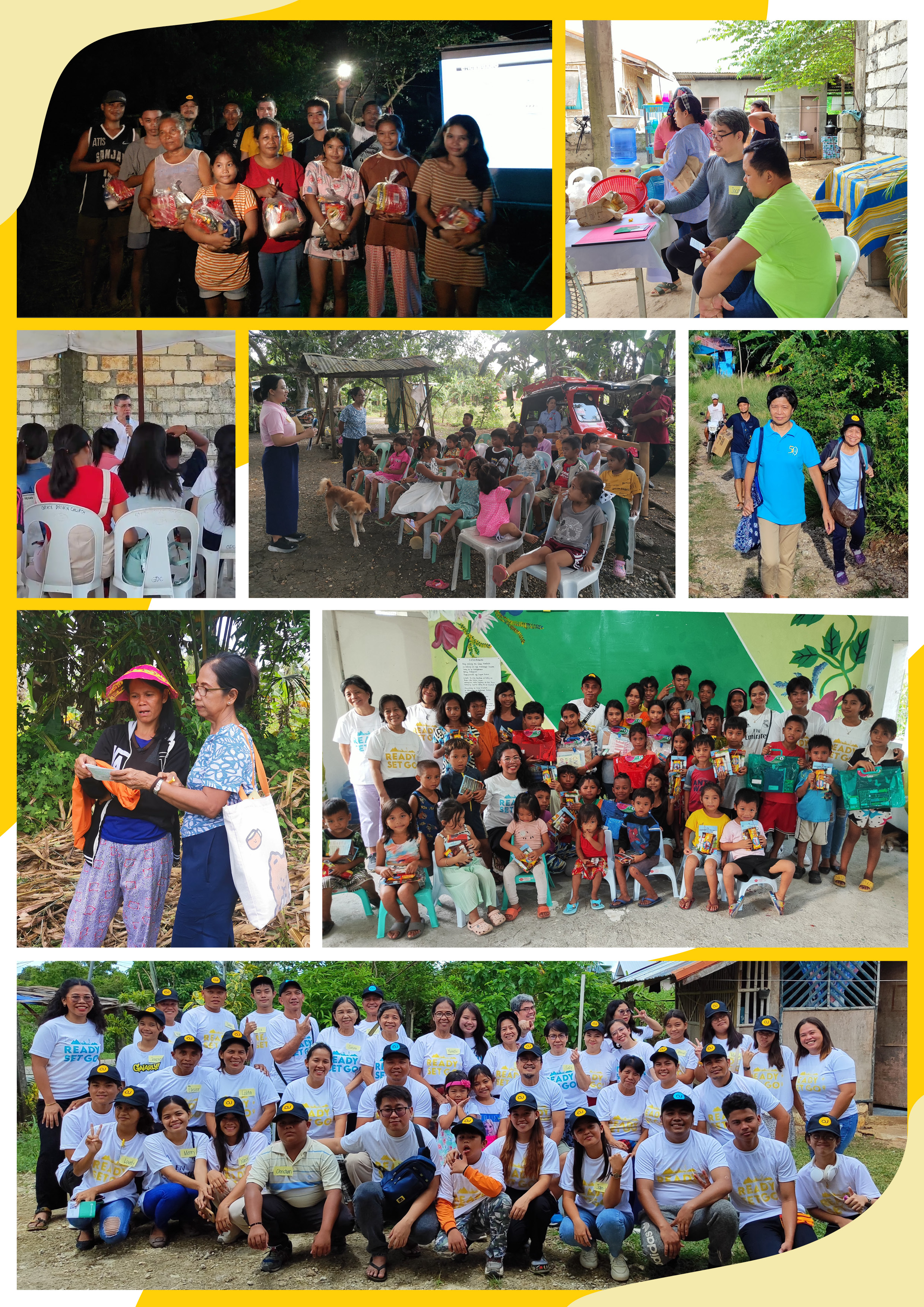 Our team came back to Manila with grateful hearts for the rich experience of proclaiming the Good News of His salvation to people who then responded to receive Him. Thankful also for the opportunity to work with the youth and teach children about Jesus; and to mingle with local folk and share with them the way to salvation. God took care of us as no one got sick despite the extreme heat and lack of sleep.
We offer the fruit of our labor to God with a prayer that He will water the seed planted in people's heart and make it grow. Grateful as well we are for the partnership and the opportunity given us!