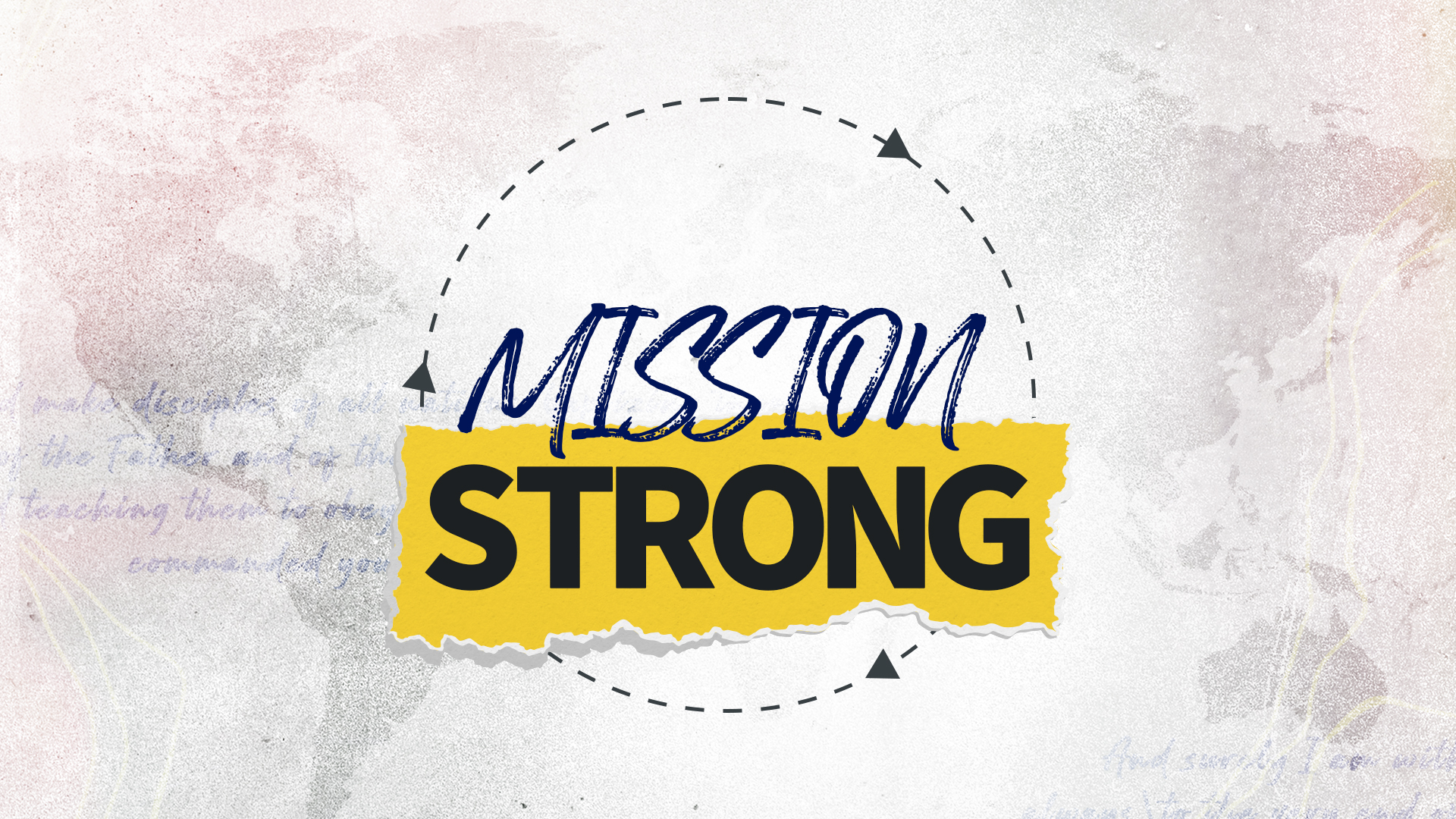 Enjoyable, enriching, and inspiring! This is how I would describe our first face-to-face national Staff Conference last June since the pandemic started.
And our theme?
Mission Strong.
Looking back, we can conclude that the pandemic had an overall effect of slowing down our ministry. The theme Mission Strong reflects our prayer to grow stronger as a movement so that we can fulfill our calling to make disciples of all nations. We aim to be faithful and fruitful! We want to succeed in our mission of being "a major catalyst in developing Christ-centered multiplying disciples to strategically fulfill the Great Commission for transformation."
We desire to see God raise a new generation of Christ-centered multiplying disciples on the campuses. We yearn to see leaders in the marketplace become true disciples of Jesus who make an impact in business, government, education, and media. We long to see a movement of multiplying churches in our communities. We want the life-changing gospel to saturate digital space and result in transformed followers of Christ who influence social media for the good.
Through the years, God has opened doors for the Philippines to be a blessing to other nations. God has graciously placed us in a position to help other countries build spiritual movements. But we are very much aware of our own challenges and needs. As we seek to be a blessing to other nations, we realize the need to strengthen the movement in our own backyard. This entails winning, building, and sending multiplying disciples perpetually. It involves enlarging the circle of ministry partners and raising adequate financial resources to fund our mission. This necessitates recruiting disciples, volunteers, and missionaries consistently to ensure a strong leadership pipeline.
During the conference, we were challenged by our invited speakers to depend on God for the humanly impossible task of bringing life to those who are spiritually dead; love and forgive one another to strengthen our relationships; and, make loving Christ our primary mission. As the classic line from a popular Steve Green song goes,
"To love the Lord our God is the heartbeat of our mission,
the spring from which our service overflows.
Across the street or around the world, the mission's still the same
Proclaim and live the truth in Jesus' name."

It was good to be reminded that dependence on God, love for one another, and passion for Jesus are essential for our movement to be mission strong. Collaborating with and mutually reinforcing one another to make a collective impact was also emphasized as an important ingredient of becoming strong for the mission that God has assigned to us.

But to be strong collectively, we need to be strong individually. The old proverb "A chain is as strong as its weakest link" highlights the importance of our responsibility to strengthen ourselves. We are thankful that we do not have to journey alone. God has brought us together in a missional community so that we can encourage and strengthen one another.
So are you mission strong?
How reassuring that the Mighty God is our source of strength! The psalmist exhorts us to "Look to the LORD and his strength; seek his face always. Remember the wonders he has done, his miracles and the judgments he pronounced…" Psalm 105:4-5, NIV
As we move forward, there are four areas where we desire to grow stronger as a movement so we can accomplish the mission that God has entrusted to us:
spiritual and relational vibrancy
sustainability in finances and manpower
reaching our entire nation with the gospel and,
blessing other nations.
Will you dream, pray, and move with us?

In His strength,
Efi Fermin
National Director,  Cru Philippines