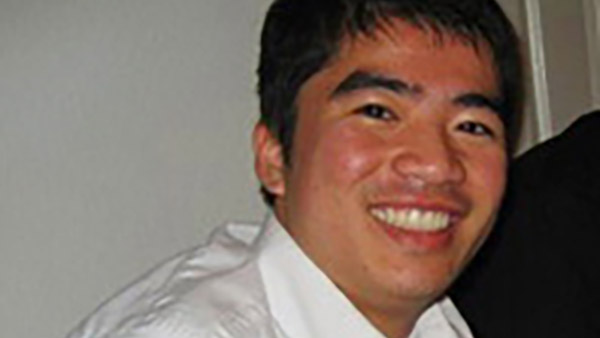 I was raised a Buddhist. My parents taught me morals, but not anything about faith. I felt kind of empty, like there was something missing.
In high school, I met a friend. We played tennis together. We never talked about anything spiritual. We talked philosophy and stuff like that, but I never really learned who Jesus was and what He did.
One day he asked me if I wanted to go to a church. I was interested. I was really excited that these people would welcome me. I needed friends.
For 2 years, I went to that church. I was very involved. I actually joined the choir.
[When I started college], I met Jonathan Lee [a staff member with Cru]. I shared my story of how I first came to be around Christian people. He went through a booklet with me. It was interesting. I liked the fact that Jesus died for me and my sins. I felt like this was a starting place.
I joined Epic, which is an Asian ministry for Cru. There were a lot of people learning, as well, like me. I joined a small group to learn more about Christ. I started asking questions. I was really curious, just wanting to know more and more. I started reading the Bible.
Through all that time I thought, This is it. There was a moment when I really said to myself, I cannot do it myself, and I accept Christ. Really deep down inside I felt that Christ fills up the void of my emptiness.
I felt like I was reborn again. Back in high school, it was the religion. Now I came to know the Man instead of the religion.

See similar stories:

---
Tai Le is a sophomore majoring in finance and economics at The University of Texas in Austin, Texas. He was born in Vietnam, but moved to the United States when he was 7 years old. Tai grew up in Houston, Texas. Currently he is co-leading a Bible study for students interested in learning more about Christianity.