Tunisia
Population: 10,175,014
Located in Northern Africa, bordering the Mediterranean Sea, between Algeria and Libya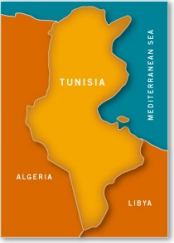 Islam is the state religion, but only a minority actively practices their faith. Most people are more committed to secular dreams of wealth. Tunisia is one of the most progressive and open societies in the Arab world. There is tolerance to foreign religious minorities, but believers are isolated and have very limited opportunities for fellowship.
Latest Stories in More
More
On Tuesday nights at staff member Nan McCullough's house, three women from three different generations with three separate faith journeys meet to celebrate their friendship centered around their love for each other and their common faith.
More
Christian Embassy staff members host a dinner for diplomats.
More
Ever-changing world of Capitol Hill motivates quest to bring truth to lawmakers.
©1994-2020 Cru. All Rights Reserved.