Samoa
Population: 176,908
Located in Oceania, group of islands in the South Pacific Ocean, about one-half of the way from Hawaii to New Zealand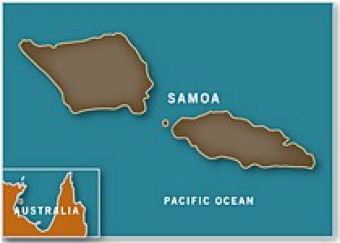 There is a constitutional freedom of religion, but it is often not upheld at a local village level. Every village has at least one church, but the traditional class structure and pre-Christian cultural standards were not necessarily transformed by the gospel. The growth of Mormonism has been spectacular and relatively unchallenged.
Latest Stories in More
More
On Tuesday nights at staff member Nan McCullough's house, three women from three different generations with three separate faith journeys meet to celebrate their friendship centered around their love for each other and their common faith.
More
Christian Embassy staff members host a dinner for diplomats.
More
Ever-changing world of Capitol Hill motivates quest to bring truth to lawmakers.
©1994-2020 Cru. All Rights Reserved.