Tateanna Washington thought she heard firecrackers.
Pop!
Pop, pop!
She looked up to see smoke rising. A black car sped away.
"I just stood there," Tateanna says, frozen in shock and fear. She was waiting for the bus to take her home after her first day as a senior at Benjamin O. Davis High School in Houston, Texas.
"I started crying," Tateanna remembers. "My friend had to hold me."
She had just witnessed a drive-by shooting.
This would have been upsetting enough, but for Tateanna it was one more traumatic event that threatened to topple her.
Growing up in inner-city New Orleans, she experienced violence. At age 5, she endured sexual abuse from family members. At age 8, the floodwaters of Hurricane Katrina broke into her home, trapping her family on the second floor for a week. She watched as lifeless bodies floated by. And on that day outside her high school, those memories flashed in her mind.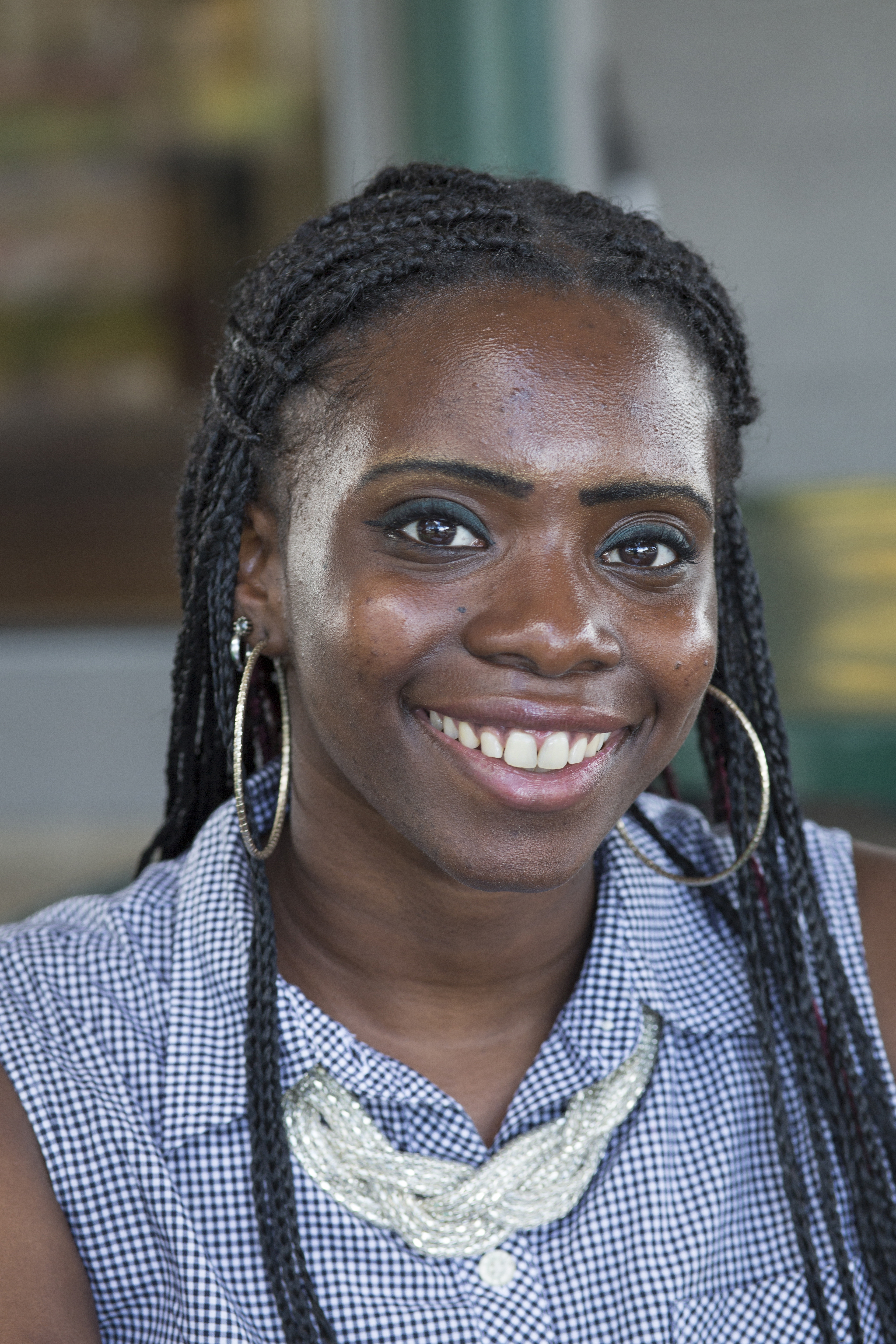 When the shock of the shooting wore off slightly, she called her mom and sister to take her home. But being at home didn't help. She needed someone to sit with her, someone to listen to her.
She needed Marcheta.
Within minutes Tateanna's friend and mentor, Marcheta Jones, arrived at her door. "If she wouldn't have been there," says Tateanna, "I think it really would've been a breakdown moment for me."
Marcheta (pronounced mar-KEE-ta), a staff member with Cru's high school outreach in Houston, took her to Denny's and let her talk and think. Marcheta didn't push her to talk about the shooting, allowing her to change the subject and get her mind off the trauma.
By the time Marcheta drove her home, Tateanna calmed down.
The Only Consistent Person In Her Life
The women first met during Tateanna's junior year at an after-school Cru meeting, where students from different spiritual backgrounds meet weekly to discuss the gospel.
Marcheta oversees the ministry at Davis, where she hopes that all 4,500 students—many of whom deal with neglect, abuse, poverty and violence—will have the opportunity to know Jesus.
"I want them to know there's a Father who cares and loves them enough to die for them," Marcheta says.
She hopes that by changing the life of a teenager through the gospel, you can change whole families.
When Marcheta talked to Tateanna about mentoring her, she asked, "What do you want to expect from me?"
"I just want you to care," Tateanna said, tears in her eyes. "I just need somebody to care."
Unlike anyone else in Tateanna's life, Marcheta has been consistent. "I had to show that I wasn't going to leave her, that I cared for her," Marcheta says.
That opportunity arrived one week after becoming her mentor.
Marcheta hadn't heard from her for a week, which was unusual.
"All of a sudden, I hear from her," Marcheta remembers. "And she said, 'Can you take me to court in the morning?'"
"What do you mean, 'court'? Why?" Marcheta asked.
"Well," Tateanna replied. "I got arrested on Monday."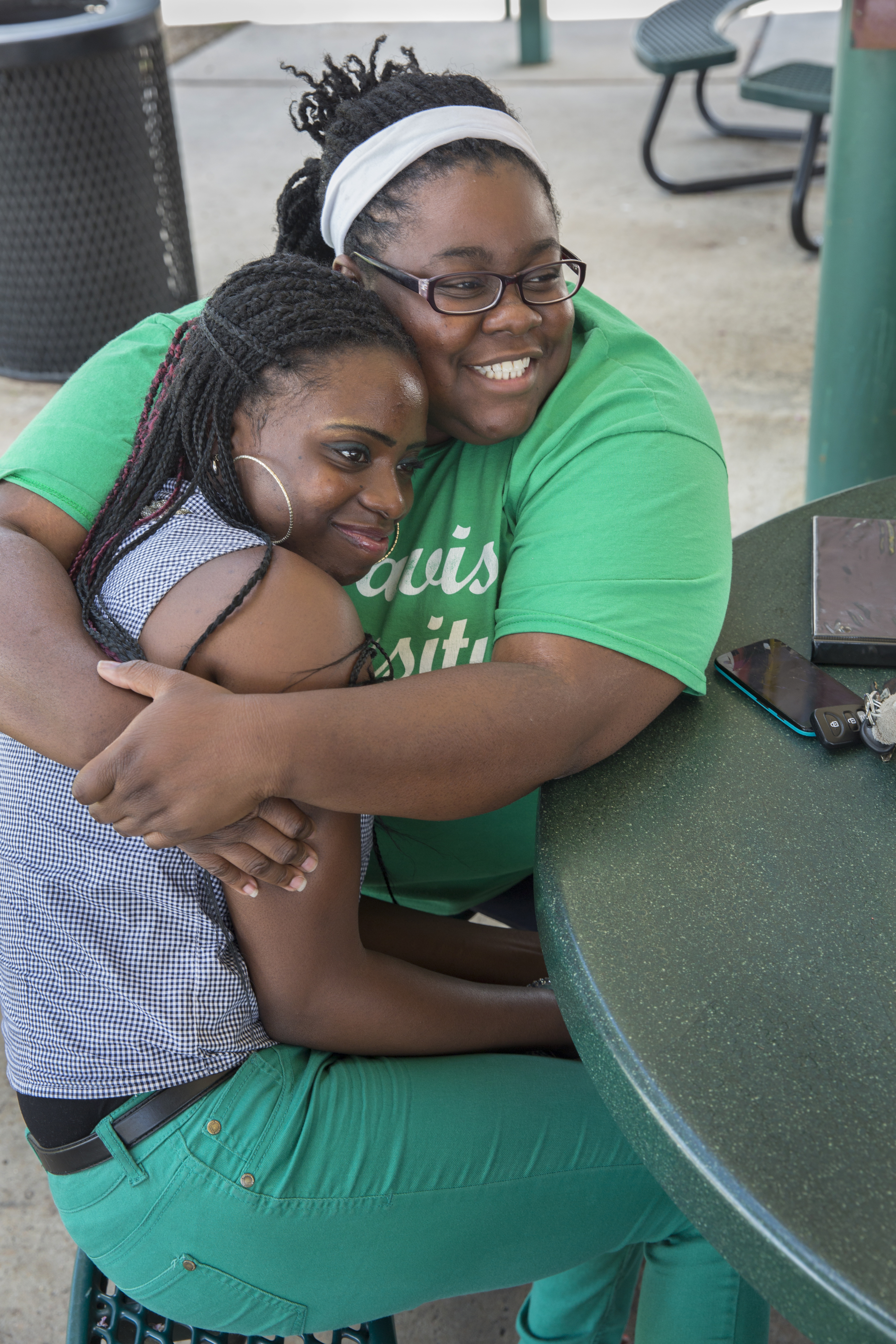 "You got arrested?"
"I stole something."
"What did you steal?"
"I stole some pads."
"Why?"
"Because my mom wouldn't buy me any. And I've been messing up my clothes."
"Why didn't you call me? I could've bought you pads."
"I didn't want to bother you," Tateanna said. "I know I should've talked to somebody, but I was just frustrated with my mom and I just needed some pads right then."
Tateanna had never been in trouble with the law; it was her first offense. "When I told [Marcheta], she was disappointed. But she gave me a hug and said it was okay," Tateanna says. "She didn't look down on me, and that makes me want to cry, because a lot of people have looked down on me."
Marcheta took Tateanna and her mom to court the next day.
"My heart was so broken. I just couldn't believe it," Marcheta says. "But that's a part of inner-city ministry. You just don't hear about stuff like that in suburban schools."
Since then, Marcheta has driven Tateanna to two more early morning court appointments in downtown Houston, standing beside her each time.
"She fights for us," says Tateanna.
Through their friendship, Tateanna is learning not to be swallowed up by everyday battles.
Marcheta believes this survivor is ready to be a leader.
From Victims to Leaders
Marcheta also grew up in the inner city. Raised by her mom in Chattanooga, Tennessee, Marcheta felt abandoned and rejected by her father.
"When I found the Lord, He reversed that abandonment feeling. I feel so loved and so wanted now," Marcheta says. "I want my girls to experience that, because I know what it's like to feel rejected by someone who is supposed to love you."
Now, Tateanna is one of 10 young women being equipped to follow Jesus through the trials of inner-city life. Marcheta refers to them as "my girls."
Every Saturday, these women squeeze into Marcheta's living room for "D-Group," short for Discipleship Group. This particular Saturday, the girls have sleepy eyes from their monthly sleepover. They're laughing about who fell asleep first and who woke up last. They replay cellphone videos of Tateanna dancing to the Disney song "Let It Go."
"In high school ministry, it's hard to see the good, when there's so much bad," Marcheta says.
"These girls are too young to deal with some of the things they do."
One girl came to faith in jail, while serving two months for driving while intoxicated. Her father was deported four years ago, and her mother was recently incarcerated. Another desperately wants American citizenship and dreams of getting a college degree. One is overcoming depression after spending time in the hospital for suicidal thoughts.
8 of the girls come from broken homes, and many are struggling to rebuild relationships with parents. Some have dealt with homelessness, physical abuse or witnessed violence. All while trying to navigate high school as young Christian women.
But Marcheta and her girls are fighting to be light in their dark surroundings. They pray for one another throughout the day via group texts. They study the Bible together, tell others about the gospel together, and help each other resist peer pressure.
They love Jesus together.
Marcheta spends regular time with each girl—concentrating on helping them have a healthy relationship with Jesus, equipping them to mentor others.
Just 3 weeks after the drive-by, Tateanna sits beside Marcheta at a shaded table outside of Sonic. Cars buzz by on a nearby intersection. Cups of Snickers Sonic Blasts in hand, Marcheta asks, "So how's Tateanna doing?"
"Tateanna, for the first time in a long time, actually feels great," Tateanna says. Although she remains on probation for theft, and still battles sleepless nights after the shooting, she has joy and confidence in her voice.
"The prayer has been really helping. I've just been having a new thought about everything, and I'm just trying to be like Jesus."
"Girl, that's what I'm hoping for," Marcheta says.
During this time, Marcheta challenges Tateanna to leadership in Cru at Davis. Within Marcheta's first year at Davis, she saw over 150 students indicate decisions to follow Jesus. Cru is influencing Davis High School, but the movement depends on students like Tateanna, who are passionate about investing their lives in others.
Before she really understood the gospel, Tateanna hated herself. "I was just a lost soul. I was depressed," she says, showing the scars of cut marks on her arms.
"Coming to Christ, I never thought I would be here today, telling my story, strong. A lot of times, people are afraid to share what they've been through. But for me, I realize I have been through it for a reason, so I can help other people who have been in my situation," says Tateanna.
After praying together outside Sonic, Marcheta drives Tateanna home, to a one-bedroom apartment shared with her mom and stepfather. Leaving the safety of Marcheta's friendship, Tateanna knows that behind the door she faces strained relationships, restless nights, and fear of what the world will throw at her.
But she hopes life won't always be like this.
---
Originally published in Cru's magazine, Worldwide Challenge.